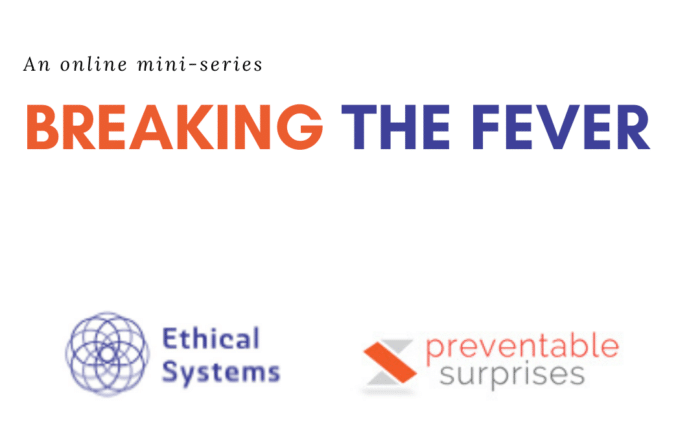 Listen to "Breaking The Fever" on Spreaker.
The COVID-19 pandemic is a global crisis that accelerates many of the societal, environmental, political, and technological shifts already under way. We have entered a new period of profound instability.
Many are scrutinizing the behavior of business and finance leaders as they try to navigate this challenging environment. With crisis comes opportunity for those with the right intentions.
"Breaking the Fever"—a collaboration between

Preventable Surprises

and

Ethical Systems

—is our response to the question on everyone's mind: What are the most promising ways we can positively shape our post-pandemic planet?
Find out with us as we have stimulating conversations with an array of thoughtful and creative experts. From Gray Rhino author Michele Wucker to futurist Ben Hammersley, from emerging-markets innovation expert Gillian Marcelle to labor leader Damon Silvers, from biodiversity with Jill Atkins to geopolitical risks with Charles Hecker, we leave no stone unturned.
The full series is available on Spreaker. You can also subscribe via Apple Podcasts. You can follow our LinkedIn Group and our Twitter account for updates.