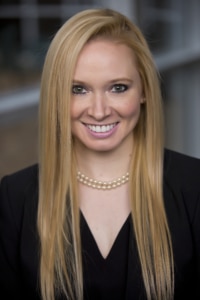 I am an Associate Professor of Management at Vanderbilt University.
My CV (download)
---
My Approach to Ethical Systems:
Broadly, I am interested in understanding when and why tensions exist between ethical values and career gains in terms of money and social status. I investigate the circumstances under which these tensions emerge and explore how people resolve them. To do so, I often focus on gender and hierarchical position and how those constructs shape people's identities. I seek to understand how hierarchical position and gender link to various types of ethical behavior at work, such as deception in negotiation and principled dissent. I have found that both gender and rank inform how people define themselves, sometimes to the detriment of their ethical decision-making. 
Major Relevant Publications
Practitioner-oriented articles
Does Getting Promoted Alter Your Moral Compass?
Why Powerful People Fail to Stop Bad Behavior
Does Accusing a Co-worker of an Ethical Lapse Hurt Your Credibility?
Changing the Narrative: Women as Negotiators—and Leaders
Academic articles
Building trust by tearing others down: When accusing others of unethical behavior engenders trust
Hierarchical rank and principled dissent: How holding higher rank suppresses objection to unethical practices
A social-cognitive approach to understanding gender differences in negotiator ethics: The role of moral identity
Perceptions of high integrity can persist after deception: How implicit beliefs moderate trust erosion
Hierarchies and dignity: A Confucian communitarian approach
Gender differences in trust dynamics: Women trust more than men following a trust violation
Not competent enough to know the difference? Gender stereotypes about women's ease of being misled predict negotiator deception
Who is willing to sacrifice ethical values for money and social status? Gender differences in reactions to ethical compromises
When overconfidence is revealed to others: Testing the status-enhancement theory of overconfidence
Edited Books
Research Handbook on Gender and Negotiation
Videos