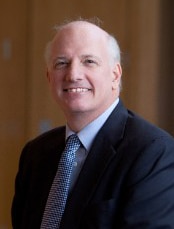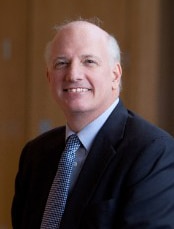 I am a Professor of Organization Behavior at Fordham University's Gabelli School of Business.
I have also been a core faculty member in the Columbia Business School executive education program High Impact Leadership for more than 25 years. In that program I teach sessions on building trustworthy organizations, leadership styles and self-management and emotional intelligence. I have designed, taught and led teams teaching companies about trust including highly rated programs across Asia, Europe and the U.S.
Prior to my academic career, I was a CPA with EY and a Brand Manager at General Foods. I earned my MBA at The Wharton School and my Doctorate in Social and Organizational Psychology from Columbia.
Ethical Systems Interview (September 2016)
Follow me on Twitter
---
My Approach to Ethical Systems:
My interests include the intersection between business and trust. My research, the research of others and my experience in the world of organizations tells me that:
The high ground in organizations to create and sustain trust with multiple stakeholders
All people and organizations drift from their true north in response to internal and external desires and pressures. A major dynamic in building trustworthy organizations is noticing and correcting drift.
Trust is earned and sustained by creating organizational systems that are competent, empathetic, predictable and engage in multi-stakeholder trade-offs.
Training leaders who understand how to create ethical systems is THE essential element to making the world a better and more sustainable place.
We know what the elements are to an ethical system and there are examples of companies and industries that have built them. The construction process is inconvenient, takes time and many will seek short cuts that will come back later as trust violations.
My Ethical Systems Research Page: Trust (in progress)
---
My Major Relevant Publications:
Books
Articles
Videos