About the Survey
In recent years, behavioral science has provided practitioners with a uniquely insightful perspective on the organizational elements companies need to focus on to build an ethical culture. The Ethical Systems culture measurement tools draw on this research to create a culture assessment that helps executives and managers understand their unique organizational context so they can better shape ethical behavior.
Based on results from our pilot studies, we have researched, reviewed and refined the data to understand the key elements of an ethical culture, and the interactions between those elements.
The image below depicts a Two-Factor model that has resulted form this work, providing areas of assessment to clarify the do's and don'ts companies must monitor, measure, and manage if they wish to build a strong focus on ethics.
The Disqualifiers operate as a floor—their presence undermines the emergence of a genuine focus on ethics. Companies that score high on the Disqualifiers present foundational weaknesses that should be addressed thoroughly, prior to focusing on other culture work.
The Qualifiers are areas that denote qualities and dynamics consistent with a robust ethical orientation. These components are areas where companies should actively invest their efforts. The higher a company scores on them, the stronger its ethical focus.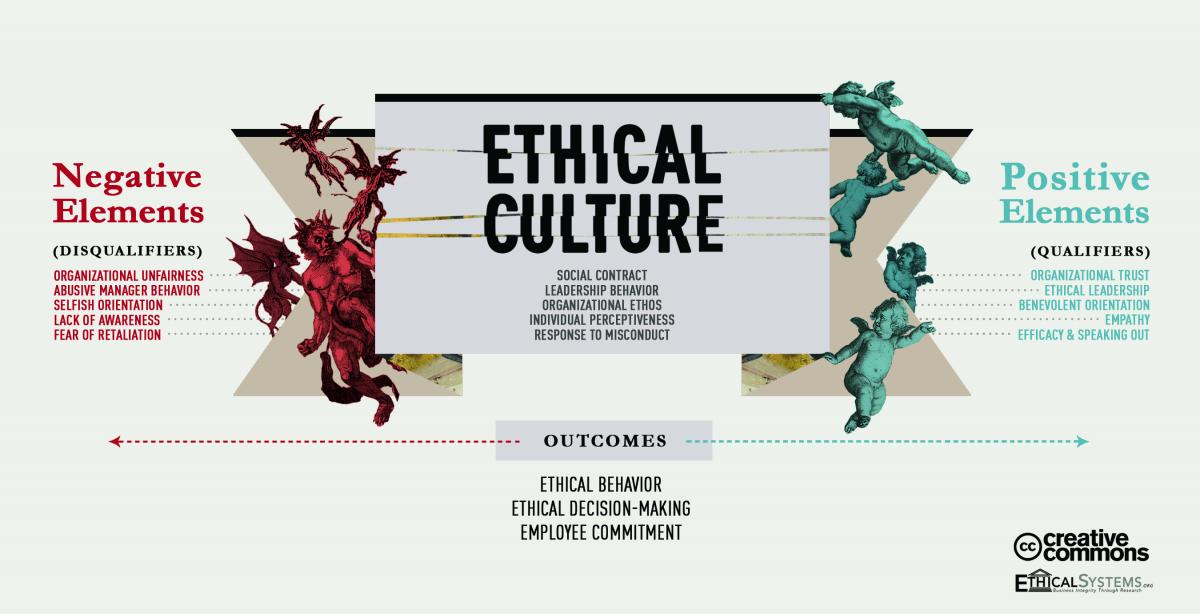 We provide for your information below redacted assessment reports of our pilot culture surveys – these are from real companies, although the names have been masked to protect confidentiality. These reports were from the initial pilot and they do not correspond to the new framework that we have developed, as described above: