2014- Fighting Corruption: An Assessment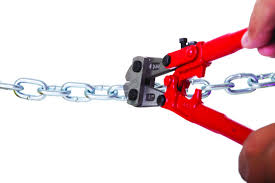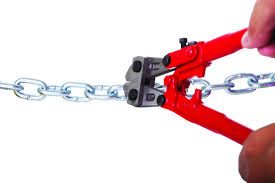 As 2015 begins, despite vigorous enforcement activity, corruption appears to be holding its own against efforts to contain and deter it. In its 2013 year-end FCPA Update, the law firm Gibson Dunn reported:
"It has been another year of plenty for enforcement of the US Foreign Corrupt Practices Act ("FCPA") and international anti-corruption statutes worldwide. From a return to the robust enforcement totals of recent years to a nearly fourfold increase in the size of the average corporate fine, to increasingly aggressive deployment of traditional criminal investigative techniques, to the expansion of multi-jurisdictional, cross-border cooperation and prosecutions, 2013 marked another year of rigorous international enforcement."
In 2013, the Department of Justice (DOJ) nearly doubled the number of actions taken in 2012 (11) to 19 while the Securities Exchange Commission (SEC) had fewer cases in 2013 (8) than in 2012 (11). Still the 2013 total of 27 was higher than 2012 (23) and the Gibson Dunn 2014 mid-year report noted a combined total of 15 actions; so the government is on pace to exceed the 2013 total. Although these increases from 2012 are significant, 2012 is not a good benchmark. The high water mark for enforcement was 2010 with 74 cases and in 2011 there were 48. Nonetheless, these 2013 numbers are robust compared to the years 2004 through 2006 when the combined total of actions taken was 32.
In addition, the 2013 "Average Combined Value of Corporate FCPA Enforcement Actions" nearly quadrupled from the 2012 figure of $21,714,284 to $80,077,386. The volatility of these numbers suggests that any single year result may not be that significant. In 2011, the "Average" was nearly $82 million, in 2011 it was just under $34 million and the 2012 result of $21.7 million was the lowest for the five years that were reported.
Outside the US, Brazil enacted a 2013 anti-corruption statute commonly referred to as the "Clean Companies Act" and Chile obtained a $2.4 million settlement against a construction company for alleged bribes in return for construction permits. The fine was the largest penalty assessed since the enactment of Chile's Corporate Criminal Liability Law.
In China, the government detained 22 Smith Glaxo-Kline executives as part of an investigation that reportedly involved as many as 60 multi-national pharmaceutical firms. The Chinese were much tougher on domestic corruption where 2013 media reports indicated that as many as 17,000 government officials were punished under President Xi Jin Ping's "austerity measures". The Xi government has made corruption a signature issue but thus far its focus has been on domestic misconduct.
In Russia, domestic corruption was the government's exclusive concern. It levied a total of $44 million in fines on a Moscow Region official and his accomplice for demanding a $500,000 bribe for a construction permit. Yet an end of the year 2013 OECD report noted that Russia had not implemented the OECD's (Russia is a 1997 OECD Anti-Bribery Convention signatory) earlier recommendation to step up investigation and prosecution of foreign bribery.
Such was the outlook for anti-corruption actions in the beginning of 2014. Interim reports have shown that at least in the US, they are continuing at or ahead of the predicted pace. What can we say about the impact of statutes, prosecutions, and compliance programs in reducing the overall level of corrupt behavior in the global marketplace? This template has been in place for at least 15 years. Its successes and failures warrant assessment and where possible, improvements need to be made.
Still, corruption is alive and well. In December 2014, the OECD issued a Report on Foreign Bribery. The publication analyzed 427 cases of bribery of which 263 were made against individuals and in 164 the company was the defendant. The report's key findings were:
Management level involvement – management level employees paid or authorized the bribe in 41 percent of the cases. In 12 percent, the CEO was involved;
Three-fourths of the cases involved intermediaries – nearly half of these incidents (35 percent) were corporate "vehicles" (e.g., subsidiaries, companies established under the "beneficial ownership" of the bribe recipient). The rest of the cases (41 percent) involved agents, distributors, and brokers;
Enforcement peaked in 2011, followed by a decline – the caseload increased dramatically in 2007 and peaked in 2011 with 78 enforcement actions. These figures suggest the importance of US enforcement. Though they were not necessarily the same companies, as previously noted, the US instituted the largest number of actions (74) in 2011;
Most cases were resolved through a settlement involving penalties – though only 80 individuals received prison sentences
In light of the fact that the OECD findings were based on successful detection and enforcement, the report's findings confirm that the current global anti-corruption regime has achieved considerable success and taken together, the Gibson Dunn and OECD data suggest actions that could be taken that might lead to further improvement:
More collaboration between prosecutors and governments in the bribe recipient countries – there are examples where this cooperation has been instrumental in successful enforcement but significant improvement may be possible by offering local governments and civic organizations (e.g., Transparency International) greater incentives. Foreign bribery prosecutors rarely if ever represent actual victims, nor do the proceeds obtained go to remedying the damage caused by the bribe. A "victim's trust" that would enable those injured by corruption to "claw back" compensation for their injuries would address this problem. It would also give local officials an incentive to provide support and relieve them of the potential subsequent burden of having to take further action against the bribe payer;
More criminal penalties for bribe payers – the OECD found only 80 criminal convictions in 427 successful enforcement actions. Increased exposure to criminal penalties would, to paraphrase Dr. Johnson, help to focus the executive mind;
Increased governance and CEO accountability – regardless of their involvement, CEO resignation is appropriate when the company is involved in a bribery case settlement or conviction regarding violations that occurred during their tenure. This requirement is consistent with standards in other occupations. In many cases this has happened but it ought to be standard procedure.
Further reading: Systems interventions by governments can reduce incidents of corruption and bribery.
https://www.ethicalsystems.org/wp-content/uploads/2015/01/images.jpg
183
275
Ron Berenbeim
https://ethicalsystems.org/wp-content/uploads/2020/04/ES-logo-final-white.gif
Ron Berenbeim
2015-01-30 15:53:17
2020-03-26 16:59:56
2014- Fighting Corruption: An Assessment