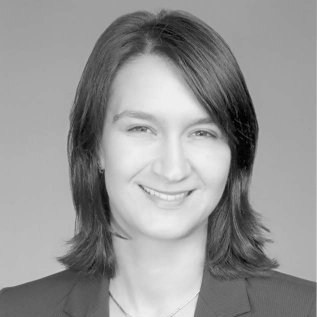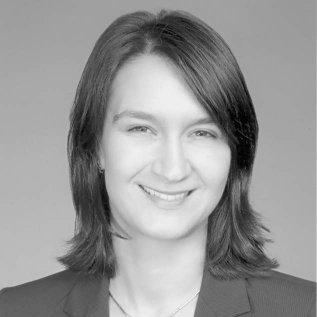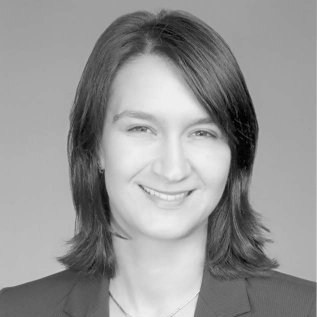 Azish Filabi works in investment stewardship and corporate governance at BlackRock. She was the Executive Director of Ethical Systems from September 2015 to April 2019. Through research and collaboration with leading social and behavioral scientists, she dedicated her time to helping business distill findings from academic research, and develop strategies to measure and promote ethical culture in their organizations. She was also a Sr. Research Scholar and is Adjunct Professor at the NYU Stern School of Business.
Azish has presented on business ethics and culture at various forums, including the Ethics and Compliance Initiative, the OECD, the Conference Board, the Good Work Institute, and the NY State Bar Association (International Section), among others. She also writes frequently on these topics.
Previously, she was as an Assistant VP, Ethics Officer and Counsel in the Legal Group of the Federal Reserve Bank of NY. She was also an Associate at the NYC-based law firm Curtis, Mallet-Prevost, Colt & Mosle, LLP. She is active in the NY State Bar Association as an Officer in the International Section and co-founded the The Committee on Social Finance and Enterprise.
Azish has a B.A. as an Echols Interdisciplinary Scholar from the University of Virginia (UVA), a J.D. from the UVA School of Law, and a M.A. in International Affairs from the Johns Hopkins School of Advanced International Studies (SAIS).
Relevant publications:
The paradox of employee surveillance. The Behavioral Scientist (Feb 2019)
New paradigms to tackle age-old governance problems. Thomson Reuters Regulatory Intelligence (July 2018)
Safeguarding financial-firm culture: five focus factors for directors. Thomson Reuters Regulatory Intelligence, co-written with Michael Silva (April 2018)
Carrot or Stick? Culture as a regulatory approach. Transforming Culture in Financial Services, discussion paper series, Financial Conduct Authority (March 2018)
Org Culture Drives Ethical Behavior: Evidence from pilot studies. OECD Anti-corruption and Integrity Conference, Research Edge Award Winner, co-written with Caterina Bulgarella (March 2018)
Case Study, Under Pressure: Wells Fargo, Misconduct, Leadership, and Culture, co-written with Bharathy Premachandra
Amicus Brief in support of internal "whistleblowers" under the Dodd-Frank Act: Link to Supreme Court blog
The Case for Ethical Due Diligence. Law360 (September, 2017)
Regulating for Ethical Culture. Co-written with Linda Trevino and Jonathan Haidt. Behavioral Policy Journal (forthcoming, Winter 2018)
Behavioral Economics and Corporate Compliance Programs, Chapter 58: Corporate Compliance Practice Guide, Lexis Nexis. Co-written with Carole Basri (link forthcoming)
Are we in a compliance arms race? NYU Law, Program on Corporate Compliance & Enforcement Blog (July, 2017)
Head to Head: a conversation on behavioral science and ethics. Co-written with Jeff Kaplan. Published on EthicalSystems.org (July, 2017)
Is your legal department creating organizational risk? The FCPA Blog (April 2017)
What smart leaders are using to improve their organizations (and the world). Co-written with Jonathan Haidt. Davis World Economic Forum Blog (Jan, 2017)
Professionalism and Ethical Leadership from the GC's Suite. Co-written with Jim Lager. Corporate Counsel magazine (Feb, 2016)
Media:
Public Speaking/Conferences:
The 1LoD Summit, panelist Ethics & Culture vs. Control, New York City (April 2018)
Thomson Reuters, Culture and Conduct in Banking panelist, New York City (April 2018)
Financial Conduct Authority (U.K.), Conduct in Financial Services panelist (March 2018)
Sullivan & Cromwell/RANE, Risk Management Summit: Making Corporate Culture a Priority panelist (Dec, 2017)
Ethics & Compliance Initiative (ECI) webcast, with Jeff Kaplan: New Behavioral Science Tools: Ethical Systems' survey, eBook, and Research (Sept, 2017)
NY State Bar Association, International Section, Seasonal Conference, Human Rights in a Changing Business Environment (Sept, 2017)
The Conference Board: Ethics Measurable Impact, presentation on Measuring Ethical Culture, with Professor Linda Trevino (May, 2017)
Ethics & Compliance Initiative (ECI) Annual Conference, presentation on Assessing Ethical Culture, with Professor Celia Moore (March, 2017)

Keynote Speaker, Food & Enterprise Conference (April, 2016)

The Institute of Chartered Accountants in England & Wales (ICAEW), Annual Conference (Oct, 2016)

Ethics for Entrepreneurs, Etsy.org (Jan, 2016)

An Enabling Environment for Microbusiness and Rule of Law – Seoul, Korea (Oct 2013)

Price Transparency and Truth in Lending, Pricing Transparency Forum – Nairobi, Kenya (June 2013)

D.C. Bar Association, Microfinance 101 – Washington, DC (May 2013)

The Regulation of Microfinance, UPenn Microfinance Conference – Philadelphia, PA (March 2013)
Price Transparency and Truth in Lending, UN Commission on Int'l Trade Law – Vienna, Austria (Jan 2013)

Systemic Risk and the Reforms in the Dodd-Frank Act, Conference of the Association of Legal Advisors in Finance and Banking – Iasi, Romania (June 2011)

The Impact of the Dodd-Frank Act on Microlending, Microfinance USA Conference – (May 2011)

The Concept of "Control" in Federal Reserve Regulations, Federal Reserve Bank of NY (Dec 2009)