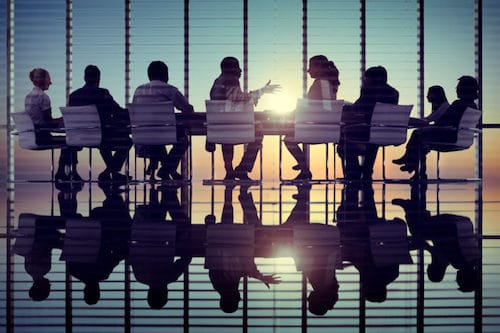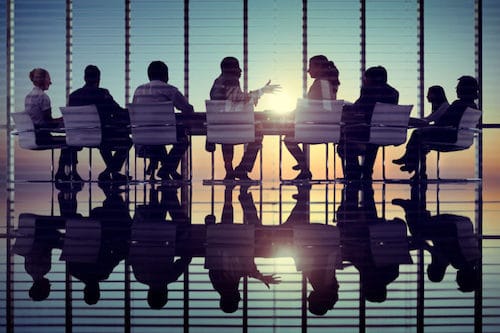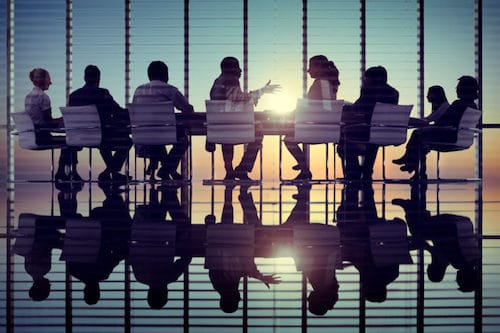 Last year brought big changes, for the business community and for Ethical Systems. First, the business community: For those of us who care about ethics and corporate culture, 2019 was a landmark year. This is because the Business Roundtable officially repudiated its 1997 embrace of shareholder primacy—the doctrine that companies must always put the interests of shareholders first, and that other stakeholders (such as employees) matter only to the extent that treating them well will pay off for the shareholders. 
The new statement praised the free market system as "the best means of generating good jobs, a strong and sustainable economy, innovation, a healthy environment and economic opportunity for all." It also pledged its signatories to commit to supporting, treating fairly, and delivering value to the five major stakeholder groups outlined in Ed Freeman's Stakeholder Theory, from 1984: customers, employees, suppliers, local communities, and shareholders. Skeptics noted that the statement had no specifics, no commitments, and no enforcement mechanisms. Nonetheless, we are thrilled by it. From MBA classrooms to boardrooms to business magazines and talk shows, discussions of business will increasingly be different, and far more conducive to the kind of long-view, stakeholder-value perspective in which good ethics is seen as, obviously, just good business.
But just as corporate America may be moving toward a broader stakeholder philosophy, stakeholders are getting more active and demanding. Omnipresent social media and rising political polarization result in customers and employees pressuring leaders more and more to take sides on hot-button issues. Employees are demanding better pay and conditions and a say in how value statements shape business decisions—including with whom a company does business. Members of Gen Z (born in and after 1996) are just now graduating from college and joining the corporate world, bringing with them heightened levels of anxiety and depression and a greater expectation that bureaucracies (like HR) will resolve their interpersonal conflicts.
Today's leaders need to respond to the valid concerns members of Gen Z often raise about gender, race, language, and identity, and they need to build speak-up cultures while ensuring that these do not morph into call-out cultures. If organizations cannot manage and resolve inter-stakeholder conflicts productively, the Business Roundtable may conclude, in a few years, that this year's statement was a mistake, and that a relentless focus on shareholder value is a better way to run a company.
Now is the time for Ethical Systems and all of our friends and allies to redouble our efforts, help businesses that take a stakeholder approach to be successful, and turn the Business Roundtable's aspirational statement into a statement of fact.
Ethical Systems has, in the last year, seen big changes of its own. In May, Azish Filabi, our Executive Director since September 2015, joined BlackRock to work in their investment stewardship department. She encourages CEOs and boards of companies to focus and make progress on environmental, social, and governance issues, consistent with Larry Fink's famous annual letters. Her overall mission remains the same—to help companies achieve better ethics—and she has agreed to serve on the Advisory Board of Ethical Systems. Azish transformed Ethical Systems. Among other accomplishments, she grew our network of research collaborators, launched our culture measurement project, wrote a book for ethics and compliance officers, set up collaborations with regulators and non-profits in the UK, EU, and Australia, hosted many salons and conferences, and advanced our mission to build the much-needed bridge between the academic and corporate worlds. Ethical Systems is now, as a result, a well-known and widely trusted partner in ethics and ethical culture. We are so grateful for Azish's leadership, and we wish her success at BlackRock.
We couldn't think of a better person to take Ethical Systems into 2020 than Alison Taylor. In a national search for a new Executive Director, Alison—one in a pool of 400-plus applicants—stood out. She was a managing director at Business for Social Responsibility (BSR), which has a mission aligned with our own. She led BSR's work across industries in sustainability strategy, reporting, stakeholder engagement, and ethics and governance. Before joining BSR, she worked in corporate investigations and political risk at Control Risks, and on corporate anti-corruption at Transparency International.
Alison is well grounded both in business and in academics. She has an undergraduate degree from Oxford, masters degrees from the University of Chicago and from Columbia University, and has been teaching courses on risk, ethics, and culture at Fordham Law School. Alison joined Ethical Systems in December, allowing Noel Boyland, who also served as our Interim Executive Director since May, to return to his original role as Corporate Engagement Director. Alison has been reaching out to our partners, doing a lot of listening, and crafting a new strategic plan. You can expect to see major changes in 2020 as Alison updates our goals, our approach, and our website (the most popular content on which continues to be our research pages, notably the one on Leadership, which saw nearly 20,000 visitors).
Alison isn't the only new member of the Ethical Systems team. Last year, we also welcomed two new research Collaborators: Josephine Nelson, a law professor at Villanova University who studies how legal regulations, enforcement patterns, and other systemic pressures can influence organizational norms and behaviors; and David Sloan Wilson, a biologist at Binghamton University who uses an evolutionary lens to understand cultural change and ethical behavior in small- and large-scale contexts, like in a workplace or across an industry.
In September, Wilson led a conversation on how cultural evolutionary insights can help businesses succeed. It was fascinating to hear him discuss the elements of prosociality—especially the core design principles of effective groups—with Erika Cheung, a Theranos whistleblower and co-founder of Ethics in Entrepreneurship, and Toby Shannon, Shopify's Chief Support Officer. On our blog, Brian Gallagher, our Director of Communications (who over the last year has edited 31 essays for the website, including a couple that got broad attention) mentioned that Shannon is an evolutionary psychology aficionado. At our event, in September, Shannon was able to show how Wilson's evolutionary perspective helped him to address some of Shopify's customer-support challenges, like finding ways to prevent remote work from feeling disconnected and alienated. That event came several months after we ran our second Ethics By Design conference, at NYU-Stern, which covered hot topics such as speech limits within companies, employee surveillance, and gender equality.
In 2020, our largest project will be working directly with companies to conduct research into how to reduce unproductive conflicts and build cooperative cultures. Corporations that join our network will work with Ethical Systems researchers—particularly our lead applied researcher, Caterina Bulgarella—to identify pain points, conduct small studies to determine which "treatment" works best in that particular company, and then scale up the treatment, which will include developing a comprehensive approach to culture change. Members will also participate in a collaborative network to share findings, take advantage of economies of scale, and access the latest expertise on culture, conflict, ethics, and organizational change.
The challenges businesses face today are unprecedented. Perhaps that is true in every decade, but most decades don't see as much change as we had in the 2010s. There is no established "best practice" for creating a culture of cooperation in the age of social media. As a result, leaders are struggling to adapt to a context where questions of risk, reputation, and integrity intersect in complex and unpredictable ways. Leaders in the 2020s must develop a moral narrative based on the company's values, mission, history, and aspirations; build on the evolving mindsets of younger generations; and lead in ways that presume antifragility (the ability to grow from challenges and setbacks) rather than fragility. Ethical Systems will be the convergence zone where academic researchers, farsighted leaders, creative consultants, and even a few open-minded regulators come together to advance ethical culture in new ways.
We're glad to have you as part of our community. May you and your organization have a healthy and happy 2020, in which all of your stakeholders prosper.
Jon Haidt, Founding Director
https://www.ethicalsystems.org/wp-content/uploads/2020/01/pictures_haidt-letter-2019_HERO.jpg
333
500
Jonathan Haidt
https://ethicalsystems.org/wp-content/uploads/2020/04/ES-logo-final-white.gif
Jonathan Haidt
2020-01-01 05:00:00
2020-04-17 02:01:50
End of Year Letter, 2019