How Fashion Week Should Really Embrace Sustainability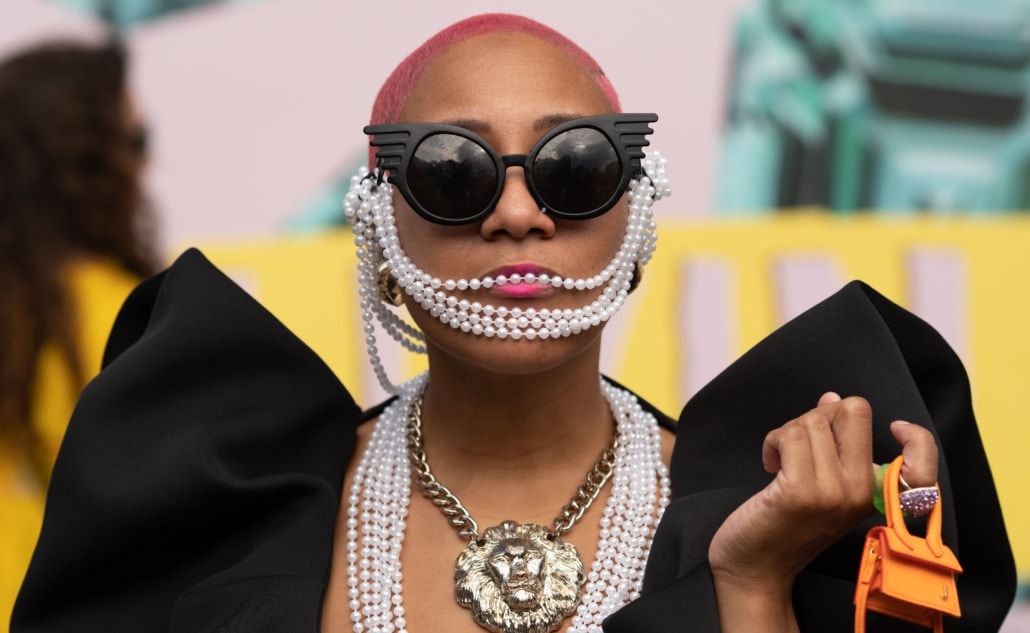 New York Fashion Week kicked in early September with an expressed focus on sustainability, an important issue for the $3 trillion dollar apparel industry. Its activities account for more than 5 percent of the world's carbon emissions. The event's organizers at the Council of Fashion Designers of America deserve credit for including a range of panel discussions on "sustainability strategies" amid the runway shows. But there is a significant gap between how the industry talks about sustainability and what companies do about the issue. Three problems illustrate the discrepancy.
First is the problem of "greenwashing," which refers to corporate advertising or marketing that portrays a company's products or policies as environmentally friendly when they are not. Sadly, greenwashing is quite common in many industries. Too many companies make misleading or outright false claims about their impact on the environment that many consumers may assume to be true.
A recent study conducted by Behavioral Insights Team, a British consulting firm, surveyed more than 10,000 people, aged 16 to 25, in 10 countries about corporate environmental claims. More than half believed misleading information about a company's environmental practices. The survey also found that even "consumers who were more concerned about the environment were highly susceptible to greenwashing."
Some apparel companies assert that their heavy reliance on relatively inexpensive polyester, a form of plastic, is environmentally sound. When making this claim, they often rely on the Higg Materials Sustainability Index, which is the fashion industry's leading environmental assessment tool.
The Higg Index data rates products made with polyester higher than natural fabrics, like cotton, in terms of environmental sustainability. Jeremy Lardeau, who is vice president of the Higg Index, said, "We're not actively pushing for the synthetic numbers to be low. We're just collecting the data in one place."
But garments made of synthetic fibers, like polyester, are a prime source of ocean plastic waste that is especially harmful to marine life. In fact, clothing accounts for a fifth of the 300 million tons of plastic produced globally each year.
The Higg data has been challenged by critics, including the Norwegian government's Consumer Protection Agency, based on its own guidance for companies that are making sustainability claims for marketing purposes. In June, that agency concluded that the Higg Index, "is not sufficient as a basis for the environmental claims [companies] have used in their marketing."
A second related problem is that the data on which sustainability claims are being made is weak and inconsistent. The lack of uniform standards for data collection or insufficient rigor in data collection goes deeper than helping to facilitate greenwashing. The Geneva Center for Business and Human Rights published a report in July titled "The Rise of Life Cycle Analysis and the Fall of Sustainability – Illustrations from the Apparel and Leather Sector." It was written by Veronica Bates Kassatly and Ethical Systems Collaborator Dorothée Baumann-Pauly, who directs the Geneva Center and is my colleague at the NYU Stern Center for Business and Human Rights. The report examines the data that is being used in Life Cycle Analysis metrics underpinning various ratings methodologies.
Their report finds a lack of uniformity in how data is collected, analyzed, and presented on issues like carbon emissions and water consumption. They conclude that "individual product claims on many brand and manufacturer websites, are in fact, at best meaningless, at worst pernicious." More consistent data protocols would give consumers a basis for making informed purchasing decisions.
A third way the fashion industry's discussion of sustainability falls short is that, despite the availability of metrics to assess progress on labor rights, companies typically fail to address factory working conditions in global supply chains, among other human rights issues.
---
Subscribe to the Ethical Systems newsletter
---
There are consistent, measurable ways to track progress on labor rights, for example, by holding companies accountable for meaningful progress on worker wages, which often correlates with fewer overtime violations and improved quality of life for workers. And while Fashion Week organizers and others speak about having a positive impact in the global economy, they focus little attention on improving conditions for low-wage workers around the world.
Once an important engine of U.S. jobs, global clothing brands have outsourced most garment production to countries where labor laws and enforcement are weak. This shift over the past three decades reflects the lure of dramatically lower labor costs and high-volume, rapid production capacities in less-affluent countries. Though there may be understandable business pressures influencing these decisions and, for the most part, global companies do not own or operate the factories in their supply chains, they still have responsibility to address labor abuses. For many global fashion brands, overseas production fulfills a core business function; they should take greater responsibility for ensuring that the workers producing their products are treated fairly.
This will require companies to adjust their cost-cutting business models, which are putting ever greater financial and operational pressures on their suppliers. Responsible business practices—such as honoring contractual delivery dates, making prompt payments to suppliers, and negotiating contracts that enable factory owners to ensure safe working conditions and fair compensation to their workers—can make a huge difference for the workers who make the fashion industry run.
It's not reasonable to expect global brands to absorb all of these costs; still they need to do more to prevent worker exploitation and human rights abuses if they expect their sustainability claims to be taken seriously. This should be a focal point for future Fashion Weeks, and for those who are committed to creating a sustainable fashion industry.
Michael Posner is the Jerome Kohlberg professor of ethics and finance at NYU Stern School of Business and director of the Center for Business and Human Rights. Follow him on Twitter @mikehposner.
Lead image: Victoria Pickering / Flickr
Reprinted with permission from Forbes.
https://www.ethicalsystems.org/wp-content/uploads/2022/09/Posner-fasion_NEWSLETTER-scaled.jpg
1574
2560
Michael Posner
https://ethicalsystems.org/wp-content/uploads/2020/04/ES-logo-final-white.gif
Michael Posner
2022-09-13 06:11:00
2022-09-20 18:40:30
How Fashion Week Should Really Embrace Sustainability