Law Designed to Protect Uyghurs Restricts Products from Xinjiang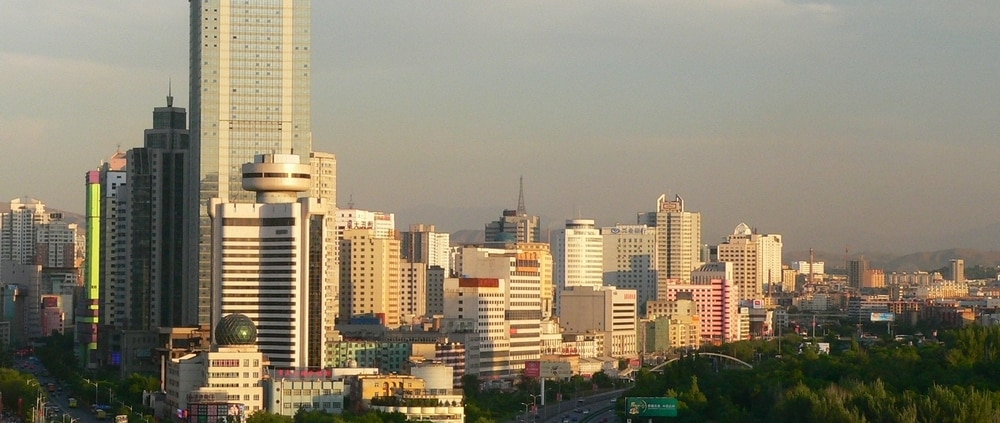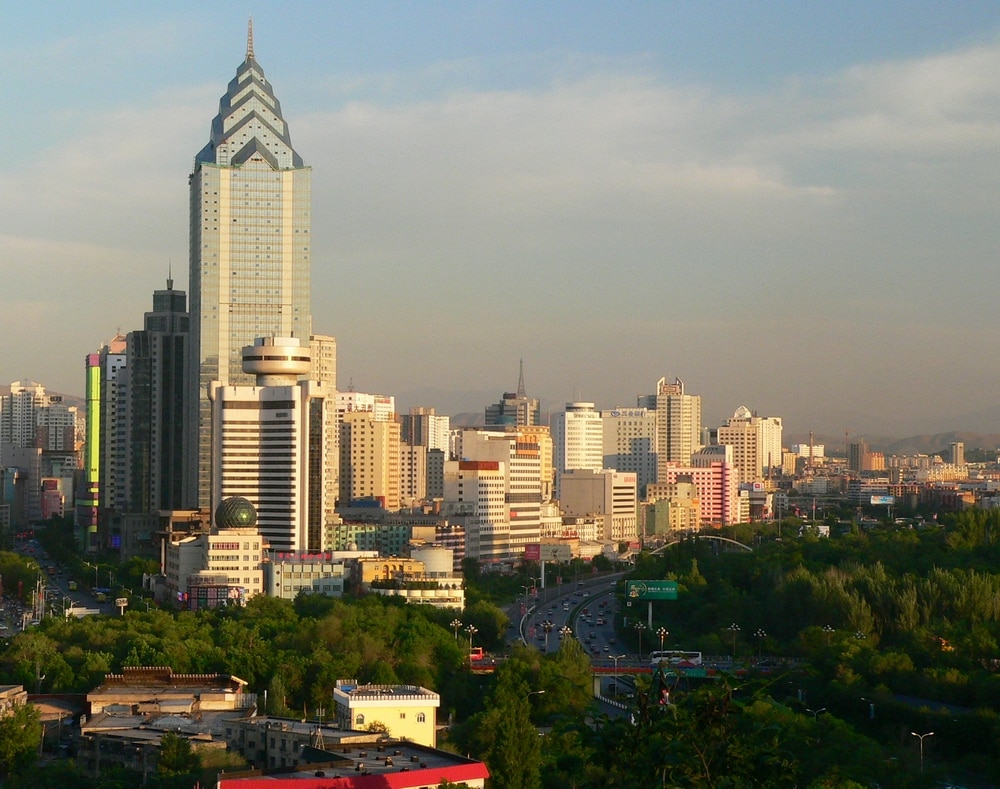 A new law that bans the import of goods produced with forced labor in the Xinjiang, China, presumes that goods manufactured there or that include raw materials from that region deploy forced labor for members of the Uyghur community. The law, the Uyghur Forced Labor Prevention Act, empowers the Bureau of Customs and Border Protection to oversee enforcement.
This sweeping new law poses especially serious challenges to companies importing clothing or solar panels into the U.S., because Xinjiang cotton and polysilicon are so widely used in their manufacture. A recent report published by the Department of Homeland Security offers early guidance on how the federal government intends to apply this law and its need for greater resources. While it remains to be seen how effectively the U.S. government will be able to enforce the new law, its adoption reflects the coming together of three significant factors.
With mounting legal and non-legal expectations for companies to respect human rights, business as usual is no longer an option.
First is the dramatic worsening of human rights in China and especially in Xinjiang province. Located in Western China, Xinjiang is the home of 11 million Uyghurs, a Turkic minority whose language, religion and culture are distinctly different from the Han Chinese majority. The Uyghurs have long faced official discrimination by Chinese authorities, but official persecution has intensified greatly in recent years.
Tensions have been brewing in Xinjiang since the early 1990s, when small secessionist groups like the Turkistan Islamic Party took up arms and called for Xinjiang to become an independent state. Their sporadic attacks against government targets and civilians led the Chinese government to greatly expand their security operations and surveillance presence.
In recent years the nature and scope of the government's response have changed dramatically. Chinese authorities have detained more than one million Uyghurs and members of other ethnic and religious minority groups in Xinjiang, often without formal charge. The government has subjected hundreds of thousands of people to forced labor, especially in the agricultural sector.
These abuses have been well documented by Amnesty International, Human Rights Watch, and the Committee on Conscience of the U.S. Holocaust Memorial Museum—as well as two recent books and the BBC report, "Xinjiang Police Files."
In the last days of the Trump administration, the U.S. State Department declared that the Chinese government is committing genocide and crimes against humanity in Xinjiang. Two months after the Biden administration took office, Secretary of State Antony Blinken reaffirmed this determination.
The second factor that led to the enactment of this law is the deterioration of U.S.-China, especially since Xi Jinping came to power in 2012 and began rolling back the clock, eroding decades of greater economic and political engagement between China and the West. 
---
Subscribe to the Ethical Systems newsletter
---
Xi's bellicose threats against Taiwan, attacks on democratic institutions in Hong Kong, and campaign against the Uyghurs all have served to inflame U.S.-China relations. These growing tensions have significantly affected the political environment in the U.S. and helped proposals like the Uyghur Forced Labor Prevention Act to garner wide bipartisan support. At a time when bipartisanship in the U.S. Congress is in short supply, this legislation passed the House of Representatives by a vote of 406-3. 
The third factor that motivated Congress to act is the changing public expectation about the responsibilities of global companies on issues like human rights. It is no longer sufficient for big global companies to say that they follow local law. Russia's invasion of Ukraine has crystallized a changing expectation even about where companies do business. The Yale School of Management is tracking corporate presence in Russia. It has identified more than 1,000 companies that have exited Russia or significantly curtailed their operations. 
A global survey by the public relations firm Edelman that was released in late May concludes: "At a time when the world has been challenged by geopolitical conflict, economic uncertainty, climate threats and social inequalities, the stakes for business failing to take a stand and engage on societal and geopolitical issues has never been higher." And where companies fail to act, governments, especially in Western Europe and North America, are now more inclined to force them to act.
While not every industry will be affected by the Uyghur Forced Labor Prevention Act, solar panel makers certainly will. Solar energy is the fastest growing source of electricity in the U.S. and could account for as much as 40 percent of electricity in the U.S. by 2030. Solar panels are produced inexpensively in China and, as a consequence, the average cost has dropped by nearly 70 percent since 2014, the result, in part, of the exploitation of forced labor. 
China currently produces approximately 98 percent of the world's solar ingots and wafers, giving them a chokehold on the solar supply chains. Most of the silicon comes from Xinjiang and many of the factories that transform silicon into polysilicon also are in Xinjiang, making credible human rights due diligence all but impossible. 
Cotton is another key raw material that comes from Xinjiang. More than 80 percent of Chinese cotton is from the area, where forced agricultural labor is pervasive. The Chinese government blocks any independent monitoring of labor conditions on cotton farms. While a few companies like Patagonia have announced their withdrawal from China because of these concerns, most have not. 
But as this law goes into effect, there are already several noteworthy examples of private actors trying to do the right thing. One example involves Eventide Asset Management, a Boston-based investment adviser managing more than $6 billion. Last year, Eventide committed to engage actively with solar project developers and solar asset owners in their portfolios, to address the human rights crisis in Xinjiang. The firm has proposed an 18-month remedial plan for these solar panel buyers, urging them to exit their business relationships with suppliers that have production or mineral extraction operations in Xinjiang. 
Though there is no assurance that this initiative will succeed, Eventide is making a meaningful commitment to thoughtfully engage with both their portfolio companies and other investors to cut ties with forced labor in Xinjiang, while maintaining long-term health for this important industry.
With respect to apparel, 60 brands that are part of the Fair Labor Association, whose board I chair, committed in 2020 to pursuing alternative sources for cotton. Many of these are big global companies like Nike, Adidas, Haynes, and Hugo Boss. 
In its announcement the organization said: "The situation in Xinjiang presents unique human rights and labor violations that defy conventional due diligence norms. Given the high risk of forced labor, the overwhelming evidence of human rights abuses, and the multiple layers of government sanctions, the FLA is prohibiting sourcing and production (including direct and indirect sourcing of raw materials, inputs, or finished products) from Xinjiang."
In these and other industries, other companies need to reflect on their long-term business strategies in China. With mounting legal and non-legal expectations for companies to respect human rights, business as usual is no longer an option.
Michael Posner is the Jerome Kohlberg professor of ethics and finance at NYU Stern School of Business and director of the Center for Business and Human Rights. Follow him on Twitter @mikehposner.
Reprinted with permission from Forbes.
https://www.ethicalsystems.org/wp-content/uploads/2022/07/Urumq_city_ZT_plaza.jpg
789
1000
Michael Posner
https://ethicalsystems.org/wp-content/uploads/2020/04/ES-logo-final-white.gif
Michael Posner
2022-07-19 15:10:36
2022-07-19 15:10:38
Law Designed to Protect Uyghurs Restricts Products from Xinjiang