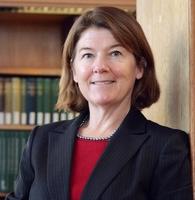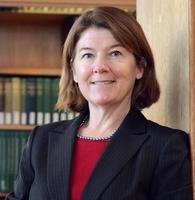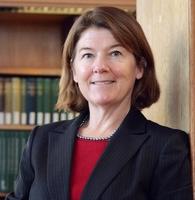 I am the Distinguished Professor of Corporate and Business Law at Cornell Law School. I believe that business success is not only consistent with ethical behavior, it ultimately depends on it. My home page is here.
---
My Approach to Ethical Systems:
For the past three decades, many legal, economics and business experts have urged us to assume that human behavior is best understood and channeled by applying the "homo economicus" model of rational, purely selfish action. Unfortunately this approach isn't supported by the scientific evidence and often doesn't work out well. My research focuses on the empirical evidence on "prosocial behavior" (a category that includes altruism, ethical action, and even vengeful punishment of antisocial behavior) and explores how the reality of prosociality is both fundamental to, and supported by, a variety of legal and business institutions.

---
My Major Relevant Publications:
Books
Press
Academic Articles
"Killing Conscience: A Behavioral Analysis of the Unintended Consequences of 'Pay for Performance,'"(in process).
"Trust Behavior: The Essential Foundation of Securities Markets," chapter in Behavioral Finance: investors, corporations, and markets (2010).
"Taking Conscience Seriously," chapter in Moral Markets (2008).​
"On the Proper Motives of Corporate Directors (Or, Why You Don't Want to Invite Homo Economicus to Join Your Board)," in Delaware Journal of Corporate Law (2003)​.
"Investor Confidence Game," in Brooklyn Law Review (2002) and Corporate Practice Commentator (2003).
"In Praise of Procedure: An Economic and Behavioral Devense of Smith v. Van Gorkom and the Business Judgement Rule," in Northwestern University Law Review (2002).
"Judges as Altruistic Hierarchs: 2001 George C. Wythe Lecture," in Willaim & Mary Law Review (2002).
"Director Accountability and the Mediating Role of the Corporate Board," Washington University Law Quarterly (2001).
"Trust, Trustworthiness and the Behavioral Foundations of Corporate Law," University of Pennsylvania Law Review (2001).