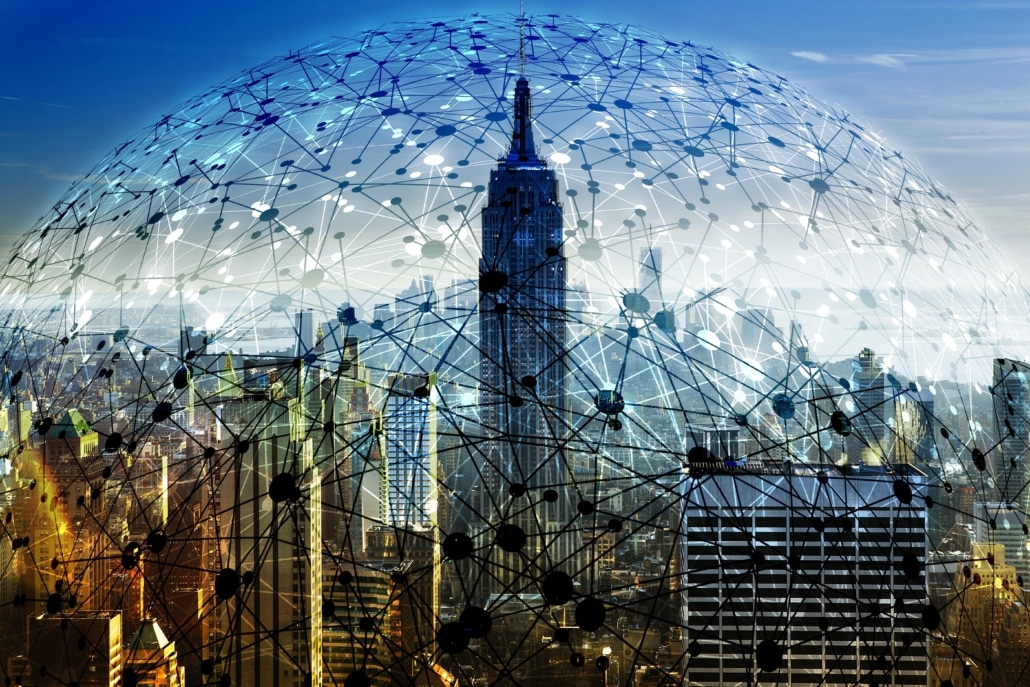 Another year of Covid has disrupted and transformed personal lives, work lives, and companies. The practitioners and researchers we speak with are grappling with the so-called "great resignation"; hybrid and remote work; employee activism; new leadership imperatives; accelerating attention to environmental, social and governance issues; and unrelenting polarization and political risk.
These are all core topics of interest for Ethical Systems, so it's been a busy year! There are no easy answers, but it has been a delight to engage with so many of you in shaping the new agenda for business integrity and ethical culture.
Will things ever go back to "normal" after the pandemic passes? Unlikely. Workplaces everywhere have established new norms, and a sizable portion of the workforce likes them, so it may be a while before any stable consensus takes hold.
Lots of people speculate about what this might mean long term, but at least one thing is certain: Leaders need to reconsider how they do their jobs when direct oversight is more difficult, corporate culture's hold is weaker on everyone, and opportunities for unethical behavior are higher, office politics is less salient, and the need to inspire and support others is greater than ever.
This year, we've studied remote work, the consequences of employee surveillance, and the continuing rise of employee activism and internal conflicts over values. Founding Director Jonathan Haidt also gave a series of talks on the effects of the pandemic on organizations and society.
We've updated many of our research pages and written new ones. Check out our comprehensive summaries on corruption, negotiation, corporate culture, corporate culture assessment, ethics pays, speak up and callout culture, cheating and honesty, andremote work. We'd love your feedback! Look out for a new page on incentives, coming early in 2022.
What's Jon been up to? His focus in 2021 has been on the ways that one particular business model may be causing catastrophic damage to society: the one developed by social media companies such as Facebook (or Meta) that use algorithms to keep "users" glued to their screens and obsessing over how well the "content" they generate, for free, is doing at keeping other users "engaged." Jon wrote an essay in The Atlantic laying out the evidence that Instagram, in particular, is a major contributor to the sudden and sustained increase in rates of depression, anxiety, self-harm, and suicide that hit teen girls in the USA and UK in 2013 (the year after Facebook bought Instagram).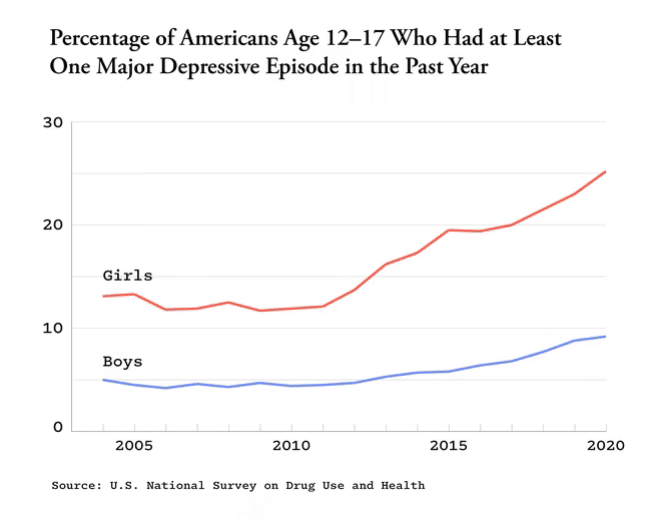 Jon is also beginning work on a book that lays out the evidence that social media is polarizing, polluting, and stupefying democracies. The book's title is Life After Babel: Adapting to a World We May Never Again Share. 
Meanwhile, Alison has been learning a lot through her ongoing work with the World Economic Forum Global Future Council on Transparency and Anti-Corruption. Companies are facing new pressures to respond to employee, shareholder, and customer concerns over issues like climate change, human rights and diversity, and existing governance structures are often too narrow and siloed to respond coherently. Our new report, "The Rise and Role of the Chief Integrity Officer: Leadership Imperatives in an ESG-Driven World," discusses how leading companies are evolving to meet these challenges.
Alison will be exploring the new landscape for business ethics in a book for Harvard Business Review Press. She is currently in the middle of research to find the best ideas out there to shape more ethical and resilient organizations. If you'd be interested in sharing your perspective, please get in touch.
Alison and the Ethical Systems team have also been working closely with the Government Finance Officers Association to help its 20,000 members across the US and Canada manage rising pressures over polarizing questions of equity, justice, and fairness in local government budgeting. We've written six reports to help finance officers understand the psychology behind polarized interactions with the general public and within their teams. We offer, for example, some guidelines on navigating contentious debates over police funding. We are planning to work on similar guidance for the private sector in 2022, so please be in touch if you are struggling to contend with polarized conversations over values within your company.
We were delighted to work with the innovative behavioral-science team at Novartis on their deep and insightful internal culture assessment. One of our key findings is that people need to see examples of exemplary behavior, not just wrongdoing, in order to speak up in useful ways. You can read about this work here.
We've expanded our long-term partnership with Shopify, a company that was working on how to build trust in a remote environment, long before the pandemic. Stay tuned for more on that work in our next newsletter.
We've also written for Quartz about how company ESG disclosures often come at the expense of meaningful action, and for the Wall Street Journal on how to navigate "stakeholder capitalism" by considering whom to respond to and whom to ignore. We've spoken to the Financial Times about supply chain oversight and ethics at Enron, to Compliance Week about the gender pay gap, and the New York Times about how dress codes and culture are evolving on Wall Street. We've participated in webinars and conferences hosted by the SCCE, the American Marketing Association, the Conference Board, the New York Federal Reserve, and many, many more.
Our blog, edited by Brian Gallagher, has run some important and thought-provoking pieces. Here's a taste of what we've published in 2021:
How a Soviet Miner Helped Create Today's Intense Corporate Workplace Culture
By Bogdan Costea & Peter Watt
Companies Should Measure Their Levels of Workplace Bullshit
By Ian McCarthy
The Psychological Cost of Companies Sounding Ethical for Money
By Brian Gallagher
New Evidence Shows How Gender Diversity Improves Banking Culture
By Barbara Casu
Corporate America Has a Caste Problem
By Pardeep Singh Attri & Hari Bapuji
What Leaders Signal to Workers When They Compensate Victims
By Nathan Dhaliwal
New Evidence That British Workplaces Are Losing Viewpoint Diversity
By Ali Goldsworthy & Nick Barron
How Investors Can Lead the Shift Toward Stakeholder Capitalism
By Alison Taylor
Why a Basecamp Founder's Blog Post Blew the Company Up
By Brian Gallagher
Why You Should Spotlight Exemplary Ethical Behavior at Work
By Brian Harward
At Ethical Systems, our mission is to harness academic research to improve the ethical practice of business in the corporate world. As a small non-profit, we rely on support from donors and corporate partners. Would you consider supporting us? You can give an end-of-year donation here.
Very best wishes for the new year. Here's hoping for a brighter 2022!
Jon Haidt (Founder)
Alison Taylor (Executive Director)
https://www.ethicalsystems.org/wp-content/uploads/2021/12/empire-state-building-5024307-min-scaled.jpg
1707
2560
Jon Haidt & Alison Taylor
https://ethicalsystems.org/wp-content/uploads/2020/04/ES-logo-final-white.gif
Jon Haidt & Alison Taylor
2021-12-20 19:29:09
2022-01-06 17:47:08
Our End of 2021 Letter