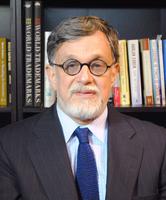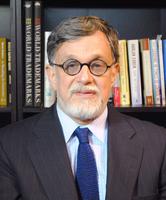 I am a Senior Fellow at the Conference Board and an Adjunct Professor at the NYU-Stern School of Business, where I teach a course called Professional Responsibility: Markets Ethics and Law.
I am also working with the United Nations Principles for Responsible Management Education (PRME) initiative which includes more than 400 business schools world wide to integrate anti-corruption materials into MBA and other degree curricula.
---
My Approach to Ethical Systems:
My work has focused on ethical dilemmas confronted by people working for global business organizations. Three trends during the 35 years in which I have been engaged in this study shape my current approach:
(1) significant prevention, detection, and enforcement responsibilities have been transferred from governments to employers; (2) business practice has become professionalized in the sense that it now has conduct as well as performance standards; and (3) the first two trends have created space to discuss ethics in the business curriculum.
Business ethics is no longer defined solely by strict adherence to contracts or even pushing further with the Talmudic extra level of prudence described as building fences around the law. Business ethics is now a richly textured subject that includes contributions from at least four disciples: (1) law; (2) ethics; (3) economics; and (4) behavioral science.
My Ethical Systems Research Page: Corruption
---
My Major Relevant Publications:
Books
Anti-Corruption: Implementing Curriculum Change in Management Education (2015), Greenleaf Publishing.

Anti-Corruption presents comprehensive anti-corruption guidelines on how to professionalize anti-corruption education around the world. Written by international business professors and deans, the book guides academic institutions in how to adopt, adapt and develop best practice. It presents sample curricula, illustrative case studies and offers clear, hands-on recommendations.
Academic Articles