Tag Archive for:
Kaplan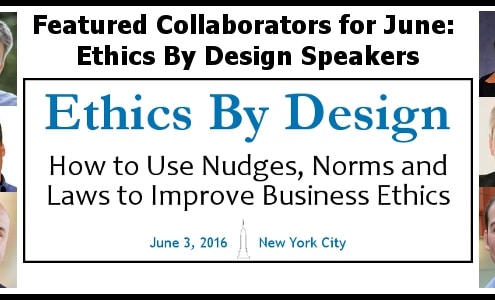 Each month, Ethical Systems publishes an interview with one of our esteemed collaborators covering their research and work in an area relating to ethics and ethical systems design.
For June, however, we decided to upend that tradition and focus on the wealth of expertise at our conference on June 3rd. Truly, it would not be an Ethical Systems event without a leading group of academics and practitioners exchanging resources and strategies around strengthening the ethical climate and culture of today's business world.
https://www.ethicalsystems.org/wp-content/uploads/2016/05/EBDHomepage.jpg
300
940
Jeremy Willinger
https://ethicalsystems.org/wp-content/uploads/2020/04/ES-logo-final-white.gif
Jeremy Willinger
2016-05-27 17:13:09
2020-03-26 16:57:22
​​​​​​​Featured Collaborators for June: Ethics By Design Speakers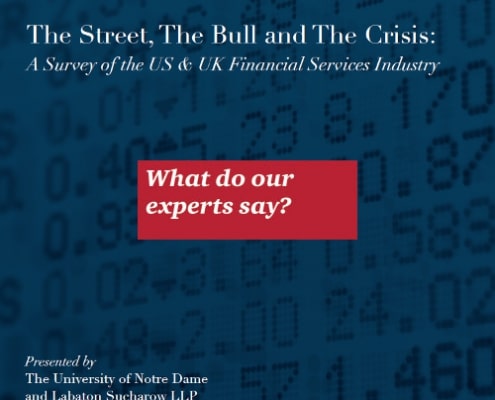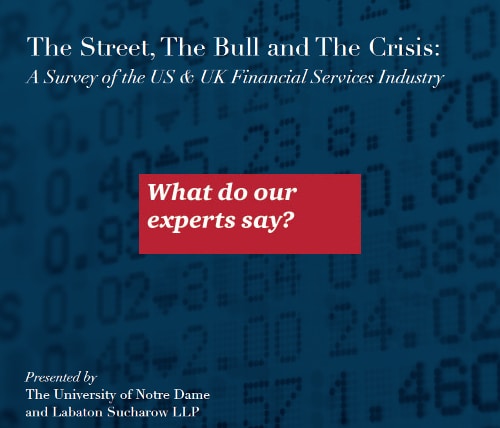 In the wake of the financial crisis of 2008, many thought ethics reform would come quickly to Wall Street. New laws did come, in the USA and UK. But is the culture changing for the better? A new report (The Street, The Bull and The Crisis: A Survey of the US & UK Financial Services Industry) suggests that there has been little change in the last three years, and there may be some worrying trends among younger employees.
You can find a quick summary of the report in this article by NPR. To go beyond the summary, we asked our expert suite of collaborators for their reactions.
The bottom line is that better ethical behavior will come when legal reforms lead to, or are supplemented by, changes in the culture and norms of the financial industry. As Tenbrunsel explains, "Just more regulation without addressing the individual, organizational and industry-level factors probably isn't going to have a very significant impact." Addressing all of those factors simultaneously is our goal at Ethical Systems.
https://www.ethicalsystems.org/wp-content/uploads/2015/05/Head-shots_surveysays.jpg
428
500
Jonathan Haidt
https://ethicalsystems.org/wp-content/uploads/2020/04/ES-logo-final-white.gif
Jonathan Haidt
2015-05-29 14:34:35
2020-03-26 16:58:32
Ethics and Wall Street: Reactions and Reform