Tag Archive for:
lawyer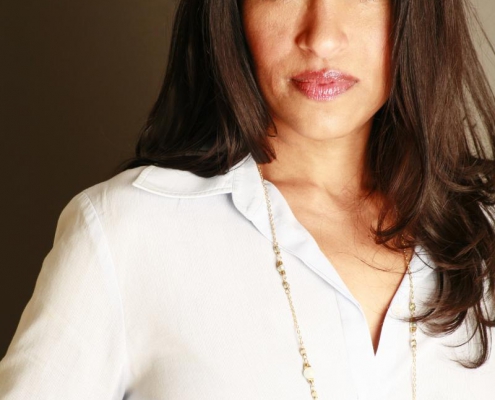 An interview with Rashmi Airan, speaker on ethics, law and culture; leadership and compliance consultant; and growth strategist
Background:
Rashmi was a successful lawyer who graduated with honors from Columbia Law School. After working for several major corporations, she launched an independent law practice in Miami, Florida. During the housing boom, she was recruited to work with a local real-estate developer who later engaged in shady business practices. Her involvement resulted in a one year sentence in Federal prison, alongside a $19M judgment against future earnings, required community service hours and 3 years supervised release. As a mother of two and devoted community activist, Rashmi has reconfigured her subsequent career to focus on growth strategies and leadership/compliance training for firms, corporations, and graduate schools. She has also become widely known as a public speaker, sharing her story to help illustrate the ethical perils and situations that can result from a drive to succeed and the blindspots created when pursuing a goal.
This interview has been edited and condensed from a conversation on January 19, 2017.
1) What are the main takeaways from your story that you want others to know?
I believe there are many reasons why I am telling my story. I want to help people so that they do not find themselves in the same predicament that I was in and make different choices when faced with daily "gray" decisions. I finally came to a place of peace that I had done something wrong when I gave myself the freedom to forgive. After I forgave myself, my lessons became clearer. I reflected on different business relationships and the fact that I had not looked into things deeply enough. I know there are lessons for both young and seasoned professionals. I believe I can enlighten people to the fact that there is a fine line and we must all walk between the two sides of right and wrong and choose to be on the right side of the line.
https://www.ethicalsystems.org/wp-content/uploads/2017/01/Head-shots_rashmiairan.JPG
1200
800
Jeremy Willinger
https://ethicalsystems.org/wp-content/uploads/2020/04/ES-logo-final-white.gif
Jeremy Willinger
2017-01-24 15:56:46
2020-03-26 16:57:06
Interview with Rashmi Airan: Law, Blindspots, Prison and Redemption


Among the active debate among compliance professionals, lawyers, and commentators about the proper role of compliance within a corporate hierarchy, there is an emerging consensus that lawyers have become the "loophole finders" and that compliance must step in to protect the firm's integrity and ethics.
Azish Filabi, CEO of Ethical Systems and Jim Lager, ES collaborator, have written a piece for Corporate Counsel that addresses this ongoing conversation. Read the piece on "Professionalism and Ethical Leadership From General Counsel's Suite." >>
https://www.ethicalsystems.org/wp-content/uploads/2016/03/pictures_CorporateCounsel.png
36
251
Azish Filabi
https://ethicalsystems.org/wp-content/uploads/2020/04/ES-logo-final-white.gif
Azish Filabi
2016-03-01 19:48:03
2020-03-26 16:57:36
Professionalism and Ethical Leadership From General Counsel's Suite