Tag Archive for:
Mira Dewji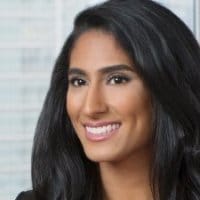 Featured Expert Mira Dewji, Attorney, Adjunct Professor and Strategic Advisor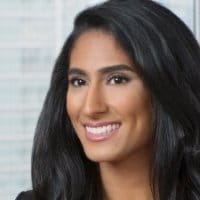 What are your current areas of work and instruction?
I'm a practicing attorney in the social impact sector and an Adjunct Professor in the Business and Society Program at NYU's Stern School of Business. I provide legal and strategic advice to high-impact social enterprises, small businesses, foundations, and nonprofits whose means and ends align with my values. I see the law as a tool with which I can craft, protect and facilitate my clients' social objectives. Perhaps because my clients are organizations and not individuals, my interest in business ethics is at the organizational level. When social impact is framed as ethics, it adopts a powerful lexicon. A business or industry's responsibility becomes more than merely a conversation around compliance with law or private sector benevolence. Social impact encompasses the duties and relationship between an organization and the environment that facilitates its existence.
From this perspective, it is not sufficient for an organization to maintain certain ethical practices with key stakeholders such as employees, customers, and partners. Designing systems that define and foster company values such as honesty, integrity, transparency, accountability, trust, and ethical leadership are essential. But organizations also participate in shaping societal values and outcomes, and the extent to which a company embraces that responsibility is a reflection of its ethics.
https://www.ethicalsystems.org/wp-content/uploads/2014/06/pictures_MiraDewji.jpg
200
200
Jeremy Willinger
https://ethicalsystems.org/wp-content/uploads/2020/04/ES-logo-final-white.gif
Jeremy Willinger
2018-03-07 14:44:44
2020-03-26 16:56:06
Featured Expert Mira Dewji, Attorney, Adjunct Professor and Strategic Advisor