Tag Archive for:
Robert Hurley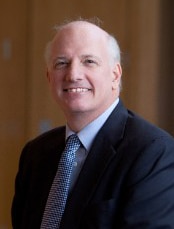 Interview with Dr. Robert Hurley, Professor of Organization Behavior at Fordham University's Gabelli School of Business
How does your work on trust help companies that want to improve themselves as ethical systems?
We work with collaborators all over the world to examine in depth what stakeholder trust is and precisely how organizations that earn and sustain that trust operate. We very much agree with the eco system approach adopted by Ethical Systems. In 2012 we formed the Consortium for Trustworthy Organizations to translate this research into practical tools to help organizations move along a path to becoming more trustworthy.
Examples of these tools are executive programs where we teach leaders about trust in leadership and the need to create congruent organizational systems that create a reliable infrastructure to meet stakeholder needs. We have also developed survey tools to diagnose which elements of an organization need improvement to make the organization more trustworthy. Interestingly, our work has shown that there is not a one size fits all approach to developing a more trustworthy organization. Organizations, like people, are unique and our contests present different challenges. As such we must start with a full diagnosis that shows us in what ways we are trustworthy and in what ways we are not. Only then can we start moving in the right direction to meet our own and stakeholders needs.
https://www.ethicalsystems.org/wp-content/uploads/2015/04/Head-shots_Bob_Hurley1.jpg
229
174
Robert Hurley
https://ethicalsystems.org/wp-content/uploads/2020/04/ES-logo-final-white.gif
Robert Hurley
2016-08-30 16:14:29
2020-03-26 16:57:21
Featured Collaborator for September: Robert Hurley