At COP 27 in Egypt, Climate Accountability Will Be Challenging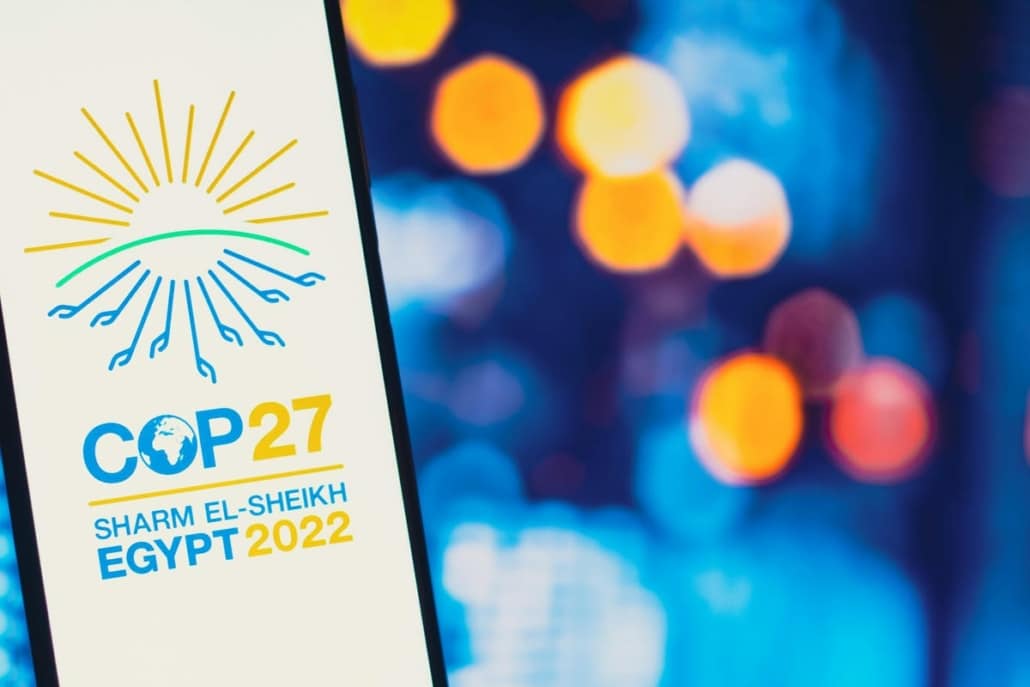 The U.N. climate conference known as COP 27 will soon convene in Sharm el-Sheikh, Egypt. Sadly, the prospects of this meeting yielding any meaningful results seem remote. 
Addressing the existential global threat of climate change seems even more daunting given the energy crisis caused mainly by the Russian invasion of Ukraine, a continuing Covid health emergency, a global economic downturn tied to inflation, and a divided world reeling from various strains of authoritarianism. Holding the meeting in Egypt only adds to these strains and seems antithetical to the objective of bringing governments, corporations, and civil society together. 
The Egyptian government has lashed out at Human Rights Watch.
Since he seized power in 2014, President Abdel Fattah al-Sisi has led an assault on human rights in Egypt. His government has arrested more than 60,000 people on political grounds, according to reports by human rights groups. Sisi has silenced dissent, dismantled the independent media, undermined courts, and stifled a once-vibrant civil society.
There are credible reports linking government security forces to extrajudicial killings, enforced disappearances, and torture of prisoners. Egyptians now refer to their country as a "republic of fear." 
Not surprisingly, Sisi's government has imposed severe restrictions on environmental groups and will strictly curtail civil society participation in COP 27. Human Rights Watch reported in September that, "those working on these issues have been arrested, forced into exile, or silenced through a slew of bureaucratic restrictions that make research impossible." 
The Egyptian government has lashed out at Human Rights Watch, calling the organization's report "misleading," and characterizing its release as "deplorable and counterproductive." 
Five U.N. human rights experts echoed the same concern. "Arrests and detention, NGO asset freezes and dissolutions and travel restrictions against human rights defenders have created a climate of fear for Egyptian civil society organizations to engage visibly at the COP27," they wrote in October. 
To date, neither governments nor the private sector have lived up to the commitments they made at the COP conference held in Paris seven years ago. This underscores the essential role environmental activists play in holding officials' and executives' feet to the fire.
The Paris Agreement, which was heralded by governments, business leaders, and many civil society activists as a major achievement, set a long-term goal to keep the mean global temperature lower than 2 °C (3.6 °F) above pre-industrial levels and preferably limiting the increase to 1.5 °C (2.7 °F). To reach these levels, governments agreed that emissions needed to be cut by roughly 50 percent by 2030. All but four governments have now ratified the Paris Agreement, though neither governments nor the private sector have come close to meeting its goals. 
Public attention is now more focused than ever on the threat of climate change, the result in part of the now-constant climate emergencies around the world. Given the urgency of the agenda, this year's COP meeting in Sharm El-Sheikh should be drawing greater high-level participation than ever. But that will not be the case.
Already, several major corporations, including Citigroup and BlackRock, have announced that their CEOs will not attend the meeting in Egypt. Other corporate leaders are sure to follow, even though senior corporate engagement and leadership is needed now more than ever.
---
Subscribe to the Ethical Systems newsletter
---
The COP process is further compromised by the unfortunate practice of recruiting corporate sponsors for these meetings. Given the private sector's contribution to the climate crisis and the role many companies are playing in lobbying against effective climate action, it is important to push companies to make global warming a key priority. Given this, it seems inappropriate at best for large global companies to be given a marketing platform to sponsor these meetings.
Last year in Glasgow, Unilever was a lead corporate sponsor; in previous years, companies like BMW, Facebook, and BNP Paribas have paid for the privilege of sponsoring climate meetings and used that designation to burnish their reputations. 
It's not clear what criteria the COP organizers are using to vet potential sponsors, but whatever criteria they use needs to be revised. This year, Coca-Cola has paid to be an official sponsor, a role that is being criticized by civil society groups, especially those focused on plastic waste in the oceans.
According to John Hocevar, the oceans campaign director at Greenpeace, "Coca-Cola produces 120 billion throwaway plastic bottles a year—and 99% of plastics are made from fossil fuels, worsening both the plastic and climate crisis." 
Another NGO activist, Emma Priestland, who is with the group Break Free From Plastic, charges that, "Over four years, we've found Cola-Cola to be the world's top plastic polluter in our annual brand audits." She added that "it's astounding that a company so tied to the fossil fuel industry is allowed to sponsor such a vital climate meeting."
Still, the climate agenda is so urgent that despite all these challenges—the inhospitable Egyptian venue, the absence of key corporate leaders, and the ill-conceived array of corporate sponsorships—none of us can afford to waste the opportunity to try to hold governments and companies accountable for the promises they already have made. Making this effort in Egypt will be especially difficult.
Michael Posner is the Jerome Kohlberg professor of ethics and finance at NYU Stern School of Business and director of the Center for Business and Human Rights. Follow him on Twitter @mikehposner.
Reprinted with permission from Forbes.
Lead image: Sopa Images / Lightrocket via Getty Images
https://www.ethicalsystems.org/wp-content/uploads/2022/11/0x0.jpg
800
1200
Michael Posner
https://ethicalsystems.org/wp-content/uploads/2020/04/ES-logo-final-white.gif
Michael Posner
2022-10-26 11:31:00
2022-11-04 00:53:24
At COP 27 in Egypt, Climate Accountability Will Be Challenging