Conflicts of Interest in a Post-Trump Era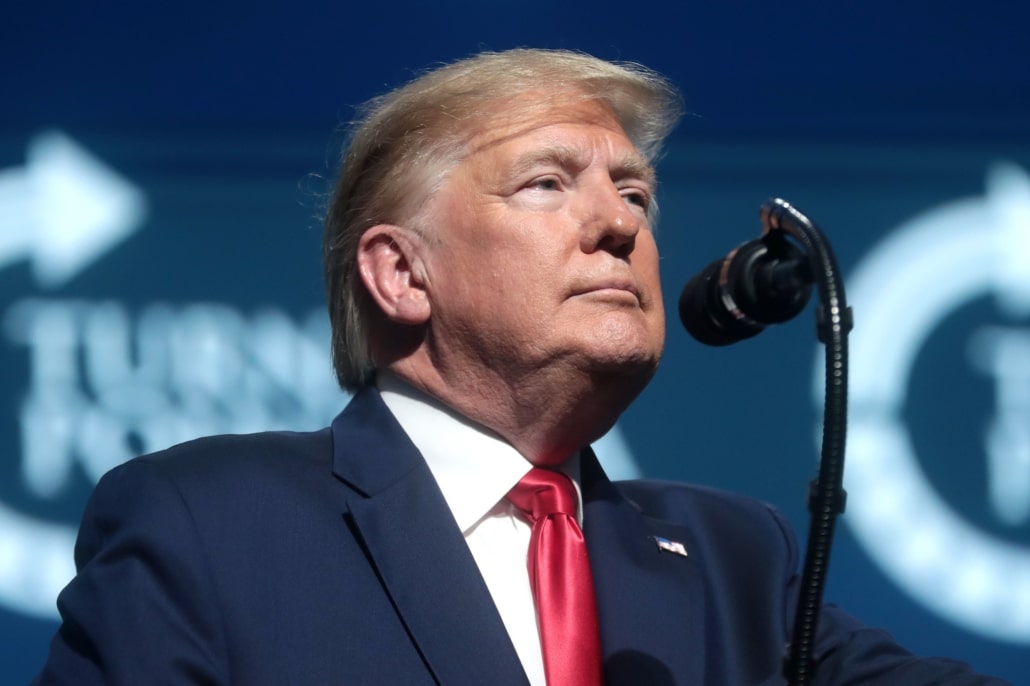 In a classic Watergate-era Doonesbury, Mark asks a rhetorical question. Is it fair to judge the ethicality of the White House based solely on the various cases and allegations that had surfaced during that scandal? No it isn't, he replied: those are only the ones we know about.
One of the latest Trump conflicts of interest to surface was an allegation last month. As The New York Times described it: "the American ambassador to Britain, Robert Wood Johnson IV, told multiple colleagues in February 2018 that President Trump had asked him to see if the British government could help steer the world-famous and lucrative British Open golf tournament to the Trump Turnberry resort in Scotland…"
As Trump conflicts of interest go, I suppose this isn't the worst. But, by any reasonable analysis, it is unethical.
Last winter a government watchdog group, Citizens for Responsibility and Ethics in Washington (CREW), issued a report, finding: "President Trump's unprecedented decision to retain his business interests while serving in the White House set the stage for a deluge of conflicts of interest between the government and the Trump Organization. From the beginning of President Trump's administration, CREW has endeavored to track these conflicts, which pit President Trump's personal and financial interests against those of the nation as a whole, and this week, President Trump reached a new, disgraceful milestone: He has racked up over 3,300 conflicts of interest during his time in office." That's about 2.5 conflicts of interest per day.
And these are just the ones we know about.
As of this writing, Joe Biden seems likely to win the presidential election in November (but obviously things could change between now and then). Still, it is not too soon for him to consider how his administration will deal with conflicts of interest.
Of course, for many reasons, there should be no fear that he will personally engage in conflicts of interest of a nature and scale that Trump has. But he can and should ensure that by word and deed all facets of a Biden administration treat this area as a top priority.  This means—among other things—understanding and addressing, through risk assessment, education, enforcement, and other compliance measures, the many types of harms conflicts of interest can cause to individuals, organizations, and societies.
Some of these are listed in a recent posting in the FCPA Blog. The most significant of these is in the broader (i.e., societal) realm. On a wide range of issues—the most pressing of which is climate change—there is an increasing need for devising solutions that will be predicated on substantial trust, because they will require substantial sacrifice. Conflicts of interest in the public sphere make this already considerable challenge even more daunting.
Jeff Kaplan is a partner in the Princeton, New Jersey office of Kaplan & Walker LLP and a member of Ethical Systems' Steering Committee.
This post was originally published on the Conflicts of Interest blog, and is reprinted with permission.
Lead image: Gage Skidmore / Flickr
https://www.ethicalsystems.org/wp-content/uploads/2020/08/49290485313_cb42079b07_k-min.jpg
1365
2048
Jeffrey Kaplan
https://ethicalsystems.org/wp-content/uploads/2020/04/ES-logo-final-white.gif
Jeffrey Kaplan
2020-08-27 18:47:48
2020-08-27 18:47:49
Conflicts of Interest in a Post-Trump Era