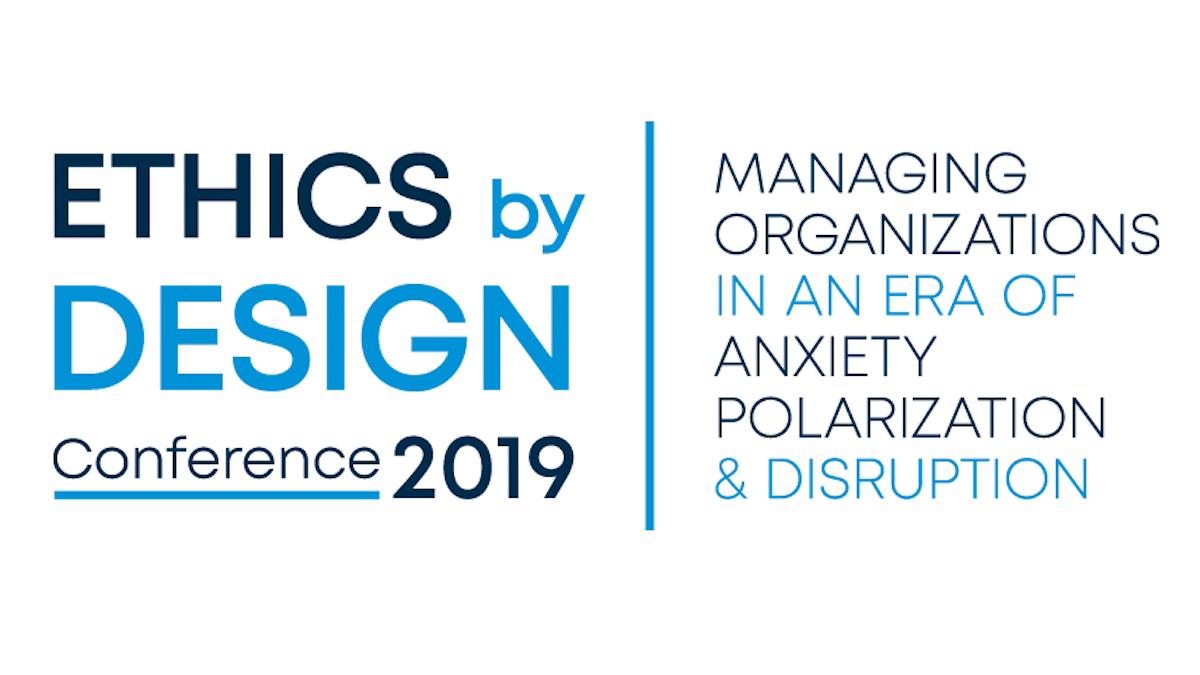 Download the event program here (PDF, 762kb)
NYU Stern School of Business
Barr-Kawamura Lounge (KMC 5-50)
44 West 4th Street | New York, NY
March 15, 2019
8:30 AM – 6:30 PM EDT
Scroll down for event information. To receive updates from Ethical Systems, please sign up here.
Confirmed Speakers
Thank you to our Event Sponsors!
Presenting Sponsor
Partnering Sponsors
Supporting Sponsor
Media / In-Kind Sponsors
Conference Description
Our second biennial Ethics by Design conference brings together researchers and practitioners to discuss present-day challenges for running ethical organizations. Through a combination of keynote presentations, panels and research roundups, our participants will discuss individual behavior, group norms and legal/regulatory systems and how these relate to designing ethical systems in organizations.
We'll explore, among other topics, whether the law (and defensive legal practices) can risk loss of integrity in organizations; how industry-led approaches to managing ethical culture can benefit internal business practice; how to create organizational structures and guidelines for employees to voice opinions (about the right things); and using evidence-based tools to better assess your internal reporting systems (and how such strategies themselves can introduce ethics risk). There will also be multiple talks on contemporary challenges for companies managing ethical cultures in difficult times (e.g., integrating Gen-Z, improving diversity and inclusion, etc.).