Jerry Kohlberg: Banking on a Moral Identity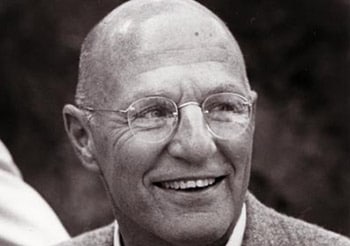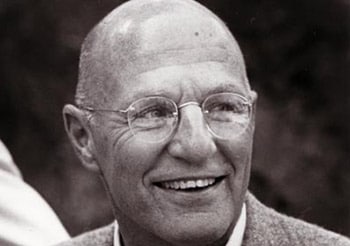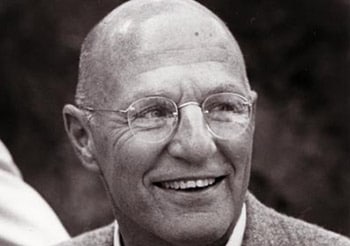 -Jerry Kohlberg, image courtesy of Swathmore College
On July 30, 2015 Jerome Kohlberg, Jr., one of Wall Street's most successful financiers and outspoken advocate for ethics in business, passed away.
Jerry Kohlberg amassed one of Wall Street's largest fortunes after co-founding Kohlberg, Kravis and Roberts (KKR) in 1976, with Henry Kravis and George Roberts, his two younger cousins and protégés. But it was his consistent emphasis on ethics as a force for good, along with his warnings of the potential evils outsized wealth can tender, that we will remember most.
Journalist George Anders, who met with Kohlberg multiple times while researching "Merchants of Debt," his book about KKR's rise and impact, recalls "His favorite conversation themes tended to involve noble abstractions like 'honor' and 'integrity.'"
In 1987, he split with his partners over philosophical and business differences to form his own firm, Kohlberg & Co.
Peter Kunhardt, friend and oral biographer, recalls Kohlberg's final address to 120 KKR investors in New York City, in which he expressed his contempt for the "overpowering greed that pervades our business life" and concluding that "We must all insist on ethical behavior or we will kill the golden goose," a statement quoted in many remembrances of his life including (Bloomberg, The New York Times and his local newspaper, The Vineyard Gazette, which he bought in 2010 to ensure it would have the capital to survive.)
Kohlberg made those remarks primarily because of his strong belief that the risk and aggressiveness of blockbuster, hostile takeovers such as the one depicted in "Barbarian's at the Gate: The Fall of RJR Nabisco" were bad for businesses and for the economy.
Research on ethical leadership shows that it is, perhaps, the most important lever in designing ethical systems. When an ethical leader models ethical decisions and behaviors, followers can be expected to do the same. The morality of hostile takeovers remains a widely debated topic, but there is also evidence that over time his mentee's heard his other parting words, "I'll stick with deals where reason still prevails." KKR never did another hostile takeover and over the years has tempered its appetite for risk.
Many argue more leaders like Kohlberg are needed in the capital markets professions. New psychology scholarship on the relationship between power, behavior and "moral Identity" might offer some insight. Moral identity is associated with nine behavioral traits for which Kolhberg is remembered: Caring, compassionate, fair, friendly, generous, helpful, honest and kind). This 2012 study on power and self-interested behavior from the Journal of Applied Psychology concluded "self-interested behavior is a result of those with a lower moral identity being less aware of the moral implications of their behavior," not necessarily because they are bad people.
Kohlberg's philosophies, both around investment and individual's behavior in business, will live on as examples of good ethics and good sense in action. His legacy is one that companies and business leaders would do well to reference and emulate if we are to truly advance ethics as a mechanism for strengthening the capital markets system's role in supporting business productivity and innovation, and a healthy economy and society.
---
FURTHER READING
https://www.ethicalsystems.org/wp-content/uploads/2015/08/kohlberg_350.jpg
246
350
Ann Graham
https://ethicalsystems.org/wp-content/uploads/2020/04/ES-logo-final-white.gif
Ann Graham
2015-08-24 20:54:00
2020-03-26 16:58:31
Jerry Kohlberg: Banking on a Moral Identity