September's In the News: Jonathan Haidt's Times' column; David Mayer on Ohio State's controversy and more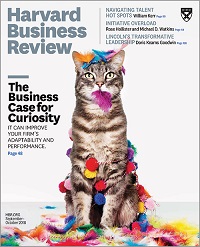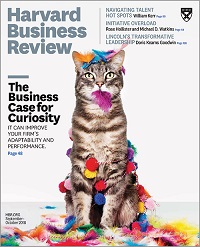 Ethical Systems Director Jonathan Haidt and Greg Lukianoff co-authored an op-ed titled
"How to Play Our Way to a Better Democracy: If we want saner politics, we need to start building better foundations from the playground up." A democracy is strengthened when Americans can cross party lines more gracefully and learn to cooperate. Haidt and Lukianoff ask how can that many individuals bind themselves together to create a great nation? What special skills do we need to develop to compensate for our lack of shared ancestry? Haidt and Lukianoff are also co-authors of the new book "The Coddling of the American Mind: How Good Intentions and Bad Ideas Are Setting Up a Generation of Failure (338 pp. Penguin Press. $28)." Read more about it in The New York Times Book Review.
***
Ethical Systems Collaborator David Mayer has a second article in September's Harvard Business Review examined unethical decision making at Ohio State University where head football coach Urban Meyer was suspended for three games after he allegedly mishandled domestic violence accusations against his assistant coach.
The university's 23-page investigation report, released in April, serves as a case study on why leaders act unethically, argues Mayer, a professor at the University of Michigan's Ross School of Business.
In super competitive environments such as work and sports, "competence is often prized over character" and talk centers more on deadlines and objectives rather than values such as integrity and compassion.
"Over time, this can license unethical conduct," Mayer writes.
Check out the rest in HBR.
***
"According to a recent survey, more than 70 percent of low-income American households had been involved in eviction cases, labor law cases, and other civil legal disputes during the preceding year, and in more than 80 percent of those cases they lacked effective legal representation." The statistic is part of Robert Frank's argument that lower-income families don't only take a hit when it comes to income growth, but they also come out at the shorter end of the stick with the legal system especially when it comes to civil cases. Ethical Systems collaborator dives into the widening justice gap a New York Times op-ed published on Sept. 2.
***
Google's former head of HR (or SVP of People Operations) Lazlo Bock just launched his own firm "Humu." In the latest Humi newsletter, Bock refers to two of Ethical Systems' collaborators Dolly Chugh and Francesca Gino.

What we're learning…
Curiosity, far from killing the cat, could be the secret ingredient to long-term success. Researcher Francesca Gino's latest for the Harvard Business Review explores how—when curiosity is triggered—we think more deeply, make fewer decision-making errors, and come up with more creative solutions to challenges. Gino's research was also cited in publications such as Associations Now.
What we're reading…
From NYU Stern School of Business professor Dolly Chugh, The Person You Mean to Be: How Good People Fight Bias, has Humu HQ doing some soul-searching. Dolly's writing forces self-reflection by challenging readers to accept themselves as imperfect, conflicted, biased, and messy, then drawing a roadmap toward becoming a little more perfect, a lot less conflicted, and meaningfully more active and impactful on the world around us.
***
Fast Company's columnist Judith Humphrey referenced Ethical Systems collaborator Adam Grant's New York Times op-ed piece in her column "Five easy ways to sound smarter" in the September issue. Grant's notion that the most knowledgeable people are often the worst teachers backs up Humphrey's advice on "boiling it down to one message."
Grant's also suggests that a six-hour work day makes workers more productive with the workday ending at 3 p.m.
"Instead of making school days longer, let's make work days shorter: they should finish at 3pm," Grant posted on LinkedIn. "We can be as productive and creative in 6 focused hours as in 8 unfocused hours." The post was quoted in a Quartz article entitled "Adam Grant says the work day should end at 3 pm."
***
Ethical Systems collaborator Dan Ariely's invention, a numberless weight loss scale, will soon be available to over 6 million people. Duke Chronicle reported that Vitality, a life insurance company, has partnered with Shapa the firm Ariely co-founded that focuses on using behavioral science and AI to tackle chronic disease.
To submit information for "In the News" please e-mail amy@ethicalsystems.org
https://www.ethicalsystems.org/wp-content/uploads/2018/09/Head-shots_HBR-cover-2.jpg
247
200
Amy Wu
https://ethicalsystems.org/wp-content/uploads/2020/04/ES-logo-final-white.gif
Amy Wu
2018-09-24 15:47:43
2020-03-26 16:55:41
September's In the News: Jonathan Haidt's Times' column; David Mayer on Ohio State's controversy and more