The Habits of a[n Ethical] Systems Thinker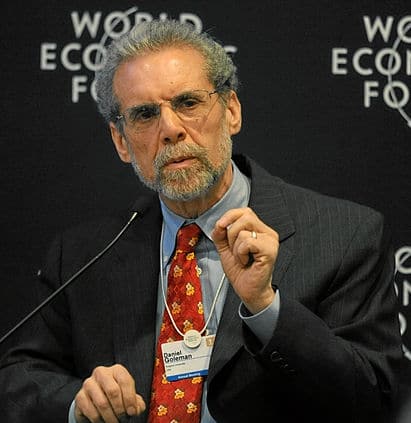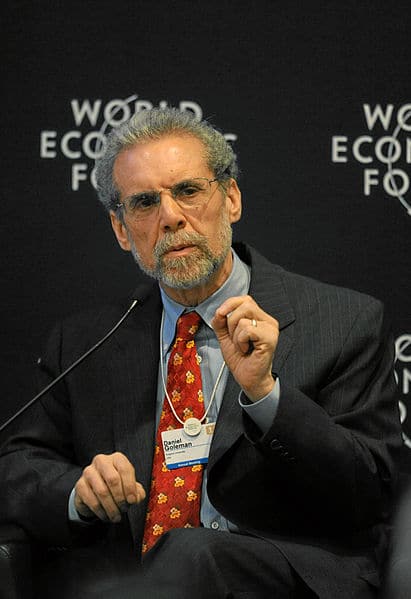 Image of Daniel Goleman via Wikimedia Commons
Renowned scholars Daniel Goleman and Peter Senge have teamed up to write a book titled, The Triple Focus: A New Approach to Education [public library]. Their book is primarily targeted toward the education of school children, but they also intend for it to have a much broader applicability "across all curricula and ages."
In Goleman's LinkedIn post about the book's release, What are the Habits of a Systems Thinker, he highlights the following:
Habits of a Systems Thinker
Recognizes the importance of time delays when exploring cause and effect relationships
Finds where unintended consequences emerge
Changes perspectives to increase understanding
Identifies the circular nature of complex cause and effect relationships
Recognizes that a system's structure generates its behavior
Uses understanding of system structure to identify higher leverage actions
Surfaces and tests assumptions
Checks results and changers actions if needed: successive approximation
Seeks to understand the big picture
In an interview about the book, Goleman explains that The Triple Focus is particularly important to school administrators for, "…enabling change around innovation." We concur that for students as well as business, "…a systems understanding adds to [companies'] abilities to see the ramifications of a given course of action, thereby allowing them to make better [business] decisions."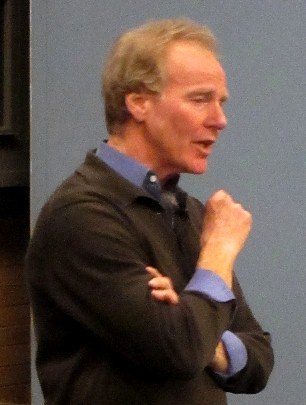 Image of Peter Senge via Wikimedia Commons
In a seperate interview with Senge, he talks about how "[w]e live in a world of increasingly complex and intractable problems," and "where understanding yourself and others is crucial to what we can accomplish." The Triple Focus provides a skill set to deal with this emerging world we face in our professional careers.
The ideas from the book also dovetail with Senge's previous work with Goleman, Leading the Necessary Revolution, particularly discussing sustainability and how sustainability is intrinsic to strategy. Moralizing about sustainability has been ineffective, but approaching it from a cost angle (i.e., energy costs,…) has proven effective. It begins with a change of awareness. Businesses are moving from non-compliance or basic compliance to a level of proactivity in line with the spirit of regulations, upon which sustainability is recognized as part of the strategy mindset, and which leads businesses to longer-term success and profits.
In short, the three foci from the book are as follows: inner, other, and outer. "Focusing on Ourselves" is the title of the chapter with the inner focus, and deals with self-awareness, which, among other things entails finding the key to one's purpose. "Turning into Other People" is the chapter on the other focus, and deals with empathy, that can lead to working well together, and having effective, connected relationships. And thirdly, "Understanding the Larger World: Systems and Systems Thinking" is the chapter on the outer focus, that explores our more interconnected world, and helps prepare one to manage for complexity. Once all three intelligences have developed, an individual or organization can expect to thrive.
We wholeheartedly agree that these habits, as well as other concepts presented regarding their work, are synonymous with the ethical systems thinking that underpins the content on our website. Moreover, they are integral habits to cultivate and bear in mind as business students, professors, researchers, practitioners, and regulators approach ethical systems design. If you are interested in learning more, you might be interested in Goleman's Collaborative for Academic, Social, and Emotional Learning, and Senge's Society for Organizational Learning.
https://www.ethicalsystems.org/wp-content/uploads/2014/09/uploads_DGoleman_0.jpg
599
411
Joshua Elle
https://ethicalsystems.org/wp-content/uploads/2020/04/ES-logo-final-white.gif
Joshua Elle
2014-09-12 16:02:13
2020-03-26 17:00:22
The Habits of a[n Ethical] Systems Thinker