Breaking the Fever: A Conversation with Wall Street Veteran and Whistleblower Desiree Fixler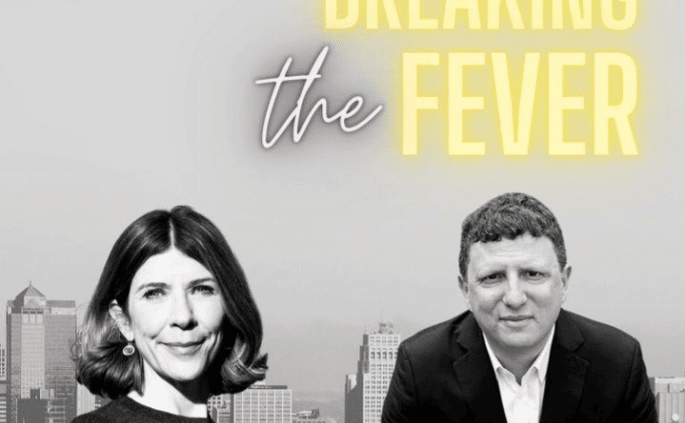 Listen to "S2-07 I A conversation with Wall Street veteran and whistleblower Desiree Fixler" on Spreaker.
In this episode of our Breaking the Fever podcast, we speak with Desiree Fixler about her time at DWS and her experience as a whistleblower, as well as the evolution of Wall Street culture over two decades, and being a woman in finance.
Desiree Fixler is recognized as an advocate for change and impact in the practice of ESG investing and sustainability. She is a frequent media commentator and works as a senior advisor to financial institutions and nonprofits on ESG matters. Desiree provides expert insight on topics including ESG investing, the prevention of greenwashing, and corporate governance best practice. Desiree has over 20 years of experience in both sustainable finance and investment banking. She was Group Sustainability Officer at DWS Group, where she was responsible for driving the firm's overall sustainability strategy in its role as a corporate and as a fiduciary. It was here that she exposed what she considered to be extensive greenwashing. She highlighted the discrepancies between the firm's public ESG claims and its internal statements and actions, and called for greater transparency and accountability in ESG investing. Previously, she has held senior roles at JP Morgan, Deutsche Bank and Zais Group., where she built and managed ESG investing and structured credit businesses, delivering overall policy and analytical frameworks, investor strategies as well as product innovation. Her track record of product innovation includes several award-winning and market transformational products. This includes the development of the JECI, the first tradeable credit index, which evolved into iTraxx and CDX indices, as well as a series of impact securitizations and ESG private debt products.
https://www.ethicalsystems.org/wp-content/uploads/2022/06/BtF-default_HERO.png
687
685
Ethical Systems
https://ethicalsystems.org/wp-content/uploads/2020/04/ES-logo-final-white.gif
Ethical Systems
2022-10-13 16:45:00
2022-11-10 17:38:07
Breaking the Fever: A Conversation with Wall Street Veteran and Whistleblower Desiree Fixler