By Design: Ethical Systems conference a great success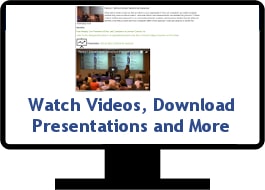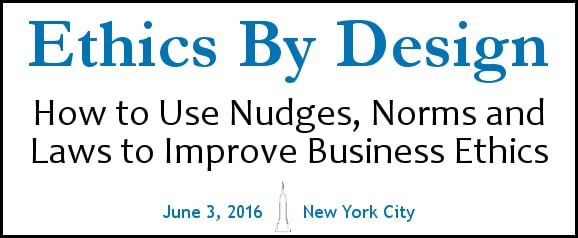 Ethical Systems, in collaboration with BSPA, held our first conference, Ethics By Design, on June 3. Thanks to the presenters and attendees, it was the behavioral science equivalent of an all-star game attended by the most passionate fans.
Close to 80 leaders from the ethics and compliance space, prominent professors from across the country and influential business leaders and thinkers came together to learn from what one participant called "a massive amount of brain power in the room." And truly, it was. From those who wrote the seminal texts on business ethics to the people in charge of designing ethics programs at top companies, the attendee mix was evenly distributed among both academics and practitioners in order to stimulate dialog, research and connections.
The agenda was designed for sessions to build on one another, allowing for an introduction of Ethical Systems as an organization and the advantages, of designing ethical systems within businesses. Thinking about personal morality and reasons we may act against our internal codes of conduct led into sessions and deep discussions around how to measure culture in companies to establish a basis for action. Strengthening internal cultures to incentivize people to speak up about wrongdoing preceded a session on using ethics as a driver of compliance.
The agenda varied from keynotes, to plenaries, lunchtime roundtable discussions, a series of seven-minute lightning round presentations and a final plenary on how goal setting at the executive level can induce misconduct. We ended the day with a closing conversation about the future of business ethics, integrating what we have learned from the event into a discussion of what challenges we can collectively address.
Quite simply, this was a very full day of learning and one in which the importance of ethics at all levels of organizational planning and culture came through clearly.
The post-event feedback has been fantastic and reaffirms for us the power of research and evidence-based learning. Many of our presenters and participants highlighted how much there was to consider, learn and apply in their own work and research, which comes back to the core of what Ethical Systems aims to achieve: to help deliver strategies and resources that enhance ethics in businesses today.
The impressive response from media also reinforces the success of Ethics By Design. Sessions have been covered in The Wall Street Journal, Forbes, and Inc. magazine, as well as a variety of influential blogs. We anticipate further coverage as well.
Ethics By Design was not intended to be a one off experience. The conference presentations and videos of each session are available on the Ethics By Design webpage and we encourage you to download, view, learn and, most importantly, enjoy. Our thanks to CEO Trust and NYU Stern for their support and assistance.
Perhaps it was appropriate that the Ethics By Design location was a classroom set up with stadium seats because the event was clearly a home run for presenters and attendees!
https://www.ethicalsystems.org/wp-content/uploads/2016/06/uploads_YouTubeComputer.jpg
190
265
Jeremy Willinger
https://ethicalsystems.org/wp-content/uploads/2020/04/ES-logo-final-white.gif
Jeremy Willinger
2016-06-16 15:31:41
2020-03-26 16:57:22
By Design: Ethical Systems conference a great success