End of Year Letter, 2018, from Jon Haidt and Azish Filabi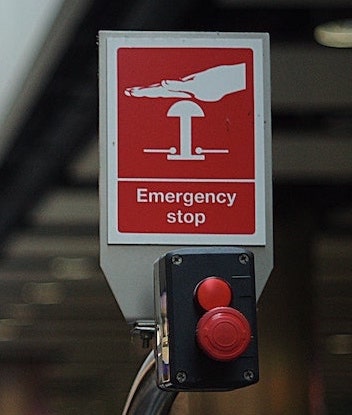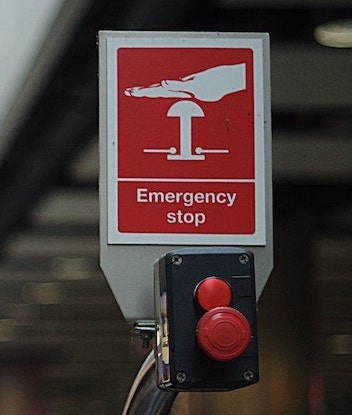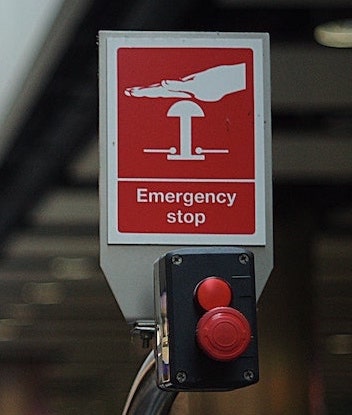 Stop the World—I Want to Get Off. The title of that 1960s musical captures a timeless sentiment, but it seems more common in recent years, and is perhaps especially on the minds of leaders of organizations and their ethics-and-compliance staff.
In this era of rising political polarization and social-media fueled speculation, small things can quickly blow up and become very big headaches. Having an ethical, high-trust culture does not guarantee that you'll avoid problems, but it can greatly reduce your risk. That's one way to look at Ethical Systems Design: as a way to increase resiliency in the face of uncertainty and rapid change.
This year, we saw some business leaders, regulators, and researchers strengthen their commitment to ethical business behavior. For example, Larry Fink, the CEO of BlackRock, kicked off the year focusing on business ethics, calling for a paradigm shift in corporate governance. In his annual letter to CEOs, Fink emphasized that "the time has come for a new model of shareholder engagement—one that strengthens and deepens communication between shareholders and the companies they own." Short-termism may finally be losing its grip on corporate behavior.
Regulators, both in the U.S. and abroad, also continue to push the frontier on ways to improve corporate culture and behavior. The emphasis in particular is on how culture can help firms look beyond cost-benefit analysis—away from minimal compliance with law—and embrace a truly ethical ethos. Sexual harassment and workplace diversity issues remain at the forefront of ethical culture. We've seen this year that corporate ethics and compliance functions often come together, across silos, to work with diversity and inclusion teams to strengthen internal speak-up cultures.
Ethical Systems has seen a year of growth and community-building
We're looking forward to 2019
Since our launch, in 2014, our mission has been to help build better societies through ethical business behavior. To tackle income inequality and rising discontent, the business community should find ways to embrace Ethical Systems Design. As we wrote in our essay on the World Economic Forum blog:
All businesses are complex organizational systems that are nested within larger systems, such as national cultures and legal and regulatory systems. This interplay of personal, organizational and regulatory systems creates a dynamic environment that must be actively managed by leaders to promote the company's long-term success… Achieving good ethics at all levels yields enormous benefits in trust, efficiency and happiness. Bringing an ethical systems lens means simultaneously considering [these] three levels of analysis…
Our second conference, Ethics by Design: managing organizations in an era of anxiety, polarization, and disruption, will take place on March 15, 2019, at NYU Stern. Researchers and practitioners will discuss individual behavior, group norms, and legal/regulatory systems, and how these relate to designing ethical systems in organizations: We'll explore, among other topics, whether the law (and defensive legal practices) can risk loss of integrity in organizations; how industry-led approaches to managing ethical culture can benefit internal business practice; how to create organizational structures and guidelines for employees to voice opinions (about the right things); and using evidence-based tools to better assess your internal reporting systems (and how such strategies themselves can introduce ethics risk). There will also be multiple talks on contemporary challenges for companies managing ethical cultures in difficult times (e.g., integrating Gen-Z, improving diversity and inclusion…).
In 2019, we'll continue developing the best assessment tools for ethical culture and behavior, including new frameworks for investors to use. (If you want us to work with you to assess your organization's culture, please send Azish Filabi an email).
May you all have a happy, healthy, prosperous—and ethical—2019.
Jonathan Haidt, Director
Azish Filabi, Executive Director
https://www.ethicalsystems.org/wp-content/uploads/2018/12/pictures_emergency-stop_HERO5.jpg
415
352
Jonathan Haidt
https://ethicalsystems.org/wp-content/uploads/2020/04/ES-logo-final-white.gif
Jonathan Haidt
2018-12-27 19:48:19
2020-03-26 16:55:41
End of Year Letter, 2018, from Jon Haidt and Azish Filabi