Featured Ethics [and Sustainability] Scholar for January: Tensie Whelan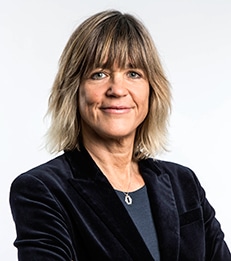 What are your main areas of research/work?
The mission of the Center for Sustainable Business is to ensure current and future business leaders develop the knowledge and skills to address environmental and social challenges, so their business can reduce risk; develop innovative services, products, and processes; and create competitive advantage; while building value for society and protecting the planet.
We offer undergrad, graduate and executive courses as well as internships and student consulting projects and host a series of panels and C-Suite talks on sustainability. We also have an ambitious research agenda aimed at tackling the barriers to more sustainable (and ethical) corporate behavior.
Why was now the right time to launch the Center for Sustainable Business here at Stern? Why was Stern the right home for this important center?
Business manages the majority of the resources on the planet. In the US, for example, business is responsible for $18 trillion of GDP and government and civil society $3 trillion. If we wish to solve the environmental and social challenges before us, we need business to play a leadership role. Stern, with its location in the world's financial center, and its award-winning faculty and students who are focused on finance, can play a unique role in addressing the structural problems of shareholder capitalism and the Center for Sustainable Business can assist the transition to a capitalism better suited to the needs of the 21st century.
The moment is right because a growing number of business leaders such as Paul Polman at Unilever, John Mackey at Whole Foods and Larry Fink at BlackRock are questioning the benefits of short-termism and are turning to their broader purpose in society. These business leaders need research, networks and employees who can help them on this journey and CSB can be a key partner.
How does your work on sustainability help companies that want to improve themselves as ethical systems? Where is the intersection between these areas?
Given the social and environmental challenges we face, we believe the 21st century corporation must embed sustainability in its core business strategy, create value for key stakeholders and society, and help to solve the challenges we have before us. We believe that this approach is both intrinsically ethical and drives more ethical behavior.
For example, a company that aims to create products and services that help meet the UN Sustainable Development Goals will be modeling positive ethical behavior for its employees while at the same time potentially developing a new market opportunity. A company that sees employees as just as important as shareholders will invest in their well-being and be more ethical in their treatment.
We also have seen that shareholder capitalism, with its focus on quarterly results and tying executive compensation to those results, can drive unsustainable and unethical behavior. The recent scandals in the automotive sector, the pharmaceutical sector, the financial sector all share a common thread: Employees were incentivized to prioritize short-term financial results over the interests of their clients, the environment, and the law.
If you could only highlight one paper or research finding (or piece of work that you've been involved with) that relates to designing sustainable business and the value therein, what would it be and why?
I recently published a paper in Harvard Business Review, "The Comprehensive Business Case for Sustainability," which tackles the still pervasive myth that corporate leaders can either be sustainable or profitable but not both. There is a wealth of research today demonstrating a compelling link between embedded sustainability and drivers of positive financial performance.
Our research shows sustainable practices reduce risk, improve operational efficiency, employee productivity and engagement and improve customer loyalty. This results in improved financial performance. A study by the University of Oxford and Arabesque, for example, reviewed the academic literature on sustainability and corporate performance and found that 90% of 200 studies analyzed conclude that good ESG standards lower the cost of capital; 88% show that good ESG practices result in better operational performance; and 80% show that stock price performance is positively correlated with good sustainability practices.
Tell us about one of your current or future projects.
In CSB's experience, there are a number of positive financial benefits of adopting sustainability into supply chain management, ranging from improved supplier stability and quality to reduced costs and increased sales, and reduced operational and reputational risk in the short and long term. However, there is currently no comprehensive methodology for monetizing the changes made. CSB proposes to address this gap, starting first with analyzing the financial implications of the potential and existing changes to the beef supply chain in Brazil to make it deforestation-free and developing a methodology for monetizing deforestation-free commitments in the supply chain that can be adopted and tested in other industries. McDonalds, which has made deforestation-free supply chain commitments, is a partner in the project.
If you could give one piece of business ethics-related advice (or something related to sustainability and the bottom line) to companies, what would it be?
Embrace stakeholder value generation rather than (solely) shareholder value generation and you will make decisions that are good for society, your employees and your company. Our research is showing that creating value for employees, suppliers, customers, shareholders and the planet is good business and more likely to create profits over the longer term. Don't fall into the short-term shareholder value creation trap!
If you could give one piece of business ethics–related / sustainability-centric advice to individuals, what would it be?
Work at a company that aligns with your values. If you work at a company that values short-term financial growth to the exclusion of all else, you will most likely find yourself making dubious decisions and over time shifting away from your basic ethics as the "this is the way we do business" mantra takes hold. You do not have to work in a social enterprise to be ethical, but look for companies that have a deeply embedded purpose beyond making money and look for ways to contribute and strengthen that purpose.
---
Featured Video:
Ideas Never Sleep // Tricks & Hacks – Make the Move Toward Sustainability
https://www.ethicalsystems.org/wp-content/uploads/2016/12/Head-shots_twhelan.jpg
261
231
Tensie Whelan
https://ethicalsystems.org/wp-content/uploads/2020/04/ES-logo-final-white.gif
Tensie Whelan
2016-12-30 18:07:07
2020-03-26 16:57:07
Featured Ethics [and Sustainability] Scholar for January: Tensie Whelan