From Academia to Wall Street: Discussing DEI at Business Schools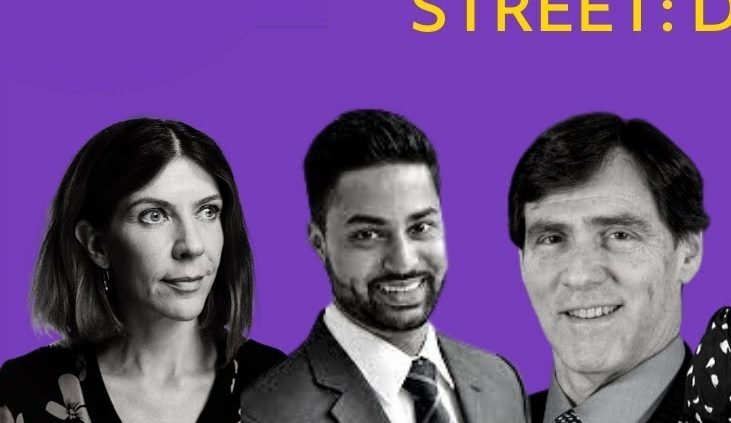 In this Heterodox Academy panel, Debi Ghate, vice president of strategy and programs at Philanthropy Roundtable, moderates a conversation with Alison Taylor, Ravi S. Kudesia, and John Hasnas.
Challenging conversations around diversity, equity, and inclusion are happening on every college and university campus this year. These conversations are also starting to occur in boardrooms, on shareholder calls, and within HR departments in corporate settings. Bridging these two worlds—academia and Wall Street—are business schools.
This expert panel discuss how business schools can benefit from the existing body of scholarship on diversity training, equip their students to have these conversations in the workplace, and stress the importance of viewpoint diversity.
This panel was co-hosted by Heterodox Academy and Philanthropy Roundtable.
Alison Taylor is Executive Director of Ethical Systems, a research collaboration housed at NYU. She is also a Senior Advisor at BSR, and an Adjunct Professor at NYU Stern School of Business, where she teaches professional responsibility and leadership.
John Hasnas is a professor of law (by courtesy) at Georgetown University Law Center, a professor of business at Georgetown's McDonough School of Business, and the executive director of the Georgetown Institute for the Study of Markets and Ethics.
Ravi S. Kudesia (PhD in Management, Washington University in St. Louis) is an Assistant Professor of Human Resource Management at the Fox School of Business, Temple University.
https://www.ethicalsystems.org/wp-content/uploads/2021/07/maxresdefault-3-1.jpg
720
731
Ethical Systems
https://ethicalsystems.org/wp-content/uploads/2020/04/ES-logo-final-white.gif
Ethical Systems
2021-07-23 17:41:44
2021-07-28 16:26:17
From Academia to Wall Street: Discussing DEI at Business Schools