Global Business Leaders Need to Push Ethiopia Toward Peace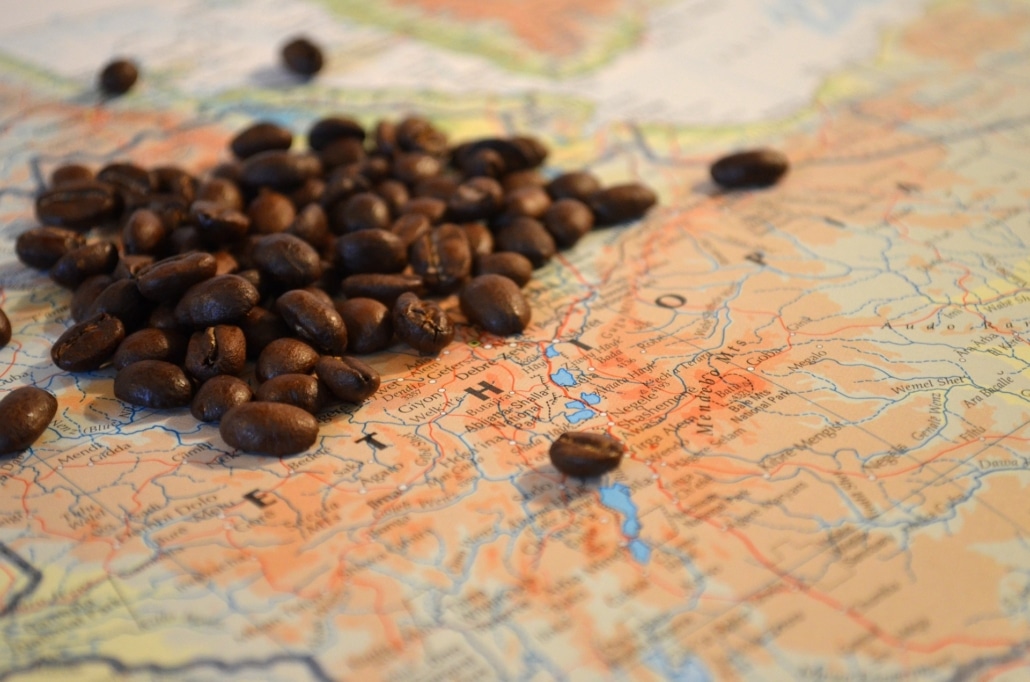 Ethiopia is a country in crisis. In the last year, the government of Prime Minister Abiy Ahmed has been locked in a violent confrontation with the Tigray People's Liberation Army (TPLF) , an armed conflict that has resulted in wholesale violations of human rights by both sides. The government has just declared a state of emergency as TPLF forces march toward the country's capital, Addis Ababa. In September, UN High Commissioner for Human Rights Michelle Bachelet condemned "mass detentions, killings, [and] systematic looting" by government forces. According to Amnesty International, Ethiopian soldiers have routinely committed rape and other forms of sexual violence against Tigrayan women. The government also has engaged in the widespread forced displacement of the civilian population, and blocked humanitarian assistance to the region, using the denial of food as a weapon of war. As Bachelet declared, "civilian suffering is widespread, and impunity is pervasive." 
Responding to these abuses, this month the Biden Administration announced that Ethiopia will lose its duty-free market status on January 1 under the US African Growth and Opportunity Act (AGOA) if it fails to take "urgent action" to address the gross human-rights violations.
Ethiopia's precarious political and economic future hangs in the balance.
The AGOA program grants eligible sub-Saharan African nations duty-free access to the US market for thousands of products. First adopted in 2001, the objective of this law is to encourage export from, and growth in, the "least developed countries" in Sub-Saharan Africa. 
Last month, U.S. Trade Representative Katherine Tai said that for the Ethiopian government to remain eligible for these trade benefits it must address what she called a "humanitarian crisis." In a recent speech at the U.S. Institute of Peace, Jeffrey Feltman, the U.S. Special Envoy for the Horn of Africa warned, "This military conflict, if it continues, will have disastrous consequences for Ethiopia's unity, territorial integrity, and stability." The now likely denial of AGOA benefits and imposition of other US sanctions underscores the fact that Ethiopia's human rights and humanitarian crisis now seriously threaten Ethiopia's economic stability and opportunities it had until recently to improve the lot of its enormous, young workforce.
When Abiy's first became prime minister in 2018, he was widely heralded for his leadership. Shortly after assuming power, he played a leading role in ending a 20-year armed conflict with neighboring Eritrea. He released thousands of Ethiopian political prisoners, pledged to conduct free and fair elections, and promised sweeping economic reforms. Primarily for his diplomacy with Eritrea, Abiy was awarded the Nobel Peace Prize in 2019.
Early on, Abiy recognized the importance of diversifying Ethiopia's economy and took steps to build a manufacturing base. With a population of 115 million people, Ethiopia is the second-largest country in Africa, and the 12th-largest in the world. Seventy percent of its people work in agriculture, producing coffee and other commodities for export. While agricultural exports generate about $1.1 billion a year, this is not a formula for economic growth because of the relatively low economic productivity of this sector. In one of its most dramatic actions in this area, Abiy's government sought to diversify the economy by investing $1.5 billion to create 13 industrial parks to manufacture apparel products for export.
But long-simmering ethnic tensions soon undermined these ambitious plans. In Tigray, Abiy deployed massive military force to combat local militias that had taken up arms to fight for autonomy from the central government. While members of these militias have committed serious abuses of their own, the government's extreme overreaction to their provocations has been deadly and devastating. Today, government forces are deliberately obstructing the delivery of outside humanitarian aid. The United Nations recently reported that a de facto blockade of aid deliveries has driven some 400,000 people to the brink of famine.
---
Subscribe to the Ethical Systems newsletter
---
The crisis in Tigray threatens the entire country's economic future. UN Secretary General Antonio Guterres estimates that the Tigray conflict has "drained over a billion dollars from the country's coffers." Ethiopia's credit rating has been slashed, making it more expensive for the country to borrow. Though several leading global apparel brands—notably PVH (Calvin Klein, Izod, Tommy Hilfiger), The Children's Place, and H&M—made commitments several years ago to do business in Ethiopia, there is no assurance that they will stay, especially if the crisis in Tigray escalates.  
A 2019 report entitled, "Made in Ethiopia: Challenges to the Garment Industry's New Frontier," published by the NYU Stern Center for Business and Human Rights, which I direct, documented operational problems that predated the current crisis. These included the country's weak infrastructure, gaps in worker training, and a range of logistical challenges. It observed presciently that ethnic tensions pose "the greatest short-term threat to Ethiopia's fragile apparel industry." And it warned that if the government failed to reduce these long-standing tensions, "the potential loss of jobs and economic activity would be devastating to the country." This is exactly what has happened.
Rather than retreating from Ethiopia, as some Western businesses will be tempted to do, this is a moment for Western business leaders with ties to Ethiopia to join forces and strongly urge Abiy's government to end the abuses and allow humanitarian access to Tigray. PVH, which has played a prominent role in Ethiopia, should lead the way. Western executives with global apparel brands also should recruit companies in other sectors, such as coffee. In the immediate term, these global companies need to commit to continuing to do business in Ethiopia. Over the longer term, they should make clear that they will stay only if the Abiy government creates a business environment that ensures peace, stability, and a commitment to the rule of law.
Instead of confronting the crisis head on, some with financial interests in Ethiopia have joined forces with the Ethiopian government's lobbyists in Washington to urge a continuation of AGOA benefits, ignoring facts on the ground. Recently Steve Lamar, the president and chief executive of the American Apparel and Footwear Association, showed a better way. In a letter to President Abiy, Lamar emphasized that "the humanitarian crisis must be solved and those who can best bring aid and relief need critical access. The ongoing violence and strife need to be replaced by a ceasefire and talks from all sides that can lay the basis for a lasting peace." 
Unfortunately, too few other business leaders are following his lead. As the Ethiopian crisis escalates rapidly, this is a vital time for corporate leaders with ties to the government to stand up collectively and publicly for human rights. Ethiopia's precarious political and economic future hangs in the balance.
Michael Posner is the Jerome Kohlberg professor of ethics and finance at NYU Stern School of Business and director of the Center for Business and Human Rights. Follow him on Twitter @mikehposner.
Reprinted with permission from Forbes.
https://www.ethicalsystems.org/wp-content/uploads/2021/11/coffee-ga4ee56669_1920.jpg
1271
1920
Michael Posner
https://ethicalsystems.org/wp-content/uploads/2020/04/ES-logo-final-white.gif
Michael Posner
2021-11-30 18:39:32
2021-11-30 18:39:34
Global Business Leaders Need to Push Ethiopia Toward Peace