Putin's Invasion of Ukraine Offers a Moment for the U.S. to Rebuild Bipartisanship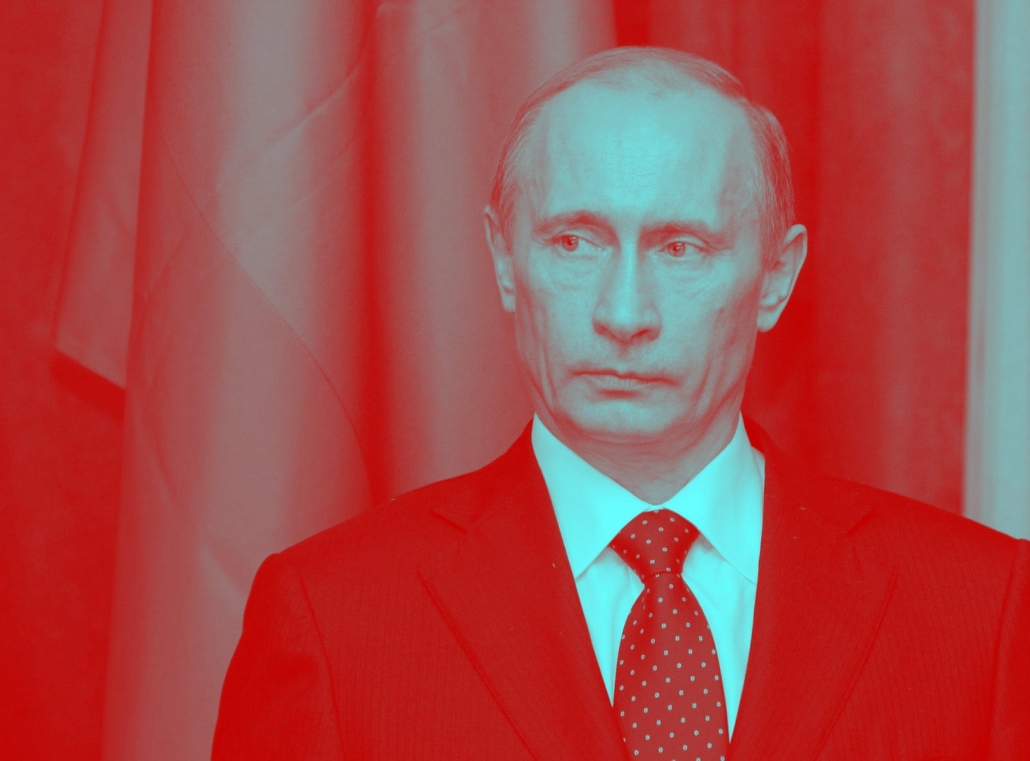 Thirty-five years ago, when Ronald Reagan stood at the Brandenburg Gate in Berlin and urged Soviet leader Mikhail Gorbachev to "tear down this wall," Americans across the political spectrum stood behind their president. Reagan articulated a long-standing bipartisan commitment to human rights and democracy: "We believe that freedom and security go together," he said, "that the advance of human liberty can only strengthen the cause of world peace." Last week, as Russian tanks rolled into Ukraine, President Joseph Biden has faced a very different political reality in the United States, one where partisan hatred has replaced a sense of national interest and identity. 
As Biden seeks to rally opposition to Vladimir Putin's stunning repudiation of the post-World War Two international order, he has faced an onslaught of attacks from the Trump wing of the Republican Party. After Biden announced an initial round of sanctions against Russia, House Republicans issued a tweet saying, "This is what weakness on the world stage looks like," with an image of the president walking away from a lectern after finishing his remarks to journalists. This response flies in the face of a venerable tradition of political opponents refraining from undermining a president during moments of international crisis that affect core national security interests. 
The urgency of this moment should compel us as a nation to find common cause.
Even more stunning were Donald Trump's comments, reflecting his unflagging admiration for Putin and his autocratic ways. In a radio interview, Trump characterized Putin's strategy to invade Ukraine as "genius." Speaking at a fundraiser in Florida, Trump praised Putin as "pretty smart" and noted approvingly that the Russian autocrat is "taking over a country—really a vast, vast location, a great piece of land with a lot of people—and just walking right in."
Initially, Trump's former Secretary of State Mike Pompeo fell in line behind his former boss, praising Putin as an "an elegantly sophisticated counterpart" who is "very shrewd." As the Russians crossed Ukraine's border, Pompeo hastened to walk back his remarks, calling Putin "evil."
Trump's undermining of U.S. values was reinforced by Fox News host Tucker Carlson, who questioned why Americans should be supporting Ukraine at all. He dismissed the former Soviet Republic, now a Western-oriented democratic country, as "a pure client state of the United States State Department." Before the invasion, Carlson voiced sympathy for Putin by comparing him favorably to the Fox News commentator's domestic critics: "Has Putin ever called me a racist?" he asked. "Is he trying to snuff out Christianity?"
---
Subscribe to the Ethical Systems newsletter
---
Carlson sought to downplay the significance of the Russian-Ukrainian conflict, calling it a "border dispute." He blasted the mainstream media for creating an environment where, in his words, "anything less than hating Putin is treason." He blamed Democratic politicians for conditioning Americans "to hate Putin," in essence urging his viewers to adopt a more charitable view of the Russian dictator. When Michael Turner, a Republican congressman from Ohio, appeared on Carlson's show and challenged the host about his pro-Putin sentiments, Carlson shot back: "Why would we take Ukraine's side and not Russia's side?" Not surprisingly, Carlson's commentary has been disseminated widely on Russian social media, and the Russian government's English-language propaganda arm, RT, posted an article titled "Tucker Carlson wonders why U.S. elites hate Putin." As Russian tanks rolled towards Kyiv, Carlson finally felt compelled to backtrack, saying that despite his previous comments, he does not support Putin and blames him "for what we are seeing tonight in Ukraine."
Others at Fox followed suit. Laura Ingraham mocked the Biden administration's "weakness and incompetence" and ridiculed Ukrainian President Volodymyr Zelensky's efforts to resist Russian aggression as a "pathetic display."
The ultra-partisan response of Donald Trump and his political allies to Russia's invasion of Ukraine raises the important question of whether Americans can still come together to reclaim a shared commitment to democratic values and leadership in upholding the post-World War II global order. In 1945, the U.S. led an unprecedented collaborative effort to create a viable United Nations, an organization whose charter was shaped by three core commitments: preventing armed conflicts, promoting economic development, and protecting human rights. Putin's invasion of Ukraine is the most blatant threat to those shared international commitments in the last 75 years. The urgency of this moment should compel us as a nation, Republicans and Democrats, to find common cause in support of global security, democracy and human rights.
Michael Posner is the Jerome Kohlberg professor of ethics and finance at NYU Stern School of Business and director of the Center for Business and Human Rights. Follow him on Twitter @mikehposner.
Lead image: Antonio Marín Segovia / Flickr
Reprinted with permission from Forbes.
https://ethicalsystems.org/wp-content/uploads/2020/04/ES-logo-final-white.gif
0
0
Michael Posner
https://ethicalsystems.org/wp-content/uploads/2020/04/ES-logo-final-white.gif
Michael Posner
2022-03-02 07:19:00
2022-02-28 19:51:09
Putin's Invasion of Ukraine Offers a Moment for the U.S. to Rebuild Bipartisanship