SCHOLAR SPOTLIGHT: Dolly Chugh discusses her new book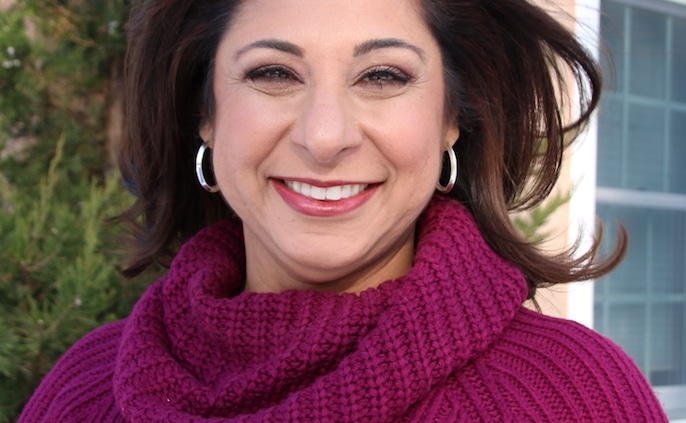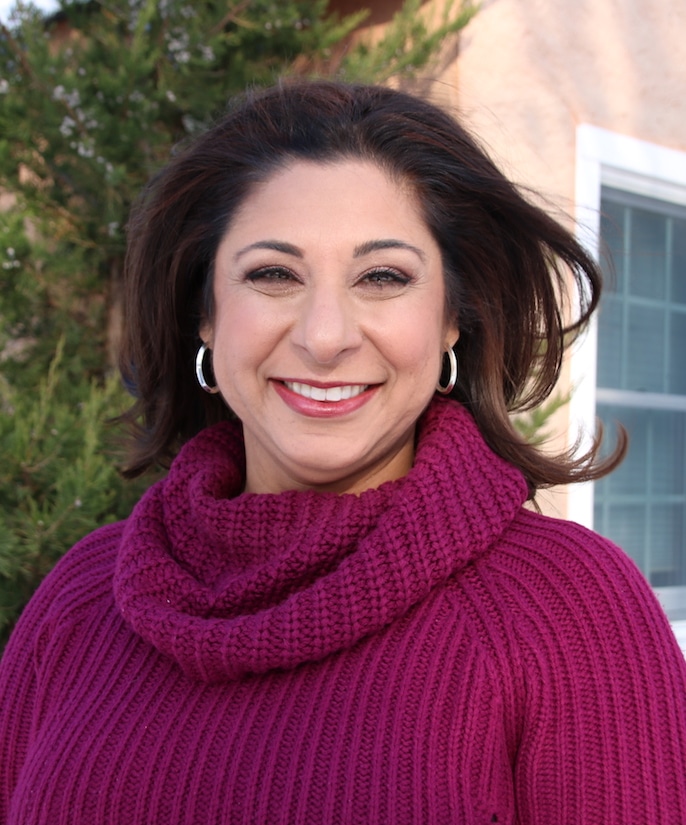 Dolly Chugh, an associate professor of management and organizations at the Stern School of Business at New York University and Ethical Systems collaborator, recently published a new book "How Good People Fight Bias: The Person You Mean to Be (320 pp. HarperBusiness. $27.99)."
The book, the first for the social psychologist, serves as a guide to how people can tackle issues including sexism, racism, inequality, and injustice based off her research on unconscious bias across disciplines. Her research found that most people are so fixated on appearing like good people that we are defensive or aggressive when we are criticized when we don't hit the mark. Such thinking can also be a roadblock to us changing.
Since its release in September, Chugh has been interviewed by media including Bloomberg and WGBH. Chugh was also part of the Oct. 3 TED@BCG talks at the Princess of Wales Theater in Toronto where she discussed her research on the book. The bottom line: Let's stop trying to be good. "What if I told you that our attachment to being 'good people' is getting in the way of being better people?" Chugh asked.
Ethical Systems' recently caught up with Chugh to discuss the genesis of the book and a few of her surprise discoveries.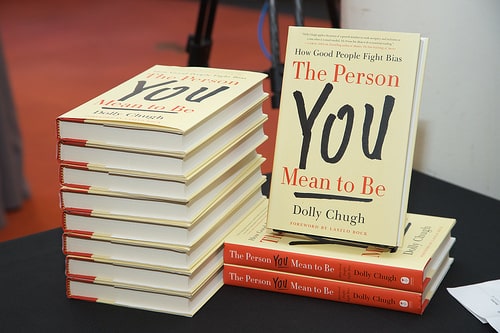 Q: What inspired you to write this book? Why this area of research?
A: This book opens at a Black Lives Matter protest at the Times Square Toys "R" Us store during December 2014. I was lying on the ground as part of the "die-in" in the toy gun section to protest the shooting of 12-year-old Tamir Rice. As I listened to Silent Night playing over the intercom, I felt conflicted. I believed deeply in the purpose and the necessity of this protest. And yet, as someone who avoids conflict and controversy, I wondered if there were additional methods of fighting bias for semi-bold people like me, other ways for us to do our part. As a social scientist, I looked to the research and found many tools available to us for use in our workplaces, communities, and families. This book is that toolkit.
Q: How did you conduct the research and over what period of time?
A: I've been conducting academic research in this area since 2001, mostly in the form of running experiments with collaborators using theories and methods from social psychology. But the book goes well beyond my own research, including research from other social scientists. (It also includes research from the) more than 40 interviews I did with "everyday" folks from multiple walks of life as well as famous people like bestselling author Jodi Picoult and Hamilton director Thomas Kail. That book-related research spanned about two years.
Q: What are some things that surprised you about the research findings?
A: When I submitted my book proposal to HarperCollins and other publishers, the word "systemic" was nowhere in the document. I am trained as a social psychologist and we tend to think of the world through the lens of individual people and small groups, not large systems and structures. But, through the interviews, it became clear I was really missing something by not exploring the systemic perspective and its relationship to our unconscious biases. I turned to the work of sociologists, economists, political scientists, historians, and others to broaden my understanding. These insights reshaped my thinking so much that I ended up going back to HarperCollins and proposing we add a whole chapter on the topic. Thankfully, they were persuaded, and I think the end result is one of the most important chapters in the book. It's also been the chapter that I have gotten the most feedback on – it activates all sorts of reflection and learning for readers, just as it did for me.
Q: What are some key takeaways that you hope people get from the book?
A: Many of us want to feel like (and be seen as) good people, but ironically this makes it harder for us to become better people. Let's be "good-ish" people instead – people who notice, own, learn from, and address our own biases.
Q: Is it enough to be a "goodish" person?
A: Being a good-ish person means setting a higher standard for ourselves than being a good person. We take responsibility for our mistakes, and that's always a better path than dismissing or denying them. The world is constantly changing and we don't assume, for instance, we will know how to keep up with technology without effort. The same is true here. One of the other distinctions I make in the book is between believer and builder. Believers embrace the values of diversity and inclusion. But believing is not enough, nor does it mean we have the skills and tools to translate our beliefs into action. To actually build more diverse and inclusive cultures in which we can challenge others and ourselves to grow, we need to move from believer to builder.
Q: How can companies adopt aspects of the research and findings into their company culture or in in-house trainings?
A: My collaborator, Jeana Marinelli, and I have developed excellent workshops and one-on-one coaching models based on my book. Jeana was my first choice to help bring the book to life in the form of coaching and leadership development so this has been a thrill to see in a workshop format. This book was really written for individuals to begin with themselves, so that is the first step for senior leaders, human resources professionals, diversity and inclusion heads, and others who want to bring this work in-house. Begin with yourself and make your learning visible to others by talking about it openly. No one else will be vulnerable unless you are.
Q: What are you hoping people get out of the book?
A: Stories which inspire them and science that informs them. Plenty to reflect on, but even more to act on. A `how-to' on moving from being "believers" in diversity and inclusion, to being "builders" of a more diverse and inclusive world. A feeling that they have just had an honest and vulnerable conversation with me.
Q: What are some other projects that you have in the pipeline?
A: As always, I continue to teach and mentor MBA students at the NYU Stern School of Business. I also offer support to my former students from the NYU Prison Education Program and continue to run a book club there. I have ongoing research with collaborators Modupe Akinola, Mary Kern, Katherine Milkman, Taylor Phillips, and Aneeta Rattan. The theme of most of that work centers on the psychology of good people. I also hope to start working on my second book soon … no spoilers yet, though.
If you have a suggestion or nomination for "Scholar Spotlight" please e-mail amy@ethicalsystems.org
https://www.ethicalsystems.org/wp-content/uploads/2018/10/Head-shots_Dolly-Chugh.jpg
825
686
Amy Wu
https://ethicalsystems.org/wp-content/uploads/2020/04/ES-logo-final-white.gif
Amy Wu
2018-10-30 18:37:10
2020-03-26 16:55:41
SCHOLAR SPOTLIGHT: Dolly Chugh discusses her new book