The Problem with Risk Assessments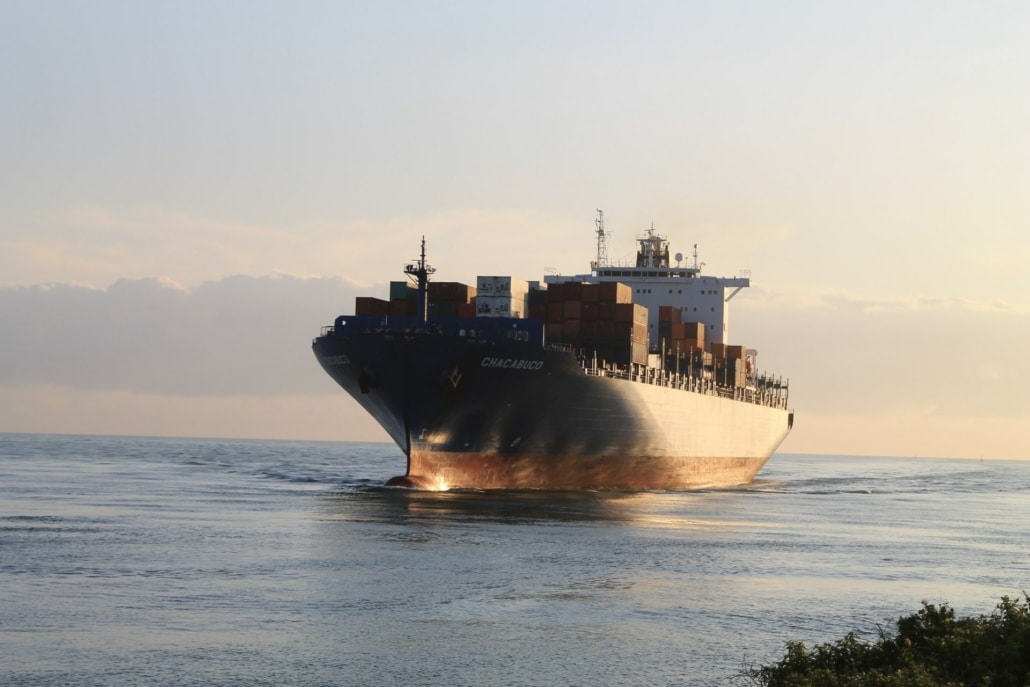 Five years ago, two safety inspectors boarded a ship docked for repairs in Shanghai. It had been shuttling between ports in Taiwan, Korea, Vietnam, Singapore, and Malaysia. The inspectors wanted to check on the anti-heeling tanks in the engine space. The chief officer asked the deck cadet, a young Filipino seafarer named John Soria, who had been onboard for four months, to bring rust-solvent chemicals to the tank. He was to hand them to one of the two able-bodied seamen on the ship working inside.
Although John had never been inside such an enclosed space on the ship, he could not muster the courage to refuse the chief officer, who he knew didn't sympathize with his situation: John had wanted nothing to do with seafaring. This was the profession of his father, who left the family for another woman and forced John, an aspiring lawyer and the eldest of his three siblings, to take up seafaring to care for them and their mom. He took the chemicals and, with a headlight on his helmet, entered the tank space. He's lucky to have left it.
He continues to believe in what I would call the fallacy of "risk assessments" 
The site of a dark, claustrophobic steel tank filled with dirt and muck took him by surprise. "I was amazed," he told me, when I interviewed him recently for the Embracing Differences podcast, which explores safety and risk-assessment ideas on a human-level. "At first I thought to myself, 'Oh, this is what it looks like.'" He had only been exposed to a space like this before in computer-based training. Descending the vertical ladder inside the tank, his foot landed on a lump of mud. In the dark, he confused that lump for a solid tank surface and plummeted almost 30 feet, landing on solid steel. "I could only see darkness," he said. "I could just feel my feet, wet and cold." He remembers people above screaming, crying his name, along with static on his radio. When he opened his eyes, he could see the beam of a flashlight. "The third mate was rushing down to get me."
John almost died that day, almost five years ago now, doing a job he had never imagined for himself, working 15 hours a day, sometimes without break, in a physically challenging environment that became socially isolating and mentally exhausting. (When in port, he said, he was not even allowed a quick visit to the seaman's club to make a phone call to his mom.) When I heard about John's story, it immediately resonated with me. During my own career at sea, I experienced a traumatizing near collision. But later, after I was able to process and reflect on the experience, it became a turning point in my life. A decade later, when I took up a PhD in maritime social sciences at Cardiff University, it became obvious to me how harrowing experiences can be told in so many different ways. Since then, I have taken up a passion for telling stories. I've found it to be a powerful way to promote learning and influence change.
Which is why I wanted to invite John on my podcast to understand what happened to him and how he makes sense of it. I consider this part of my work for Novellus Solutions, an organization I founded with the aim of improving the way businesses approach risk and safety. We are a small team with world-class expertise in human factors and safety management systems. I wanted to explore, through John's personal story, how the risk-and-safety community situates meaning in suffering, and what we can learn from those experiences.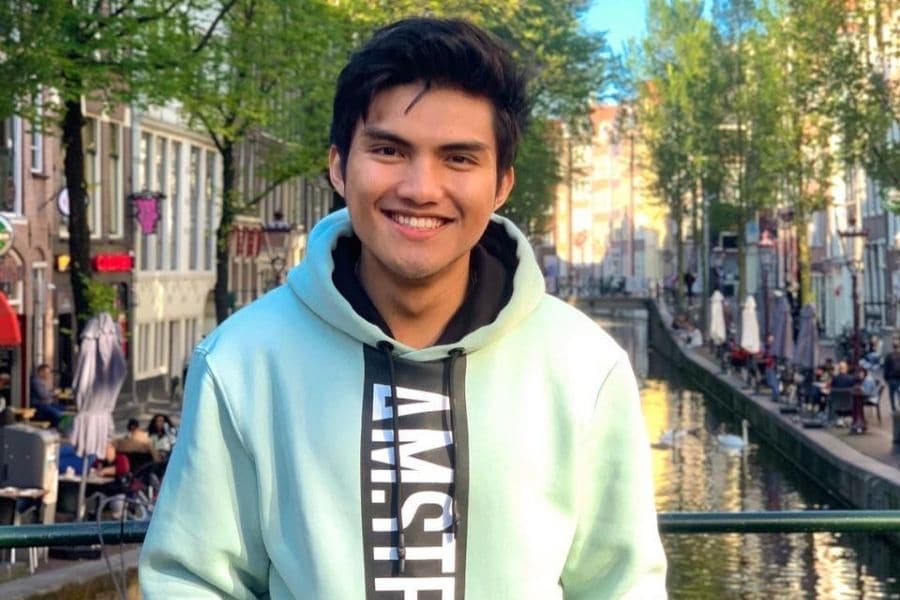 On the day of the accident, John recalled one of his mates whispering into his ear to wear the chin strap on his helmet. He hadn't been using it because of the warm weather in the South China Sea. John credits that chin strap (and his mate's reminder) for saving his life. The rescue operation took four hours. A couple of shipmates came down the ladder to carry him up from the awkward tank space to the jetty, where an ambulance was waiting to escort him screaming and crying in pain, from the broken bones in his right leg, to the hospital.
The doctor examined his wounds and decided that his right leg needed to be amputated. He broke down into tears and pleaded to the ship's agent if the medical team would reconsider their decision. The Chinese ship agent went back to the doctors, and he somehow convinced the doctors that they "at least give it a try." The doctors agreed, but since it was national holidays in China, John was kept on wait for another eight days before someone would attend to his medical emergency. "Those were really hellish days for me," he said. The surgery went well, and John was thrilled to be given clearance to fly back home to his family.
I was curious to hear if his near-death experience led to any significant changes around safety and risk assessment aboard his ships. He told me how, before his fall, he wasn't prepared at all for what to expect, or how to be cautious going into the tank space. "Risk assessment was really not done during that time," he said. "The hazards, the potential threats, were not known." And the other crew members weren't ready to respond if anyone got harmed, so when John fell, they panicked. John said a lot of people would just take the idea of "Safety First" for granted.
Now things are different. "If there is a certain job order that is really, really critical," John said, "senior officers have a meeting about it, to make sure that everybody involved in that job order knows what they have to do." The risk assessment includes a checklist. "We would need to know every item on the checklist," John said. And of course, there's forms to sign, to make it official. "That's how we do it now."
When I reflect on my conversation with John, it strikes me how comfortable he felt sharing his story even though this was only our second meeting. It felt like we bonded a bit as we spoke, despite being 7,000 miles apart from each other. I didn't come to the conversation interested in the sequence of events that led to the accident. I wanted to learn about him as a person. His story—the vulnerable circumstance he had to face—helps me empathize with him, and no matter how much I might detect some carelessness in his accident. Deep down I start to search for patterns that would help me understand and learn from him. All learning takes place within the space of a relationship.
---
Subscribe to the Ethical Systems newsletter
---
When we commit to learning, suspend our agendas, surrender control, listen to understand, and treat people as human beings with dignity and respect, we make a connection that goes far beyond the transaction of interrogating what went wrong. We grasp the morality of those who we are investigating or auditing. And they can, in turn, reciprocate, by giving us access to some of their innermost thoughts and feelings, from which many of our decisions spring. We can perhaps get a glimpse of what it means to be a young Filipino seafarer compared to an Indian or a British seafarer. It is through this open-minded approach that we can access the rich social and cultural context of the accident we are investigating. In this way, safety training and risk assessment can be about more than discipline, punishment, and dehumanizing people; they can be an opportunity to listen, learn, build trust, collaborate, and influence practices that can help us achieve meaningful change.
And speaking of change, I was left thinking there could be more of it on the ships John works. While all the work happens on deck, in tanks, on the shipside, and in pump rooms, the risk-assessment meetings, as John said, take place in the office space. So it becomes a ritual that must be undertaken in a formal sense. You get the sense that this is not a meeting of the minds. There is no mention of conversation, exchange, dissent, questions, briefings, reviews, learning, listening. Instead, the risk assessment is a ritual of power and control, the purpose of which is to allocate jobs, tell people what they should do, and perhaps belittle them. And then there is the signing of a form to complete the ritual. Is this really different, I wonder, from the day when John almost died? What has truly improved since? What about the design of the space, and the paradox of safety inspections that create a situation like this in the first instance?
I was surprised that the thought about enclosed spaces so unfit for a human being to enter, let alone stay inside and work in for an extended period, never occurred to John, at least in our conversation. Caught up in a foreign land where the doctors came close to amputating his leg, and where the hospital staff would leave a patient with a broken leg on his own for weeks to survive on painkillers because it's national holidays, he continues to believe in what I would call the fallacy of "risk assessments"—at least as they are currently performed.
John's story reminds us how important it is to treat people with respect and connect with them if we really want to understand their decisions and actions. In almost all cases, open-ended prompts at the start of a conversation, such as "Tell me about yourself" or "Where would you like us to start?" signal that we are interested in the person, and we are ready to surrender control. It sounds simple, but unless we practice the ethics of care it is almost impossible to internalize such techniques. Such open questions also require skilled facilitators who are sensitive to language and non-verbal communication and know how to practice uninterrupted and non-judgmental listening.
What's more, like most rituals in health and safety, this story shows us that risk assessments have become meaningless and misaligned with their purpose. So why not make the ritual purposeful? Encouraging informal conversations, inviting dissent, and even making use of whiteboards or blank paper sheets will bring so much more clarity and creativity in risk and safety meetings. If you are worried that this may not meet the legislative requirements, let me tell you that the lawyers don't care about how many documents you compile to prove risk and safety. The law cares only how documentation is implemented and interpreted, which makes reflective conversations and whiteboard thinking more effective for its purpose. Whiteboards will make your assumptions explicit whereas structured checklists will lead to a culture of secrecy.
Nippin Anand is the founder of Novellus Solutions, a niche consultancy in risk and safety management, aimed at helping organizations create a culture of learning and listening.  Nippin is based in United Kingdom. He is a former master mariner with a master's degree in economics, a PhD in Social Sciences and Anthropology, and a desire for life-long learning. After a near collision at sea, he took up a passion for investigating accidents and helping leaders understand the importance of perspective in human failures. As a former subject-matter expert at DNV, Nippin also developed an interest in making compliance meaningful for achieving business goals. He is the host of the podcast Embracing Differences, blogs regularly, and is recognized both in the research community and across safety critical industries for his ability to make research accessible to businesses.
https://www.ethicalsystems.org/wp-content/uploads/2022/01/freighter-315201-min.jpg
1280
1920
Nippin Anand
https://ethicalsystems.org/wp-content/uploads/2020/04/ES-logo-final-white.gif
Nippin Anand
2022-01-31 19:26:01
2022-01-31 19:26:03
The Problem with Risk Assessments