The U.S. Should Speed Solar Production That Doesn't Depend on China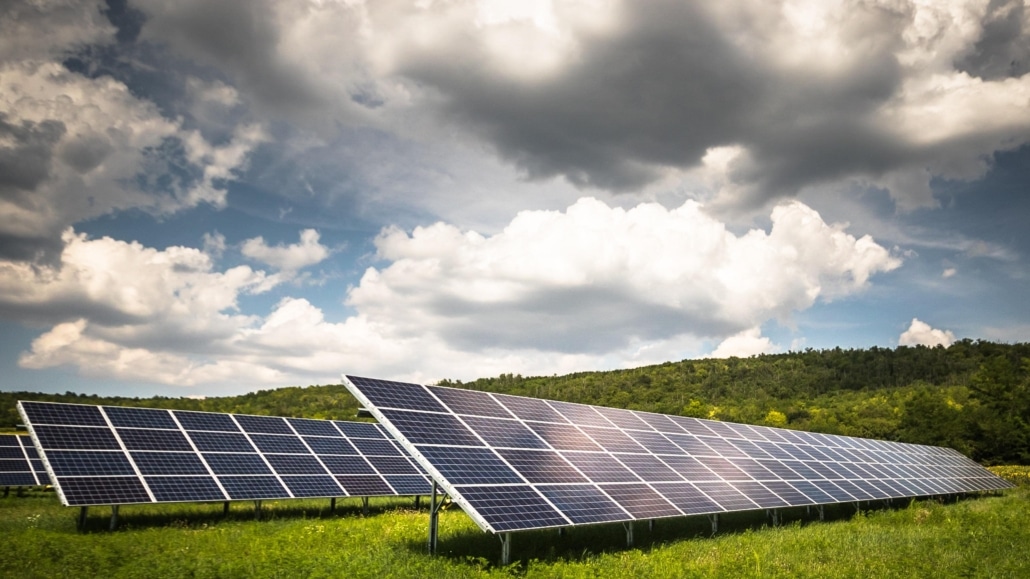 COP 27, the global climate conference, wrapped up in Egypt without any major breakthroughs, but it yielded a clear picture of how far rich industrial countries like the United States are from meeting their own climate promises. Consider solar energy.
Solar is the fastest growing source of electricity in the U.S., but it accounts for only 4 percent of the country's power generation. The Department of Energy forecasts that solar would need to grow to at least 37 percent of the U.S. power mix by 2035 to hit the Biden administration's clean-energy targets. This would require much greater manufacturing capacity, fueled in part by government subsidies, which eventually would help drive down factory costs. Biden's recently adopted Inflation Reduction Act will provide $368 billion to support climate initiatives, including some aimed at creating a more muscular solar sector. Already, American solar jobs have increased 167 percent over the past decade, which is five times faster than the overall job-growth rate in the U.S. To meet the need, the sector needs to grow even faster. But government officials and industry executives seeking acceleration are running into an obstacle caused by China's poor human rights record in Xinjiang.
The Uyghur Forced Labor Prevention Act sets a standard that is virtually impossible to meet.
China currently owns the solar panel industry. Chinese production costs are so low that the average cost of panels has dropped nearly 70 percent since 2014. According to the Paris-based International Energy Agency, China has invested more than $40 billion in its solar supply chain in the seven years through 2021. A recent analysis in The Wall Street Journal concluded that "in recent years, China has spent almost 10 times as much on solar manufacturing as the US and Europe combined."
American companies are trying to catch up but have a long way to go. First Solar, which is the largest solar-panel manufacturer in the U.S., has promised to spend up to $1.2 billion to increase its U.S. manufacturing capacity by 75 percent. Another major player, the South Korean conglomerate Hanwha Group, also has committed to investing billion more to build its solar supply chain in the U.S. But none of these commitments will be sufficient until the U.S. develops the capacity, independent of China, to mine silicon, and to undertake a chemical purification process where the silicon is melted at very high temperatures to form polysilicon ingots and wafers. To produce solar modules, polysilicon is melted at high temperatures to form ingots, which are then sliced into wafers and processed into solar cells and solar modules. These solar cells capture the power of sunlight and convert it into electrical energy. Today, not a single U.S. company has the capacity to manufacture the ingots and wafers for solar panels.
A small number of American firms are involved in later-stage assembly of solar panels, and the government has tried to protect them with tariffs. The Journal estimates that under the Inflation Reduction Act, each of these companies could earn about $174 million in annual tax credits, but that is not enough. While the credits would help to make the price of domestic manufacturing more competitive, solar independence needs to start with silicon mining and construction of facilities outside of China to transform polysilicon into ingots and wafers.
The challenge is further complicated and made more urgent because most Chinese silicon comes from Xinjiang province and is transformed into polysilicon in that region. Human rights abuses in Xinjiang are among the most widespread and serious in the world. Forced labor is common and well-documented.
More than one million Uyghurs, the ethnic and religious minority living in Xinjiang, are being detained in prisons or "re-education" camps. In February 2021, the Biden administration reaffirmed the finding of the Trump administration that the Chinese government's treatment of the Uyghurs constitutes genocide. A report from the investment firm Eventide provides evidence of significant forced labor in silicon mining, as well as in the production of polysilicon in Xinjiang.
The U.S. State Department's Xinjiang Supply Chain Business Advisory concluded that the pervasiveness of forced labor in Xinjiang and the co-mingling of solar-grade polysilicon supplies by downstream manufacturers raises concerns about the entire solar supply chain. The U.S. Commerce Department has added a number of Chinese companies to its "Entity List," limiting their economic contacts with US firms, based on findings that they are relying on forced labor in Xinjiang.
In June, these human rights concerns were codified into U.S. law when the Uyghur Forced Labor Prevention Act went into effect. It was adopted by the House of Representatives last December, 406-3, and by a unanimous Senate. It bars the import of any products from Xinjiang unless companies can prove that the products they are exporting from China were not produced by forced labor. This standard is virtually impossible to meet because forced labor is so widespread and because the Chinese government will not allow any independent auditors to visit the region.
The U.S. government needs to pursue the development of alternative sources of silicon and polysilicon and new production capacity in the U.S. and in other parts of Asia. The U.S. is already among the top five producers of raw silicon. Building an integrated solar panel industry using silicon mined in the U.S. or in other countries outside of China must be prioritized and incentivized.
Given the urgency of this objective, the U.S. government should explore every avenue it can to develop a sustainable solar panel production system. Funds now available through the Inflation Reduction Act will help fund these new investments. As one aspect, the government should explore whether the Defense Production Act also could be used to support and incentivize investments not only in the final stage production of solar panels but most importantly, in the production of upstream components—such as ingots and wafers—in the U.S. Currently, China produces approximately 98 percent of the world's solar ingots and wafers; even panels produced in other countries rely on these Chinese inputs. This Chinese "chokehold" on the solar supply chain makes it tough to compete with Chinese producers. Because of the serious human rights violations in Xinjiang, it is even more imperative to develop production capacity elsewhere.
Given the concerns about human rights in China that cut across the political spectrum, this should be an area where bipartisan action is possible. With the midterm elections behind us, this is a moment for the Biden administration and Congress to develop a three-year plan aimed at insuring independence in all aspects of solar energy production. This makes sense both from an energy policy perspective, and to ensure that companies engaged in solar production can comply with U.S. law.
Michael Posner is the Jerome Kohlberg professor of ethics and finance at NYU Stern School of Business and director of the Center for Business and Human Rights. Follow him on Twitter @mikehposner.
Reprinted with permission from Forbes.
https://www.ethicalsystems.org/wp-content/uploads/2022/12/solar-panel-5542443-min-scaled.jpg
1440
2560
Michael Posner
https://ethicalsystems.org/wp-content/uploads/2020/04/ES-logo-final-white.gif
Michael Posner
2022-11-25 19:22:00
2022-12-08 17:15:34
The U.S. Should Speed Solar Production That Doesn't Depend on China