The Real Test for McKinsey After Rejecting CEO Kevin Sneader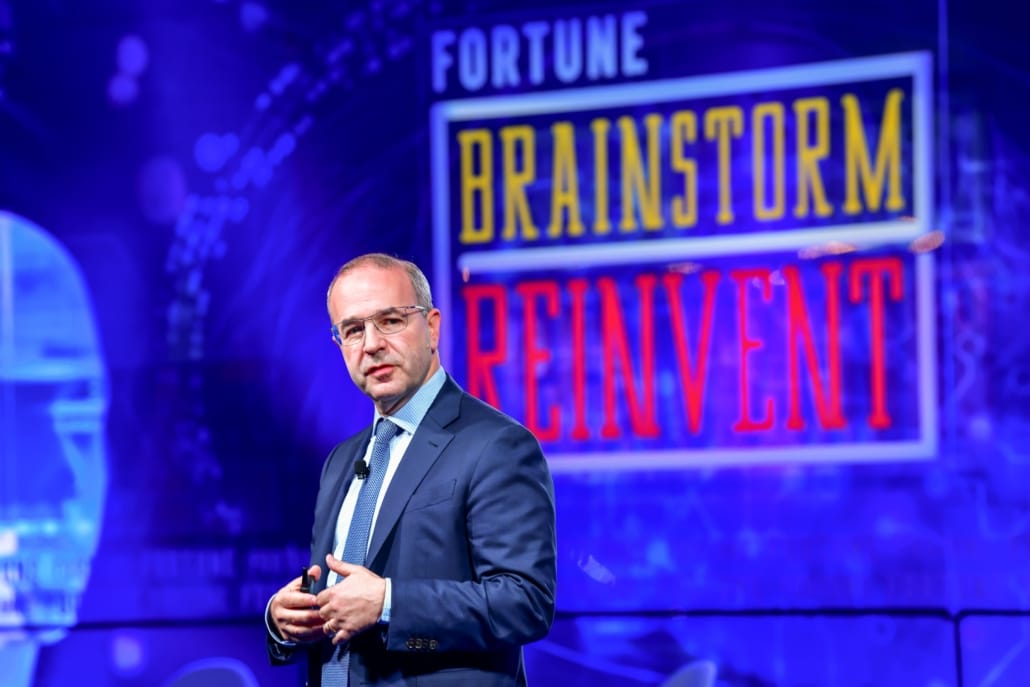 Last month, McKinsey's 650 global partners turned down CEO Kevin Sneader's bid for a second three-year term at the helm. The rejection marked the first time in 40 years the storied consulting firm has opted not to offer its leader a second term. The vote came as McKinsey struggles to reconcile its lucrative business model with a series of ethical lapses that have been widely reported in the press, litigated in the courts, and questioned by some of the firm's next generation of leaders.
During Sneader's tenure, McKinsey has faced major corruption scandals in South Africa; criticism over contracts with current or former authoritarian governments in China, Turkey, Saudi Arabia, and Ukraine; and lawsuits challenging the firm's role in encouraging client Perdue Pharma to aggressively promote OxyContin, thereby fueling the opioid crisis.
Sneader's defeat seems linked, at least in part, to McKinsey's $574 million settlement last month of lawsuits relating to Perdue that were filed by the attorneys general of 49 states—all except Nevada. The suits alleged that McKinsey urged Perdue's directors to "turbocharge the sales engine" for OxyContin, an addictive opioid painkiller overprescribed by many physicians. According to these suits, McKinsey counseled Perdue to focus its marketing efforts on doctors who already were prescribing large doses of opioids to vulnerable patients. McKinsey consultants urged the manufacturer to characterize these drugs as giving "the best possible chance to live a full and active life."
It is unrealistic to think that McKinsey will leave China.
In a letter to the firm's employees after the settlement was announced, Sneader explained that McKinsey decided to resolve these cases to avoid lengthy, expensive litigation. He said that McKinsey fell short of its standards and "did not adequately acknowledge the epidemic unfolding in our communities or the terrible impact of opioid misuse and addiction, and for that I am deeply sorry." Some of the firm's senior partners, especially those outside the United States, reportedly thought that his acknowledgement went too far, and they were upset about the size of the settlement. They registered their disapproval by refusing to give Sneader a second term.
Almost from the day he became CEO, Sneader was beset by high-profile global scandals and ethical challenges. In South Africa, for example, McKinsey's work with Eskom, the state power monopoly, was linked in the media to the Gupta family, who were accused of using their influence with former President Jacob Zuma to fraudulently win major public contracts. McKinsey denies that it ever served the Gupta family or companies linked to them. Nonetheless, McKinsey returned more than $60 million in fees to South Africa for the firm's role in the scandal, which also implicated several of its competitors, including KPMG and Bain.
These cases were settled in 2018, as were related corruption cases involving Transnet and South African Airways for which McKinsey also apologized and paid back its fees. Sneader flew to South Africa to apologize for McKinsey's involvement, publicly acknowledging, "Our governance processes failed…We came across as arrogant or unaccountable."
Under Sneader's leadership, McKinsey has repeatedly faced public opprobrium because of its ties to authoritarian governments. Recent events relating to Saudi Arabia and China underscore the pitfalls in these relationships. McKinsey has long-standing and significant business interests in Saudi Arabia, where it has been involved in more than 600 projects over the last decade, many with the Saudi royal family and government.
Several years ago, the firm produced an internal report that apparently was shared with the government, tracking critics who expressed negative views of the kingdom on Twitter. At least one of those critics was arrested. Another, now living in Canada, has sued McKinsey in connection with this report, alleging that Saudi authorities have "imprisoned and tortured" his family, friends, and associates. When the details of this exercise were reported in The New York Times, McKinsey said the firm was "horrified by the possibility, however remote" that its report could have been used to target dissenters.
In 2018, just two weeks after the journalist Jamal Khashoggi, a resident in the U.S., was assassinated in the Saudi consulate in Istanbul, McKinsey participated in an investment conference in Riyadh. It was sponsored by the Saudi government and dubbed "Davos in the Desert." Even as many other firms withdrew, McKinsey went ahead and participated in the gathering, undoubtedly because of its considerable business relationships with the Saudi royal family.
Last month, these relationships became even more complicated as the Biden Administration released an intelligence report that directly links Saudi Crown Prince Mohammed bin Salman, the country's de facto leader, to Khashoggi's murder. McKinsey now needs to seriously consider ending its business relationships with the Saudi government and the crown prince in particular.
---
Subscribe to the Ethical Systems newsletter
---
In China, McKinsey has provided services to 22 of the 100 largest state-owned companies. But the U.S. has recently declared that the Chinese government is committing genocide against the Uyghur community in Xinjiang Province. This determination was made in the waning days of Donald Trump's presidency and has been endorsed by the Biden Administration. It is highly unusual for the U.S. government to accuse another government of genocide, and when it does, it significantly changes the nature of relations, both for government and the private sector. This determination creates a dilemma for firms like McKinsey that do lucrative business with the Chinese government or companies the government controls.
It is unrealistic to think that McKinsey will leave China altogether because of the country's economic importance. But as the Chinese government continues its crackdown on dissent and the mass incarceration of a million or more ethnic Uyghurs in internment camps, in Xinjiang, the test for McKinsey will be its willingness not to renew existing contracts or enter into new contracts with the Chinese government.
In the past, McKinsey has sought to explain away these and other controversial government contracts by asserting that "like many other major corporations, including our competitors, we seek to navigate a changing geopolitical environment, but we do not support or engage in political activities." Today, this type of vague assurance fails to meet the mark, as Sneader himself has acknowledged.
In an interview with the Financial Times less than two weeks before his partners rejected his bid for continued leadership, Sneader emphasized that he wanted to make the firm more transparent; more selective about the clients it chooses; and more structured, especially as the firm's operations have become more global. This agenda sounds right in theory. But with Sneader no longer at the helm, it remains to be seen whether McKinsey's new leadership will embrace these objectives, begin to right the ship, and weigh moral and ethical concerns against their many opportunities to make hefty profits.
McKinsey's pitch is that it helps clients compete at the leading edge of business innovation. It should apply this model to its own operations, charting a path that better balances profitability and responsibility. There is a lot riding on the outcome, not least the firm's continued ability to recruit the best and brightest and its future commercial success, based on its reputation, built over nine decades, as the gold standard in the consulting world.
Michael Posner is the Jerome Kohlberg professor of ethics and finance at NYU Stern School of Business and director of the Center for Business and Human Rights. Follow him on Twitter @mikehposner.
Lead image: Fortune Reinvent / Flickr
Reprinted with permission from Forbes.
https://www.ethicalsystems.org/wp-content/uploads/2021/03/43081835850_5fa60ec978_o-min-scaled.jpg
1707
2560
Michael Posner
https://ethicalsystems.org/wp-content/uploads/2020/04/ES-logo-final-white.gif
Michael Posner
2021-03-09 15:16:14
2021-03-09 15:24:54
The Real Test for McKinsey After Rejecting CEO Kevin Sneader