3 Takeaways from One CEO's Remarkable Culture-Change Experience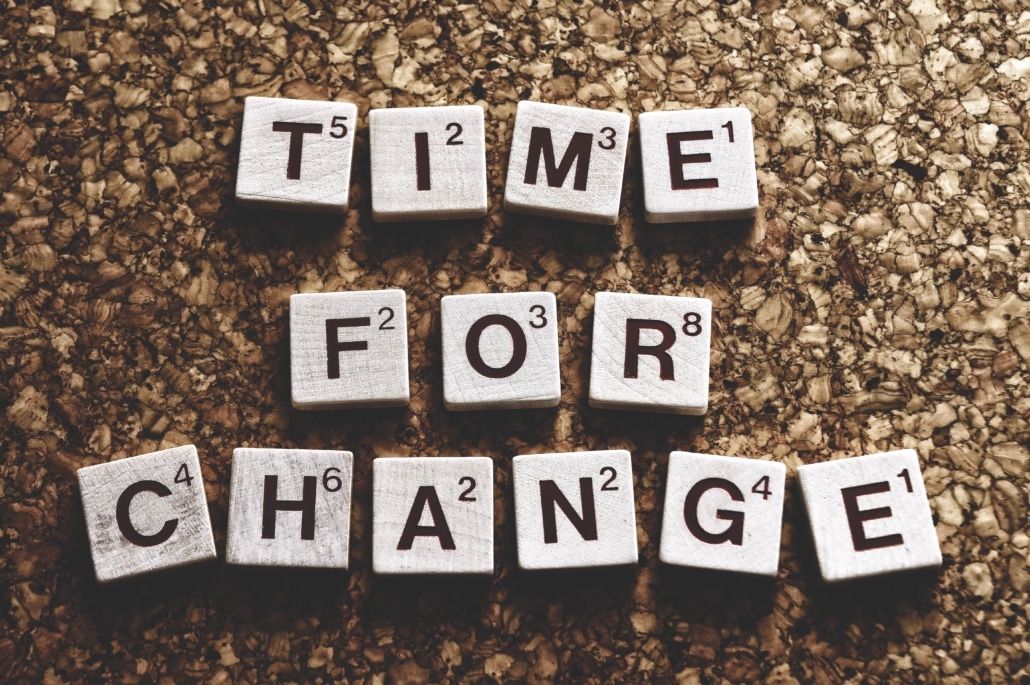 In 2015, Ed Townley became the CEO of Cabot Creamery, the acclaimed but plateauing Vermont dairy producer and cheesemaker. A former accountant who started his career working at IBM, Townley had no background in farming or cheesemaking. But before his turn as CEO, he had spent the previous decade in various roles at Cabot—the largest dairy cooperative in the northeast—including CFO, COO, and senior vice president of financial operations.
Townley was promoted as much for his personal reputation as his professional competence. For reasons that would become apparent, "honesty and integrity were the top two criteria" of Cabot's board as they searched for a new leader, says Townley. He would immediately be tested on both fronts.
These are not the circumstances under which most CEOs would want to start.
As soon as Townley moved into his new office, he realized he was going to have to replace some of the members of his leadership team, who seemed unable or unwilling to embrace his new vision for the company. What initially seemed like a culture problem, however, soon took a darker turn: an investigation discovered that two managers had been stealing from the company. Townley could have just fired them and swept it under the carpet, but instead, he had them both criminally charged and sentenced to prison. He told me, "What message would I have sent if I had done otherwise? People needed to know that I was serious about shaping our culture of integrity. It wasn't an easy decision at all, but I knew it was the right one."
These are not the circumstances under which most CEOs would want to start. On top of all this, the company was fragmented in challenging ways. The farming side of the company and the business side acted almost like independent units, each running their own fiefdoms and communicating as little as necessary.
The results were predictable but concerning: farmers had little understanding of the industry's retail business, and those on the business side were focused on their own tasks, with little incentive to acquaint themselves with the experiences of the farmers. Townley recognized that if he didn't narrow the schisms between so many key partners he wouldn't be able to shift Cabot's culture and grow the company.
His mandate was clear. For Cabot to turn a new page, Townley would have to 1) establish, as firmly and quickly as possible, a new culture based on honesty, and 2) forge new connections between the farming and business sides of Cabot.
Today, due in no small part to Townley's direction, Cabot is one of the most respected cheese and dairy brands in the country, charging premium prices that reflect its stature and numerous awards. I spoke with Townley, as part of the research for my book To Be Honest: Lead with the Power of Truth, Justice and Purpose, to learn how he successfully navigated the company's challenges.
---
Subscribe to the Ethical Systems newsletter
---
"Ten years ago, when I became CFO and we brought in a new CEO (after 30 years), I wouldn't say that there was a lot of tension between the business side and the farmer side, but there wasn't any connection," says Townley. "And the reason why there was no connection was that the business side never talked to the farmers, to the point where the board of directors actually thought, 'The most important thing in a new CEO was somebody that understood their business, the business of making milk, that everything else just took care of itself.'"
To an outsider, the downsides of this kind of responsibility-siloing were obvious: a lack of trust throughout the organization, territorialism, and little incentive in working toward—and, when necessary, accepting tradeoffs in service of—a unified company mission. But Townley's remarkable approach to transforming Cabot revealed universal lessons any leader working to unify a company can apply.
Targeted learning is more likely to inspire growth. Townley decided that his best chance at creating real connections would be through education. Whether the board, the managers, and the farmers grumbled or not, he was going to have each side learn about one another—what their role was, and why it mattered. He made "presentation after presentation" to the board to "teach them what went into a co-op." It took time, but it was worth it. "Now, when board members look back at things, they say, 'We're in a really complicated business, and we're not just making milk. We're actually an input into this, and we have to be careful. We can't just roll over the top and put every pound of milk in to get paid for it. We have to think in terms of how much capacity do we have, and where is that capacity? Can we sell the product after we make it? Are there people available just to buy milk on the open market from us?'"
He also had to win over the farmers and cheese producers. Fortunately, the seeds for mutual understanding had been sown several years earlier. Around the time Townley first became CFO, the board established monthly meetings, and as part of their intel-collecting process they would sometimes spend time visiting production facilities. The results were illuminating. "This wasn't the 'all polished up' tour. This is the one where you go to see the boilers. This is the one where you go to see rusty pipes. You go to see how many times things have been welded," says Townley. Through these visits, the board began to understand the co-ops' needs a bit more. When it was his turn at the helm, Townley doubled down on these educational and empathy-boosting exchanges.
In work as in life, building strong relationships takes time. Slowly, the business side and the farming and production sides of Cabot began to meet in the middle—or at least earn each other's respect. This relationship building wasn't a side project or PR campaign; on the contrary, the process took an "enormous" amount of time, says Townley. But it was worth it.  "What that did was build trust between what was going on in the company and the board of directors. It gave them knowledge so that they could have input into what was going on."
Critically, it also smoothed Townley's path when it came time to make hard decisions. The world of food commodities is unpredictable, to say the least, and correctly balancing output is notoriously tricky. Townley characterizes his first five years as "one giant takeaway" from the co-op's farmers: "I started by taking away volume premiums, and then later, I took away base premiums, and then later, I took down quality premiums all because the ability for us to sell milk at a price over the federal pricing wasn't available," he says. "But you could never do that if the farmers weren't helped to really understand on a regular basis and be educated in what was going on in the market around them."
Trust + safety leads to creativity. The company's newfound trust and willingness to communicate has also fostered an environment that is much more welcoming to creative problem-solving. A few years ago, for instance, the company anointed a head of the butter business as their first foray into organizing around their categories in attempt to better align its supply with consumer demand. After crunching the data on customer purchasing patterns, the business head was able to suggest a new production schedule that increased Cabot's butter revenues by $2 million over just 18 months. In the old Cabot, this sort of unorthodox approach, which relied on input from both the business and production teams, wouldn't have been possible.
Signs of Townley's success abound. Over the past few years, Cabot has won an increasing number of cheese competitions, attesting not just to the quality of the company's offerings but to the well-run processes that ensure it. On his watch, Cabot also became a Certified B-Corp. But most importantly, in supermarkets across America, the Cabot brand stands out proudly in refrigerated displays crammed full of dairy products from companies that are nearly indistinguishable.
Townley's leadership is a case study in being honest and doing what it actually takes, no matter how challenging, to get things where they need to be.
Ron Carucci is an Advisory Board member of Ethical Systems as well as cofounder and managing partner at Navalent, working with CEOs and executives pursuing transformational change for their organizations, leaders, and industries. He is the bestselling author of eight books, and his work has been featured in Fortune, CEO Magazine, Harvard Business Review, BusinessInsider, MSNBC, BusinessWeek, and Smart Business.
Reprinted with permission from Forbes.
https://www.ethicalsystems.org/wp-content/uploads/2021/05/time-for-a-change-3842467-min-scaled.jpg
1703
2560
Ron Carucci
https://ethicalsystems.org/wp-content/uploads/2020/04/ES-logo-final-white.gif
Ron Carucci
2021-05-21 04:48:00
2021-05-20 18:50:53
3 Takeaways from One CEO's Remarkable Culture-Change Experience