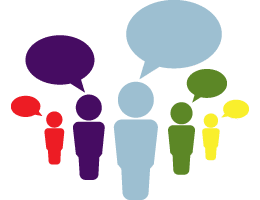 Speaking-up is hard to do. In a research survey conducted by Sean Martin, Associate Professor at the Carroll School of Management, and presented at Ethics By Design, respondents identified speaking up about ethical issues as the scariest form of "employee voice" in organizations (even more so than speaking up to point out problems). If you've ever felt that pain in your gut about giving bad news to your boss, you likely share this sentiment.
Raising ethical issues requires courage compared to other forms of workplace interactions, as shown in research by James Detert – people's self-preservation instincts drive their decision to stay silent, even if it's an issue the company could perceive as one that improves its processes, products or procedures. Research by Professors Milliken (NYU Stern), Morrison and Hewlin (NYU Stern) also shows that employees are likely to be silent because they fear being labeled a troublemaker by their colleagues, and thus damaging valued business relationships. Surprisingly, retaliation in the form of losing one's job or being passed up for a promotion is at the bottom of the list of reasons to stay silent.
Given this fear, it's no surprise that corporations struggle to change their internal culture, particularly when the issues are cultural transgressions that subtly create imbalances in the workplace.