Combating a Culture of Minimalism with Preet Bharara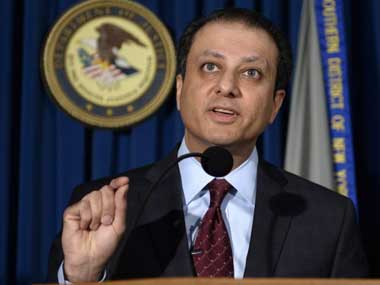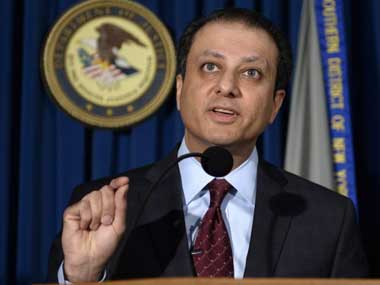 What does it mean to have an organizational culture of minimalism? On the surface, it results in doing only the bare minimum to avoid punishment from internal or external groups. The more insidious implications means that both shareholders and stakeholders end up disillusioned and disconnected after prolonged exposure to the ennui and modicum of expended energy in actually making positive change.
In a recent talk by U.S. Attorney Preet Bharara as part of NYU Stern Business and Society Program's Sani Lecture Series, he identified cultures of minimalism as a trending, troubling development in today's business world. And this is, without doubt, extremely vexing for business leaders, investors, academics and advocates.
Bharara defines a culture of minimalism as one in which workers "doing merely the minimum required to avoid an enforcement action or a criminal charge, rather than focusing affirmatively on doing the right thing, staying comfortably clear of the line, and earning a robust reputation for integrity and honesty."
As we have seen recently, culture is at the forefront of many conversations at events, in office corridors and meeting rooms and in the press. This week's news about Credit Suisse provides yet another example of why corporate culture matters – their CEO explains in an interview with Bloomberg TV that traders kept moving their risk limits for their trading activity and didn't disclose the illiquidity of certain assets. "There needs to be a culture change" about this issue, is the headline from recent news that the bank will have mass layoffs.
With these constant reminders of the need for- and extensive benefits of- strong, ethical cultures, Bharara further identified that one of the key aspects to its development is managing the psychology of internal reporting. Creating a "speak up culture" in which people are comfortable raising concerns and without fear of reprisal is only possible with a high level of trust among employees and managers.
Bharara highlighted that collectively, as a society, we see the difficulty of speaking up against higher authorities. In response, there are long-standing legal protections- as early as 1863- when the False Claims Act was promulgated to motivate reporting of cases of fraud against the government, and more recent laws such as Sarbanes-Oxley and the Dodd-Frank Act which provide whistleblower protection.
That these levers and tools are emphasized by Preet Bharara sends a loud message – he is the chief enforcement officer for the DOJ for the Second District, and recognizes that despite the power of the law, there are limits to its role and ability of enforcement deter misbehavior.
Thinking proactively, therefore, about creating systems that inspire employee engagement is key to long-term organizational health. Culture becomes not just "the way we do things around here" but a lever by which to cultivate environments and people that maximize avoiding doing just the minimum.
---
Further Reading:
https://www.ethicalsystems.org/wp-content/uploads/2016/03/pictures_Preet-Bharara-AFP.jpg
285
380
Azish Filabi
https://ethicalsystems.org/wp-content/uploads/2020/04/ES-logo-final-white.gif
Azish Filabi
2016-03-31 13:40:06
2020-03-26 16:57:36
Combating a Culture of Minimalism with Preet Bharara