Bribery and Behaviors from the Front-Lines: An Interview with Richard Bistrong, Part 1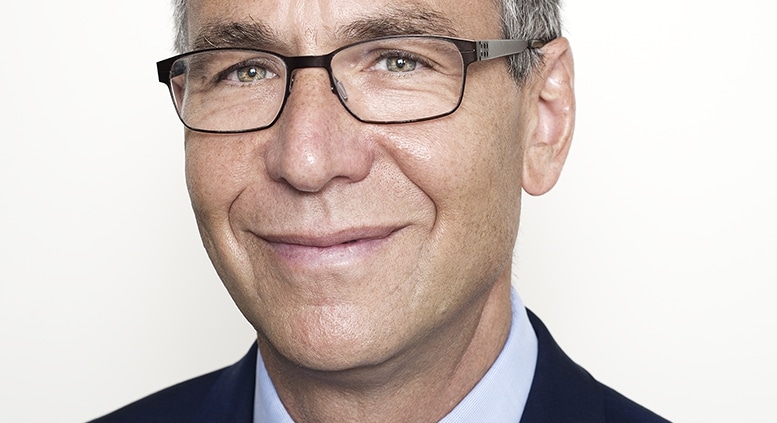 Part one of our interview with Richard Bistrong, CEO of Front-Line Anti-Bribery LLC [part two here]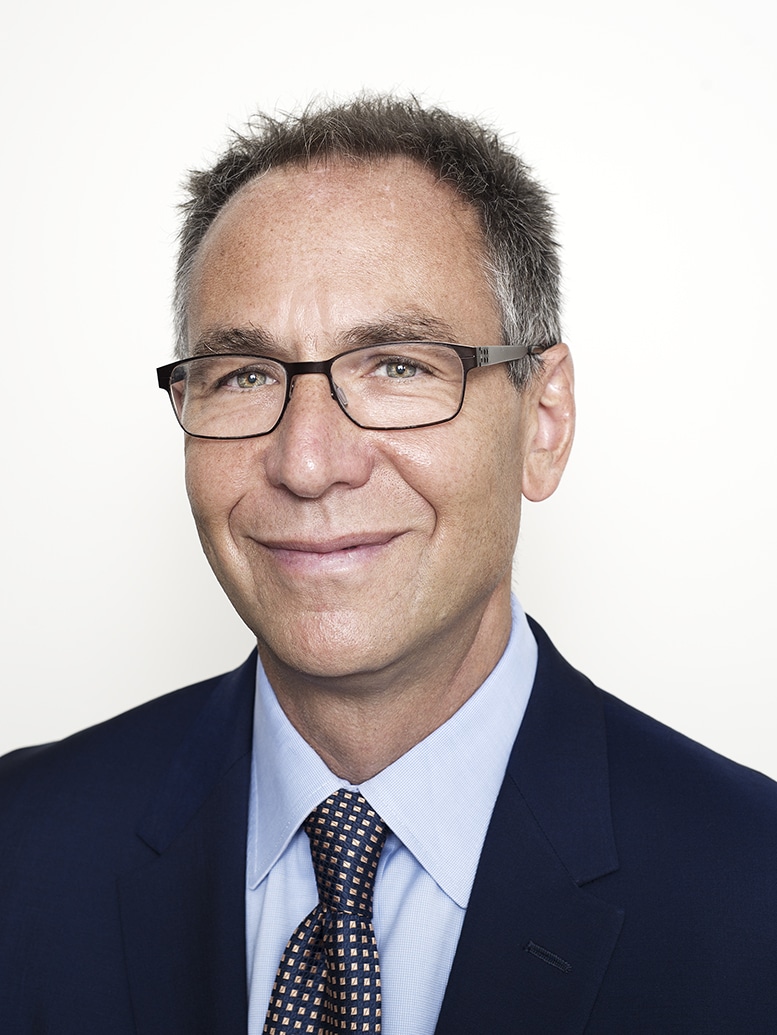 Tell me a little bit about your background and how you came to be an anti-bribery consultant.
My entry point into the defense business was as a fourth generation family member of what at the time (the mid 80's) was one of the largest manufacturers of protective products (bullet resistant vest, plates and helmets). I entered that business after completing a master's level education at the University of Virginia in foreign policy at the Woodrow Wilson School.
We sold the business in 1992 and [I] went to work for what was former competitor, which became a growing, successful, and publicly traded company in the defense sector. In 1997, a job opened up for VP of International Sales- I thought it was compelling- I could fuse together my business and sales skills and the academic foundation of my foreign policy work. That job took me overseas 250 days per year for the next 10 years. Twice I resided and worked out of the UK. I spent most of my time with intermediaries (3rd parties) as well as public officials because in the defense sector, almost 100% of the touch points are public officials- i.e. ministries of interior and defense.
In 2007, there was a UN investigation regarding fraud around a contract that was not connected with my work, but where a third party was under investigation. During that investigation, my name came up on another contract with respect to defense products for UN peacekeepers, but through the same third party. In part, as a result of that investigation, I was terminated by my former employer and targeted by the US Justice Department in an FCPA criminal investigation. I decided to cooperate with the DOJ and did so for a period of 5 years, about half of which was covert cooperation and the other half was trial prep and testimony as a government witness.
In addition, during that same time period, I became the subject of an HMRC (Revenue and Customs) investigation in the UK as a result of conduct that occurred while I was living in Manchester. That investigation also resulted in cooperation, with the City of London Police (covert), as well as HMRC and the Crown Prosecution Service, in exchange for Immunity from Prosecution in the UK
I was ultimately sentenced under the terms of a plea bargain with the DOJ whereby I pleaded guilty to one count of conspiracy for violating the FCPA- including a books and records provisions- and sentenced to 18 months. I served 14 months at a Federal Prison Camp and was released in December 2013.
What was your experience like after your release from prison?
After my release, as I took a deep dive into the compliance community, I saw a very rich field of well-resourced and well-experienced practitioners from the legal, audit and investigatory communities. Accordingly, I saw a robust compliance discourse and debate among well-experienced professionals.
But I noticed something missing from the discussion: a front line perspective of what it is like to work in the field of international business- particularly in low integrity regions- and to confront corruption while at the same time being tasked with business growth.
I decided to start telling that story as to how I rationalized bribery, how I evaded law enforcement and compliance, and to address the emotions temptations and rationalizations that I faced in the field. I did this through writing and speaking, asking the question "does my trajectory, where I pull back the curtains at the front lines of international business, bring any lessons or learning moments for today's compliance challenges?" I was well educated and well compensated, and did not have to take any risk. So, I address the questions 'what was I thinking' and 'how did I do it.'
Did you know what you wanted to do after you were released?
I had a few different options that I was thinking about during my 14 months of incarceration. It was only after I started immersing myself in the compliance community discourse did I realize that major behavioral components and elements were missing from the debate. When I started to see that my journey was bringing value to others, I then deepened my voice and engagement as an anti-bribery consultant.
Yours is a unique perspective. How does the business world react to your story? Is it a cautionary tale or merely an anecdote that they can reference around the water cooler?
I have seen a few different responses. I knew my behavior was unethical, immoral and illegal at the time of my conduct. So I think that for some compliance professionals, the reaction was/is "What Can I learn from that? If he knew what he was doing was wrong while he was doing it, that does not present us with any sort of a teachable opportunity." And I completely understand that for some in the anti-bribery community, especially because of my criminal conduct, that it is a black and white perspective, with little practical value.
However, the other reflection drills a little deeper into the experience. I believe there are significant tipping points and decision making processes to ethical and unethical decisions that many people face.
I share my tipping points to the dark side. I irrationally calculated risk, and thought of my conduct as victimless. Why? Well, perhaps by elevating and amplifying these decisions and emotions, that it might help compliance practitioners to then develop a better set of real world and calibrated tipping points to ethical practices, or 'right side.'
Compliance needs to be calibrated to the real world risk, emotions, and temptations which overseas business teams face. Dr. Roger Miles (Thompson Reuters) calls it "The WAH: what actually happens" in an organization. You won't find that in a compliance manual.
Corruption is a global problem- but the face of corruption is different country to country. So while there is a certain foundation of anti-bribery compliance, the tools that help to make it make sense in the field, as a compliment and component of business success, have to be calibrated to real world/country risk.
What makes up the foundation of good anti-bribery strategies and tactics?
The ultimate foundation of anti-bribery compliance is ethical business conduct as the default behavior, which cascades down from corporate ethics and business strategy. But it is more than just a set of policies, rules, and procedures. It is demonstrating that anti-bribery compliance is a partner to sustainable and ethical business growth. It addresses business strategy, growth forecasts, compensation and incentives, as well as the practical guide to confronting corruption in the field and how to mitigate and respond to risk.
What ethics research/ publications have been most helpful to you in your new career?
I didn't find it in the proliferation of enforcement reports and summaries. Rather, what I found was a rich and engaging world of behavioral and social research that addresses so many of the issues that international business teams face and which has practical value to anti bribery compliance.
The analysis of enforcement actions tend to center on the chronology of the prosecutorial event, and what trends it may portend for future actions- often as a warning guide for companies. So the narrative is one that is applicable, and arguably essential, for the legal, audit and investigatory worlds. But where I see the behavioral research as germane is with respect to anti-bribery programs, incentive compensation planning, and compliance training. It is a rich field of research, with relevant findings, and many of the contributors, such as professor Francesca Gino, are to be found right here in Ethical Systems.
The goalpost is when an overseas employee, when confronted with a demand for a bribe or a corrupt transaction, responds, "I don't do that, but not because compliance says I can't, but because I don't bribe." That is at a much higher level. But it will only occur when anti-bribery compliance is practically understood- and just as important- it aligns with business plans and strategies. Anti-bribery compliance can't conflict or be out of alignment with regional growth forecasts, especially in low-integrity regions, and the cascading incentive plans that follow.
Organizations need to make clear that any type of bribery is considered a criminal act and not to scale the magnitude of the offense.
Read the second part of our interview, which includes Richard's thoughts on current climate of anti-bribery efforts and what leaders can do to discourage corruption >>>
---
Richard Bistrong spent his career as an international sales executive and currently consults, writes and speaks on foreign bribery and compliance issues from that front-line perspective. Richard now blogs at www.richardbistrong.com.
Information about Richard's consulting practice, Front-Line Anti-Bribery LLC can also be found on his website. Richard can be reached via e-mail at richardtbistrong@gmail.com
https://www.ethicalsystems.org/wp-content/uploads/2015/09/RichardBistrong-picture-small.jpg
1035
777
Jeremy Willinger
https://ethicalsystems.org/wp-content/uploads/2020/04/ES-logo-final-white.gif
Jeremy Willinger
2015-09-08 17:16:55
2020-03-26 16:58:31
Bribery and Behaviors from the Front-Lines: An Interview with Richard Bistrong, Part 1