Earthquakes and Shaky Ethics: The Perils of Construction Corruption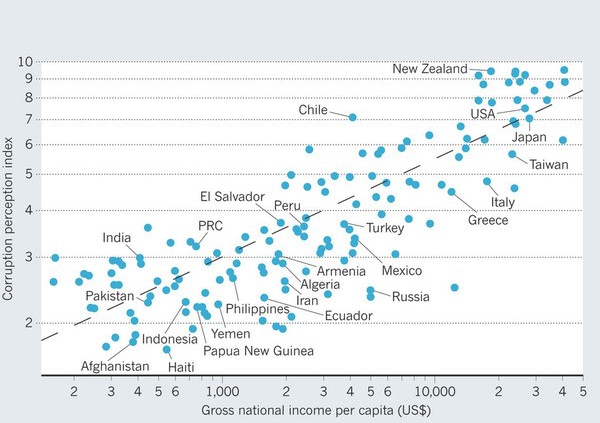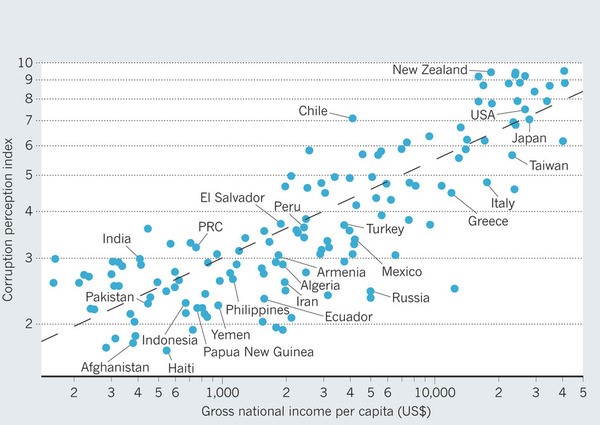 A study in Nature shows that our planet has a lot to teach us about business ethics. While we know that ethics pays, what is also now clear is that the absence of ethics can kill.
Nicholas Ambraseys of the Department of Civil and Environmental Engineering, Imperial College London and Roger Bilham from the Cooperative Institute for Research in Environmental Sciences and the Department of Geological Sciences at the University of Colorado, Boulder compared deaths from earthquakes and found that "83% of all deaths from building collapse in earthquakes over the past 30 years occurred in countries that are anomalously corrupt." This is all the more staggering when you consider that the researchers removed any contributing factors, such as poor building materials, from their analysis.
Current research- organized and analyzed on our research page covering corruption in global businesses– shows that higher levels of corruption indicate less efficient and reliable national government administration. Corruption levels also reveal the extent of the rule of law in individual jurisdictions and the standards of governance needed to achieve it (FCPA, UK Bribery Act).
So, when we look at countries like Haiti and New Zealand, both of whom experienced a 7.0 earthquake, we can understand why there were so many casualties in Port-au-Prince [Haiti is more corrupt per Transparency International's Corruption Perceptions Index than New Zealand]. The lack of enforcement around building standards and the willingness for construction workers and companies to accept bribes directly contributed to substandard housing construction that later hurt, or killed, unlucky occupants. As the researchers point out, "The statistics also support last year's widely voiced opinions that the probability of earthquake-related deaths is less a function of geography and more the ability to afford earthquake-resistant construction and to enforce building codes."
We see how corruption can kill. But it can also mar even the most well-intentioned efforts to fix what Mother Nature has ruined. The study also exposed that "international and national funds set aside for earthquake resistance in countries where corruption is endemic are especially prone to being siphoned off. The structural integrity of a building is no stronger than the social integrity of the builder [ed. emphasis ours], and each nation has a responsibility to its citizens to ensure adequate inspection."
The construction industry is an industry both highly valued and highly susceptible to corruption. Governments, regulators, businesses and workers all have a vested interest in reducing and eliminating bribery and other practices that put people at risk. Without a systemic approach to reducing corruption and improving ethics, it won't just be buildings that crumble; trust, stability and the long-term viability of a governmental body also risk imminent collapse.
---
Further Reading:
https://www.ethicalsystems.org/wp-content/uploads/2015/12/uploads_corrup.jpg
425
600
Jeremy Willinger
https://ethicalsystems.org/wp-content/uploads/2020/04/ES-logo-final-white.gif
Jeremy Willinger
2015-12-10 15:41:25
2020-03-26 16:58:12
Earthquakes and Shaky Ethics: The Perils of Construction Corruption