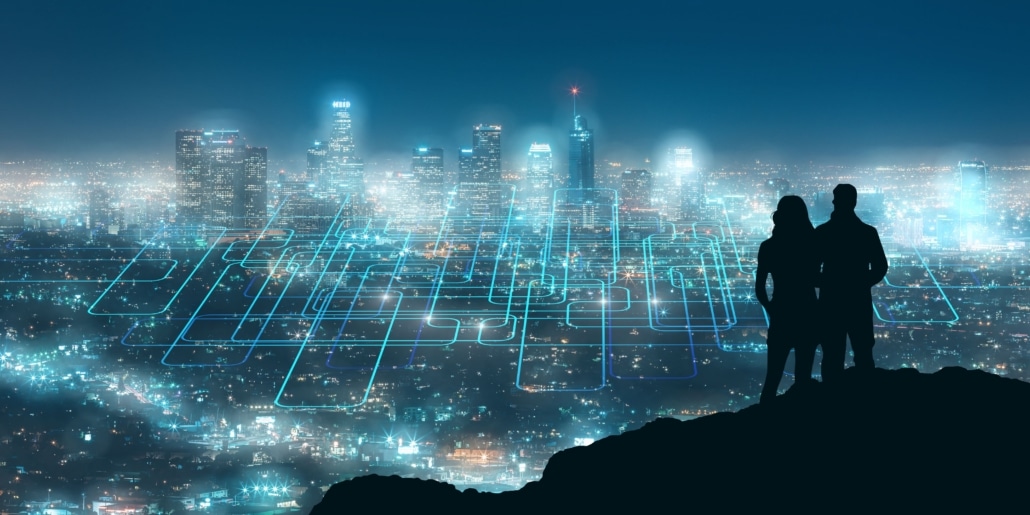 It's been a year of hard work at Ethical Systems, as most of the world emerged from the grip of the pandemic into a strange new world of work, where norms around location, time, roles, leadership, culture, and strategy are all up for grabs. These rapid changes are causing many difficulties for companies, and we're studying those difficulties and trying to help. We've been struck by the radically new expectations of young workers, and the rising pressures political polarization is placing on leaders and employees. In 2021, we conducted a project on how polarization is affecting local governments, and how they should respond. We found little useful guidance on how to navigate these issues in the private sector, and we believe there is a great need for realistic advice on how to do this. We spent much of 2022 working on a report that will offer such guidance, drawing on dozens of interviews we did with corporate leaders, as well as on the research literature on polarization and group dynamics.
Alison Taylor has been very busy writing her book, Higher Ground: How Business Can Do the Right Thing in a Turbulent World, forthcoming January 2024. She completed 150 interviews with experts, activists and corporate leaders, and will shortly submit her first draft to HBR Press. In a time of such rapid change, it has been a challenge to keep up. She has wrapped up her three-year term with the World Economic Forum Global Future Council on Transparency and Anti-Corruption. In 2023, she will join a new World Economic Forum Global Future Council on Good Governance. She has become a Luminary Fellow at BCG Brighthouse, a member of the academic advisory board of VentureESG, and chair of the board of directors of ESG think tank Preventable Surprises. She's also an advisor at BSR, Wallbrook, and Zai Lab, and a member of the advisory board of the Financial Times Moral Money newsletter.
Social media turned democracy into a virtual thunderdome that rewards nastiness.
Jon Haidt spent 2022 focused on what he believes is the most important domain in which a business model is leading to massive social destruction: the advertising-driven maximize-engagement model of social media. He is writing a book on what social media did to teen mental health in the early 2010s, when it hooked Gen Z (especially its girls) and doubled their rates of depression, anxiety, self-harm, and suicide. He gave a precis of his findings in this testimony to a Senate Judiciary Committee hearing on social media reform. He is also writing a second book on what social media did to democracy by pulling public discussion out of the public square and into a virtual thunderdome that rewards nastiness. His precis of the book was one of the five most-read articles in The Atlantic in 2022: "Why the Past Ten Years of American Life Have Been Uniquely Stupid."
Meanwhile, we've been thrilled to feature high-quality content on our blog from many sharp writers and researchers these past dozen months. So much of human behavior, from our career choices to our decision-making at work, is driven by concerns about status—and in January 2022, Max Beilby, a member of our advisory board, reviewed one of the best new books on the subject, Status Game: On Social Position and How We Use It. That month we also featured a thoughtful story on risk assessments from Nippin Anand, who had interviewed a young deck cadet injured on a ship.
In April, our comms director Brian Gallagher had a stimulating conversation about how best to navigate disagreement in a polarized workforce with researchers Francesca Gino and Julia Minson, and wrote about new psychological research exploring what people think about the amount of personhood—or lack thereof—corporations possess (interesting, because this affects how people evaluate companies' ethical behavior). In May, our research scientist Brian Harward dove into the behavioral economics literature to find out how CEO pay affects ethical workplace culture. In June, researcher Nathan Dhaliwal used the example of Ray Dalio to illustrate some fascinating ideas about the game theory of choosing business partners. In July, Alec Appelbaum, news editor at the Yale Center for Business and the Environment, wrote an intriguing article about the relationship between ethical behavior and storytelling. 
---
Subscribe to the Ethical Systems newsletter
---
In August, researcher Truzaar Dordi penned a provocative post titled, "The 10 Financial Actors Who Stand in the Way of Slowing Climate Change." In September, NYU student Mitchell Simoes wrote a research-backed guide, geared toward employees, for how to have productive political disagreements at work. And in October, researcher Jessica Kennedy explained her research findings concerning how and when power in the workplace promotes sexual harassment. 
Our podcast Breaking the Fever, produced with our friends at Preventable Surprises, has gone from strength to strength, and our most recent season—featuring guests like geopolitical strategist Tina Fordham and corporate governance expert Rick Alexander—has explored how leadership and power shape whistleblowing behavior, financial markets, democracy, and more. All our podcasts so far are available here.
We've also written for MIT Sloan Management Review on strategic integrity, for Barron's on the end of Roe, and for the FT's Sustainable Views on how to design better ESG Incentives. We've been quoted in CNN, Bloomberg, the Financial Times, Strategy + Business, Fortune, Reuters, GreenBiz, and more.
We've worked on some great projects this year, including an evaluation of ethical culture in accounting, facilitated guidance on a sensitive stakeholder engagement project, and research into emerging trends in employee activism. We've updated our research pages on incentives and remote work, and wrote an op-ed for Sustainable Views detailing how to better incentivize ESG. We'd love your feedback. In 2023, we will be producing a number of new research pages, so stay tuned.
Looking ahead: We'll continue our work to help the business community build more effective, ethical, and cooperative corporate cultures by making business ethics a cumulative science. Alison's and Jon's books will advance that mission, as will our improved research pages, our blog, our podcast, and the events we'll host. Alison is also moving to a clinical professor role at NYU Stern, so her time commitment to Ethical Systems will become more limited, but her dedication to the mission is as strong as ever. Stay with us, in these interesting times. 
We are so grateful to our generous donors and to our research partners for their help with our work and support for our mission. If you would like to give an end-of-year donation, please do so here.
Here's hoping for a brighter 2023!
https://www.ethicalsystems.org/wp-content/uploads/2023/01/2022-end-year-letter_HERO-scaled.jpg
1280
2560
Alison Taylor & Jon Haidt
https://ethicalsystems.org/wp-content/uploads/2020/04/ES-logo-final-white.gif
Alison Taylor & Jon Haidt
2023-01-10 19:10:53
2023-01-11 09:57:05
Annual Letter 2022