Featured Ethics and Compliance Expert: Hui Chen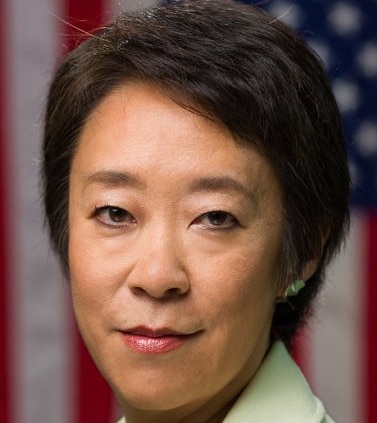 Featured Interview: Hui Chen, Compliance and Anti-Corruption Consultant and First-ever Compliance Counsel Expert at the United States Department of Justice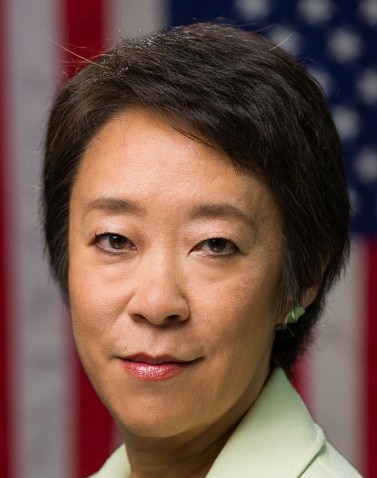 As the first lawyer to hold the post of Compliance Counsel in the DOJ, how would you articulate the goal of the DOJ's expansion with respect to the role of compliance in corporate crimes?
DOJ Policy requires federal prosecutors to consider certain factors in corporate prosecutions, including the state of the company's compliance program at the time the misconduct occurred, and any enhancements made in remediation to the misconduct. By creating the Compliance Counsel role, the Fraud Section in the Criminal Division sought to bring in-house expertise to that evaluation. In doing so, the Fraud Section both recognizes compliance as an area of professional expertise, and heightens the significance of that expertise as something that is critical to companies.
In thinking about your time at the DOJ, what do most companies overlook when it comes to compliance and creating a culture of ethics?
Two things: purpose and measurement. These two things are connected. Companies seem so busy asking what does DOJ and regulators want, they overlook the introspection of what kind of companies they want to be. The purpose became satisfying someone else rather than delivering their own values and principles. As a result, they do things that they think the DOJ and regulators want them to do, rather than things that actually work, and their measurement reflects that. For example, when it comes to training, they measure completion rate: that reflects something is done, but not whether it's done effectively. When it comes to "tone from the top", they show how many communications were issued, but no indication of how senior management is perceived.
What are your current main areas of work around fraud and compliance?
I help companies and people empower their values by speaking, consulting, and writing on corporate ethics and compliance. I intentionally focus on a broad spectrum of E&C issues that are rooted in basic values: from anti-corruption to environmental to quality control aspects. I work with companies on strategic review and assessment of their E&C programs, speak at town-halls, do training for boards and compliance officers.
Regarding the Evaluation of Corporate Compliance document, can you talk about the importance of a systems perspective?
The document is full of what we see as ways to restructure processes and policies to align internal systems with the goals of creating effective compliance programs. How does systems thinking factored into how compliance programs are evaluated? System-thinking underlies nearly all the questions we pose in the document. As you see, we start with root-cause analysis, which is essentially looking at the system to see what enabled the misconduct to occur. Throughout the rest of the document, we are never looking at single components: it's about how everything fit together as a system.
Your commitment to social activism is commendable. Companies too have been leading with their values in recent years. Is this a trend that will grow? What would slow it down?
Thank you. I am not so much committed to social activism as I am committed to living my own values. When I live my values, I can't help but speak up and act in accordance with what I believe. Some companies have begun to lead with their values. I very much hope that is something that will grow and never slow down. When people stop living, speaking, and acting for their values, that' when they give up their humanity.
You mentioned in "Mission Matters" that you want to raise the moral consciousness of societies. What role does business play in that process?
Businesses play tremendous role in that process, particularly internationally. Businesses are transnational: they start trends and impact people's daily lives, from how they communicate to how they invest. Imagine if big banks start to question funding certain types of projects, or giant retailers changing standards on how they select suppliers:the impact would be swift and real. There are many examples of this type of influence: Environmental-conscious companies' sustainability efforts bringing awareness to social responsibilities relating to climate change, American corporations bringing notions of anti-sexual harassment and discrimination through their subsidiaries to societies with traditional gender bias, Facebook encouraging organ donations by encouraging public recognition of that status, etc.
If you could give one piece of ethics advice to companies, what would it be?
Use a bottom-up process, identify what values you stand for as a company. Start by listening to your employees about what is important to them, why they choose to work in your company, what makes them proud, and what they wish to see more of. Once you have done your listening, you will get a sense of what are the shared values. Your corporate values should come from your employees, not an outside marketing consultant.
If you could give one piece of ethics advice to individuals, what would it be?
Think about what values are important to you and ask people around you what they think are your values. See if the answers match up.
---
Featured Video:
Hui Chen at Converge17 on Empowering Values. "What compliance professionals do should start with people. They should understand the business and know the motivations and preferences of their workforce."
Featured Academic Article:
"I have a submission pending with Harvard Business Review. I do always recommend the Freaknomics series of books. Finally, I would point to my LinkedIn posting "Precision Matters."
Featured Popular Article:
See the blog on Hui Chen's website.
Previous three interviews:
https://www.ethicalsystems.org/wp-content/uploads/2017/10/pictures_HuiChen.jpg
478
377
Hui Chen
https://ethicalsystems.org/wp-content/uploads/2020/04/ES-logo-final-white.gif
Hui Chen
2017-10-31 15:49:21
2020-03-26 16:56:34
Featured Ethics and Compliance Expert: Hui Chen