How the Fair Labor Association Promotes a Living Wage for Workers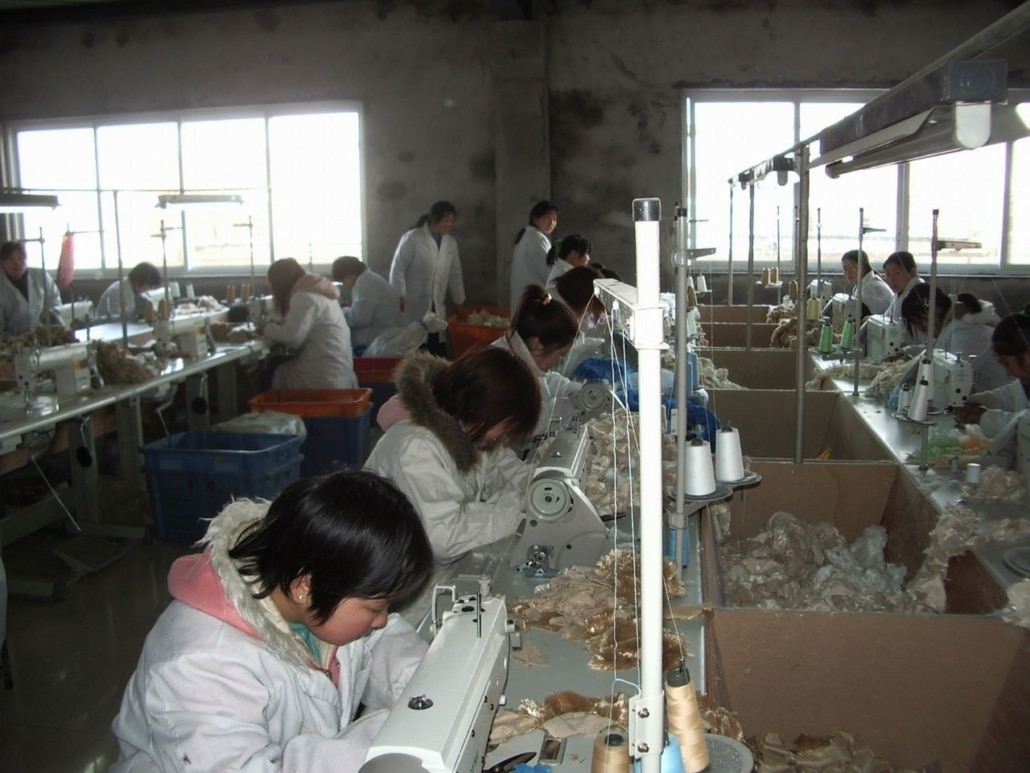 In today's globalized economy, large companies increasingly outsource production to factories they neither own nor operate. Outsourcing can dramatically reduce the costs of production, while also benefiting low-wage workers, many of whom migrate from farms to cities in search of a predictable income and better quality of life. Over the last 40 years, this model has helped lift billions of people out of extreme poverty, especially in East and South Asia.
But too many workers doing outsourced manufacturing do not earn a living wage and struggle to make ends meet. In its "What She Makes Campaign," Oxfam Canada found that the minimum wage for garment workers in Bangladesh, Vietnam, China, and Cambodia is between 46 and 74 percent of what workers need in order to achieve a decent standard of living for themselves and their families. In many developing countries, diminished sales and outright order cancellations caused by the Covid-19 pandemic resulted in wages declining after years of steady progress. In Bangladesh, for example, where the average wage of garment workers increased significantly during the 2010s, pay fell by 289 Bangladesh taka (USD $3.4), or about 3 percent in 2020. In Vietnam, the situation is even worse, with average wages down 388,896 Vietnamese dong (USD$16.85), or about 7 percent in 2020.
Pay systems in outsourced factories are notoriously complex and vary from region to region.
Especially in the wake of the pandemic, all global brands and retailers need to do more to address gross deficiencies in wages and other forms of compensation for the workers in their supply chains who are crucial to their financial success. This requires major corporations to take a hard look at what factory workers are earning and find ways to increase their pay. I chair the board of the Fair Labor Association, an organization that has brought together more than 50 apparel and athletic footwear companies like adidas, Patagonia, Hanes, Nike, and Uniqlo with human rights and labor groups and universities, to promote workers' rights and improve working conditions in factories. We have been promoting living wages for a decade and have learned that there are three important ways to make progress:
The first step is to acknowledge the challenge and take responsibility for addressing it. In 2011, FLA participants recognized that every worker has the right to fair compensation. As a starting point, we looked to the definition of living wage proposed by Richard and Martha Anker, co-founders of the Global Living Wage Coalition. This definition seeks to ensure that workers can afford decent housing, meet the basic needs of themselves and their families, and accumulate some savings—all without working overtime. The 50 FLA companies made a commitment to realizing this right over the next decade in partnership with their suppliers around the world.
The next step is to understand the compensation workers actually receive and to develop a common system to determine, define, and measure it. Pay systems in outsourced factories are notoriously complex and vary from region to region. Some workers are paid by the piece, while others must meet various production targets; few are paid simply an hourly or daily wage. One thing we have learned is that workers consistently have to rely on overtime to help support their families and fill the gap between their base salary and what they need. While overtime is often paid at a premium rate of 1.5 or 2 times regular pay, workers should not have to work very long hours just to meet their basic needs.
Confusion over measurement and methodology has long caused companies, governments, and civil society organizations to get mired in unproductive debate or give up altogether. To help companies manage this complexity, the FLA developed a scalable methodology,aligned with the Ankers' definition, that measures what workers in any given factory are earning throughout the year and taking into account the ups and downs of the production cycle. Then, it required FLA companies to start collecting this data. By using a consistent methodology to measure workers' compensation, we now have a baseline to understand how far we need to go to reach a living wage.
---
Subscribe to the Ethical Systems newsletter
---
Finally, the FLA has adopted innovative ways to collect and apply data. Pearson's law holds "that which is measured improves. That which is measured and reported improves exponentially." Standardizing the collection of compensation data will push companies to find solutions. Using the FLA's Fair Compensation Dashboard, companies can upload wage data and automatically compare it to regionally specific living wage standards, including those from the Global Living Wage Coalition, as well as worker and union demands. Once companies have this data, they can use it to communicate with their suppliers, identify first steps, and dig in to find longer-term solutions.
Companies like Patagonia and adidas have helped develop this tool and are now using the FLA dashboard. Some, like New Era Cap Company, are already finding ways to improve worker compensation. The FLA's recent case study documents three cases in which significant increases in net wages—ranging from 29 percent to 57 percent over a three-year period—allowed factory workers in China and Vietnam to earn a living wage without working overtime. For example, New Era and its supplier in Jiangsu, China, began to talk more regularly about the factory's production capacity and New Era's forecast of upcoming orders. This type of communication, which often does not happen in a supplier-buyer relationship, meant that both companies could plan better to avoid harmful, and costly, overtime. The factory also adopted a higher base wage (replacing an hourly wage) and invested in new machinery to simplify production. Within two years, workers' monthly net wages increased 57 percent.
Looking forward, more needs to be done to engage with workers and to ensure that global companies are changing the way they do business. Recently, the FLA Fair Compensation Program was recognized as a 2021 Classy Award Winner for Social Innovation. The award recognizes FLA's Wage Data Collection Toolkit and Fair Compensation Dashboard as an innovative way to calculate the gap between actual and living wages and measure progress over time.
Because these issues are complex it is easy to give in to paralysis. Today, innovative approaches like the FLA's program are moving the debate forward. We must all recognize the value of the people who make the products we use and wear every day. As Nobel laureate Robert Solow once observed, "The labor market is a social as well as an economic institution, and the interaction between human beings cannot be interpreted in the same way as the supply and demand for dead fish."
Michael Posner is the Jerome Kohlberg professor of ethics and finance at NYU Stern School of Business and director of the Center for Business and Human Rights. Follow him on Twitter @mikehposner.
Reprinted with permission from Forbes.
https://www.ethicalsystems.org/wp-content/uploads/2021/11/worker-13550-min.jpg
960
1280
Michael Posner
https://ethicalsystems.org/wp-content/uploads/2020/04/ES-logo-final-white.gif
Michael Posner
2021-10-25 19:36:00
2021-11-06 19:37:26
How the Fair Labor Association Promotes a Living Wage for Workers