How This Acclaimed Entrepreneur Built an Honest Company from the Ground Up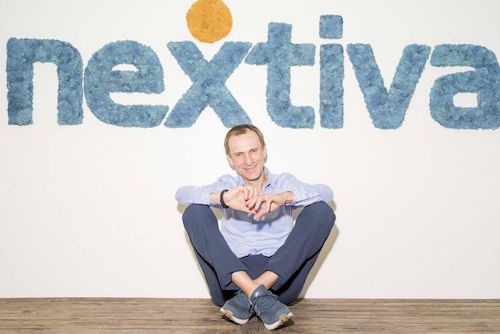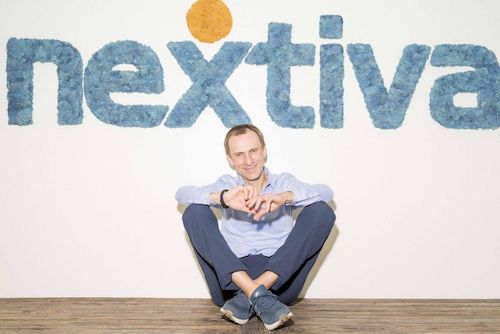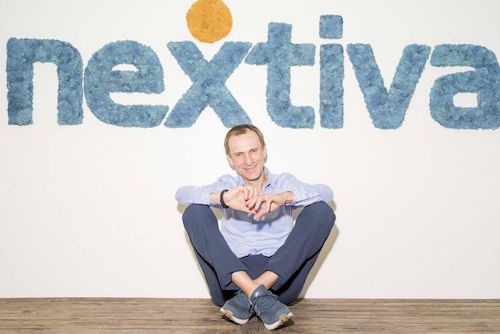 As headlines barrage us with news of once-beloved companies turned crooked, I've wondered: Are the strongest ethical companies those that have embedded systems in their DNA that promote a culture of honesty from the start? Business communication company Nextiva offers an example of an organization that incorporated systems that promote integrity from its inception. I spoke with co-founder and CEO Tomas Gorny to learn more about how he did it.
Gorny immigrated to America from Poland at age 20 with little money and limited English. He joined a start-up and parked cars and washed dishes to survive. By age 22, he had become a tech millionaire but lost everything in the tech dotcom crisis. He persevered and used his one remaining credit card to found IPOWER, a web hosting company, which he eventually sold to Warburg Pincus and Goldman Sachs for $1 billion. He went on to co-found Nextiva in 2008.
Under Gorny's leadership, Nextiva has grown from a 12-person start-up to a leader in business communications technology, employing over 1,000 team members. It has won awards for its company culture, including the ASU 2018 Spirit of Enterprise Award and the 2018 Comparably Best Company Culture Award. Gorny has also received awards for his leadership and was named Top Tech CEO by the Phoenix Business Journal in 2017. A wide range of companies use Nextiva's platform, including Conan O'Brien's late-night talk show. Conan's IT Director Chris Hayes praises the company, saying, "The best experiences I've had in IT have been with Nextiva." Gorny is also committed to philanthropy, founding his own charitable foundation, and has made this part of Nextiva's corporate culture, creating Nextiva Cares, a philanthropic branch of the company.
My organization conducted a 15-year longitudinal study of over 3,200 interviews and 210 organizations and found that certain factors, including strategic clarity, decision-making transparency, and cross-functional collaboration, were key to predicting levels of honesty among employees. Strengthening these areas can help create a culture of honesty and not only avoid the damaging impact that scandals bring, but unleash the greatest performance from those in the organization.
Based on these factors, here's how Nextiva built an organization that promotes honesty throughout its business.
Strategic Clarity: Be Who You Say You Are
Nextiva's mission has been clear and consistent since its founding: to simplify business communication in order to help other companies thrive. Gorny founded Nextiva in response to widespread issues he noticed with clunky and expensive phone and CRM systems that made communication and collaboration difficult for businesses. He saw a need for tools to address these challenges and make business communication easier. So Gorny set out "to solve this integrated set of problems" and provide a product that would help all businesses, big or small, "to look and feel like Fortune 500 companies." Under Gorny's leadership, Nextiva has worked to create intuitive and affordable products, including recently launching NextOS, an all-in-one business communications platform.
In a recent interview with NBC, Gorny said, "When you build a business, focus on the purpose of the business," rather than focusing mainly on an exit strategy, which tends to come at the expense of business growth. Nextiva has "big goals" but a simple and clearly articulated overarching purpose. As Gorny notes, "Many companies say they will change the world, but they don't know how. When we frame our value proposition, we can show that we've done what we've set out to do. We have the vision and mission, and the capabilities." Gorny and his management team strive to lead by example. Gorny notes that his "car is first in the parking lot and then last out. I love what I do as a leader. That becomes contagious. You can't run a business from a spreadsheet."
The company narrowly focuses on a "few key initiatives: one main company goal and three to five major initiatives around those goals," Gorny says. "They get communicated by me to everyone. From those five initiatives, every department builds plans, leading and lagging indicators, and then guard rails get put around those goals." By transparently, clearly, and regularly communicating the company's strategic goals to employees, Gorny strives to give people a sense of purpose.
He also does this by bringing customer stories into the business, he says. "We let employees know we are thankful for what they do." Prioritizing the experience of employees, as well as customers, has led to low turnover. "Many people have been at the company since the beginning," he says. "They are passionately part of the DNA." Since these employees are dispersed across the organization, newcomers take on this DNA, which helps to maintain a consistent company culture.
Make Decision Making Transparent
Nextiva not only promotes improved business communication for other companies but also prioritizes communication and transparency within its own company. Meetings have a clear purpose and "are for removing roadblocks, not show and tell. People come to meetings to help solve problems and help other departments." Says Gorny, "At least four times a year I get in front of all employees. In big groups and small groups, we talk about our vision, goals and rationale behind our decisions." The marketing team also produces a weekly video called "Next TV" that provides internal company updates. These videos "stay on point and talk about relevant content for all employees."
Nextiva prioritizes transparency in the flow of information through the company which "makes things hard to hide." Executives they hire that have come from more hierarchical environments may not be accustomed to this level of transparency and have to adjust.
There is clear governance at Nextiva. Nextiva's company structure deliberately places only four layers between first line employees and Gorny and his management team. Business goals are communicated through a strategic map and a scorecard where everyone can see "how individual contributions turn into company goals." At monthly meetings about strategic aims, the scorecard is always attached. Gorny places the scorecard and initiatives in the "first two tabs of the spreadsheet update," up front and easily accessible.
Collaboration: Synchronize people across the organization
Cross-functional collaboration is essential to creating an honesty company; silos lead to higher rates of dishonesty. While, as Gorny observes, "you can't eliminate conflict completely," at Nextiva he tries to create a culture where cross-functional conflict is addressed immediately. He does this by promoting communication and strong relationships across the organization. "I want to see people as people," Gorny says. "When you have cross-functional teams, it's very difficult to get upset with someone you see as a human being. We break down boundaries at the relationship level which yields a positive impact on performance." Nextiva has also put operating norms in place, and "the first one is 'positive intent.'" If a mistake is made, the assumption is that it was made unintentionally.
To build these relationships and foster communication, there are regular cross-functional meetings. Product meets on weekly basis with support; engineering meets with sales. "When there is a sense of conflicting goals, we adjust," Gorny says. "For instance, last year's budget created tensions between departments. To address this problem, we created the budget in a different way this year." In this way, Nextiva creates an environment where cross-functional conflict can be voiced and resolved.
By prioritizing strategic clarity, transparency in decision making, and promoting cross-functional collaboration from its inception, Nextiva has created a culture where employees are more likely to be honest and where sources of conflict to come to light and can be addressed. All companies have the power to incorporate and improve on systems of transparency and collaboration while staying focused on a narrow set of clear strategic goals. Every company can be, as Gorny says about Nextiva, "a learning organization, always willing to grow and adjust."
Ron Carucci is an Ethical Systems collaborator and co-founder and Managing Partner at Navalent.
This post was originally published in Forbes and is reprinted with permission.
https://www.ethicalsystems.org/wp-content/uploads/2019/06/pictures_nextiva_HERO.jpg
334
500
Ron Carucci
https://ethicalsystems.org/wp-content/uploads/2020/04/ES-logo-final-white.gif
Ron Carucci
2019-06-30 21:29:21
2020-03-26 16:55:22
How This Acclaimed Entrepreneur Built an Honest Company from the Ground Up