How to Forge Partnerships That Drive Organizational Change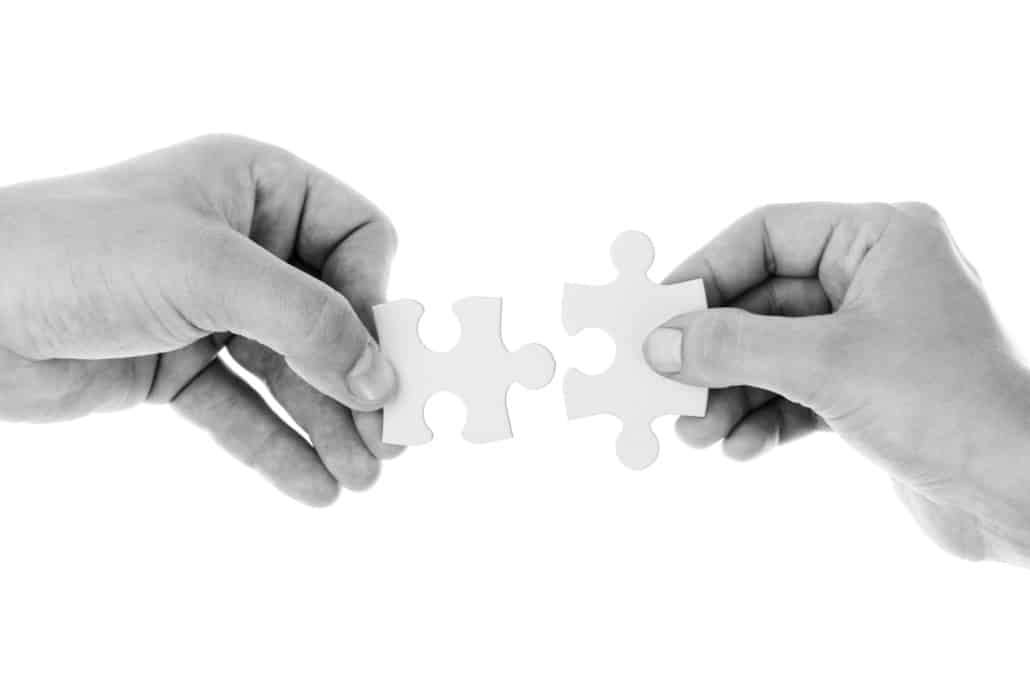 It's a surprisingly common problem—businesses become stagnant and stuck in a rut. Whether that stems from failing to keep up with market trends and competitors or struggling with high staff turnover, a wide range of organizational challenges can undermine your potential for continued growth.
One need only look at a comparison of the top corporations by revenue between today and the 1980s to see how commonplace this is. Many of the top performers from decades ago no longer appear on the list today—and quite often, this falling off stems from the inability to make necessary organizational changes. The dire consequences of stagnation doesn't make organizational change any easier. In fact, leaders often begin the change process with faulty assumptions and data, which limits their belief of what's possible and what alternatives are available. On their own, this can result in failed change.
Organization change must be approached as a marathon, not as a sprint.
By bringing in a quality partner, true organizational change can occur. Whether that change entails improving working conditions for your employees or finding ways to better serve your customers, partnerships with those who bring deep and specific expertise you don't have within your organization, and probably shouldn't, can drive truly transformational results. But you must go about forging these partnerships in the right way. When a partner is seen merely as a "vendor," both the organization and the partner treat the relationship transactionally, and nothing more. But true partnerships are vested in one another's success for the long term.
Defining the Goals of the Partnership
Regardless of their specific nature, partnerships are focused on achieving deeper performance or better outcomes. Such partnerships need not be exclusively revenue-focused, either. Regardless, when you're aligned on what success looks like through a partnership, all parties are in better position to achieve it.
For example, software provider vcita uses partnerships to help agencies offer technology to small business clients as part of their service bundles. Through these partnerships, agencies gain visibility into what's happening with their clients, so they can offer strategies that are optimized to meet their clients' needs.
As agencies are able to supplement their existing offerings with additional, tech-driven services, they're also able to help small businesses improve operational efficiencies, boost cash flow predictability, and close more deals. These areas of value, in turn, help agencies with retention.
For Starbucks, partnerships have proven key to enhancing internal outcomes. Two of its most popular employee benefits include free Spotify Premium memberships and free mental health therapy sessions through Lyra Health. In this instance, Starbucks had well-defined goals of improving the well-being of its employees and its position as a provider of industry-leading benefits to boost retention and satisfaction.
A Basis of Humility and Trust
In my own consulting experience, I've found that there are two key relationship dynamics that are prerequisites to successful partnerships.
First is humility. Leaders must be open and willing to acknowledge organizational shortfalls that are keeping them from getting the outcomes they desire. This requires a sense of humble curiosity, because it means admitting that you aren't doing as good of a job as you could. The old adage of recognizing that you aren't the smartest person in the room is key to recognizing that you need assistance from an outside partner in the first place.
Trust is also crucial, as leaders must be able to trust that their chosen partner will help them—thanks, in large part, to a fresh, unique perspective. Partners must earn that trust by being open about their abilities and displaying competency in their line of work. Similarly, partners must be open about the full scope of work that will be required to successfully achieve the desired change.
To help build this trust, a willingness to share information is crucial for both parties involved in the partnership. Sharing relevant data helps track progress of joint initiatives and determine if desired outcomes are being met.
Collaborative Courage for Real Change
While a baseline of humility and trust are certainly important, they aren't the only parameters needed for a successful partnership.
Successful partnerships almost always require a measure of courage. Change-focused partnerships will inherently have tough news and messages that partners need to confront. This may require calling out behaviors or issues that others have been unwilling to discuss. But willingness to abandon the comfort zone of tradition is key to achieving change that drives growth.
When this courage is paired with genuine collaboration, both sides take ownership of the change and commit to achieve it together. Both parties (even the one that initially sought out help) have expertise and knowledge that are relevant to the goals of the partnership. Working together keeps both sides fully engaged, which can be especially vital when challenges arise.
---
Subscribe to the Ethical Systems newsletter
---
Regardless of the specifics of the partnership, quality communication is an absolute must, delineating each partner's responsibilities and keeping everyone on the same page. Partners should establish upfront how they will communicate with each other, as well as how frequently such communications will take place.
Perhaps most importantly, sound communication will ensure that expectations and the vision for the partnership are clearly defined at the outset, helping partners set realistic goals that focus on the big picture. In fact, ineffective communication and collaboration cause an estimated $1.2 trillion in losses each year for U.S. businesses. Build your partnership around these elements, and you're already in a much better position.
Advocate for Your Partner's Aspirations
Fewer circumstances are more challenging in a leader's life than initiating dramatic organization change in the face of staunch resistance. During a complex change initiative, the phrase "lonely at the top" can take on a whole new meaning. At this juncture, clients need more than our advice as consultants—they also need our support.
As clients interact with their teams and units of their companies, they frequently face individuals who disagree with the direction they are proposing or the methods they advocate for accomplishing certain results. While it is the client's primary responsibility to win over those who disagree, we as consultants can and should help to educate people about what our clients are trying to accomplish. When we find ourselves with people who "don't get it," we can act as an advocates for our clients by helping to explain the reasons for change, the thinking behind the approach, or the logic of decisions that were made.
Many resistors simply want to understand why things are being done as they are before they commit to action. Our clients can't talk to every individual or group personally. Memos to the entire workforce and large-group communication sessions only go so far in answering specific questions that individuals pose. When we help enlist the support of key individuals or groups, we're helping to drive change in the organization by playing the advocate role.
Organization change must be approached as a marathon, not as a sprint. It will test a leader's endurance and perseverance as well-grooved patterns of comfort and familiarity are dismantled and it begins to feel like all hell has broken loose. The seasoned partner will build into her partnership with a leader an allowance for such storms and establish herself as an ally and an advocate.
Laying the Groundwork for Success
When done right, organizational partnerships can help drive meaningful results for your business. From improving communication between your internal teams to providing a better culture that truly engages and motivates team members, partnerships can be crucial in addressing the issues holding you back from making lasting improvements.
But these types of outcomes don't happen by accident. They begin when leaders come to a partnership with clearly-defined goals and a sense of humility that allows them to work together with their partner in an environment of collaboration and trust. With the right mindset, long-term change becomes a reality.
Ron Carucci is an Advisory Board member of Ethical Systems as well as cofounder and managing partner at Navalent. He is the bestselling author of eight books, and his work has been featured in Fortune, CEO Magazine, Harvard Business Review, BusinessInsider, MSNBC, BusinessWeek, and Smart Business.
Reprinted with permission from Forbes.
https://www.ethicalsystems.org/wp-content/uploads/2023/04/hands-20333-min-scaled.jpg
1707
2560
Ron Carucci
https://ethicalsystems.org/wp-content/uploads/2020/04/ES-logo-final-white.gif
Ron Carucci
2023-03-18 13:33:44
2023-04-04 14:01:32
How to Forge Partnerships That Drive Organizational Change