In Shopify Support, Effective Managers Act As Mission Enablers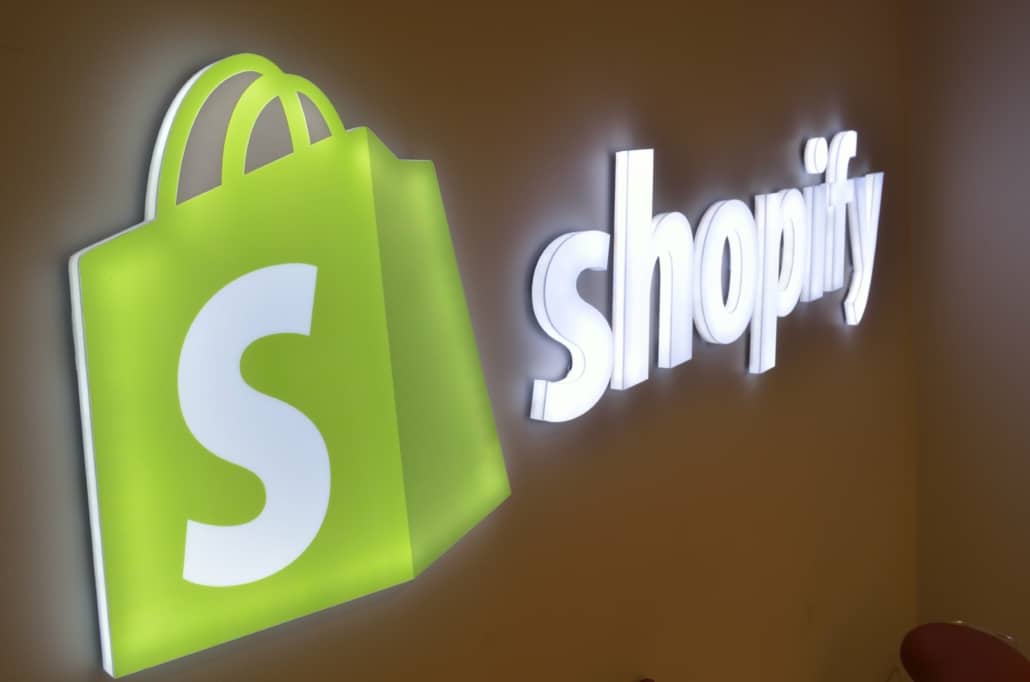 Is there a leadership craft that can help employees feel fully empowered in a remote or hybrid work setting? As companies remain split between in-person and dislocated work and employees expect greater meaning in their work-life, remote leadership continues to pose a mix of challenges. Paradoxically, more and more organizations have responded by using employee-monitoring technologies. But even without the vexing effects of surveillance software, experiencing isolation, misalignment or limited impact, when working alone, may be enough to feel ineffective.
While remote work has its constraints—no fun in-person breaks, less task-related or social information, fewer impromptu meetings, etc—it can become a source of employee commitment.
We've seen this firsthand in Shopify Support, a globally disbursed team of support advisors that helps Shopify's merchants solve their business challenges. A success story that stands on many pillars, Support's culture draws much of its energy from team leads who know how to recast the traditional manager role into that of mission enabler.
These managers are aligned with the organization. They understand the company's ethos. They care. Most importantly, they use these valuable assets to empower their teams.
Deconstructing the Craft of the Mission Enabler
Leading With the Heart, Not Just the Head
While remote leadership offers fewer chances to model behavior, it still allows managers to influence employees through their energy. In Support, for example, team leads who put their emotions into what they do help advisors feel connected and motivated. In addition to creating a work climate charged with positive affect, leading with the heart, not just the head, opens more avenues to catalyze and maintain employee commitment.
First, by providing more than task-oriented guidance, a manager who is genuinely invested into what they do brings a fuller "presence" to their remote team. This sympathetic style fosters a strong sense of belonging—an invaluable benefit, especially when employees are physically distant from the organization.
Second, managers who demonstrate dedication reinforce the importance of service, thereby inspiring purposefulness. Unsurprisingly, support advisors who report to these leads feel more purpose-driven, impactful and aligned with Shopify's mission.
Finally, imbuing remote leadership with emotional engagement also increases the team's energy. For example, the more leads tackle their work with dedication, the more employees feel positively absorbed by and passionate about what they do, a state that helps them respond to complex and pressing customer requests with greater effectiveness.
Enabling Smart Risk-Taking
A key decision companies face when adopting a remote-work strategy is choosing between job autonomy and risk management. Organizations worried about losing control may end up relying on employee-monitoring technologies. But those that look at dislocated work as an opportunity to empower employees can benefit from the greater autonomy and self-regulation a trust-based culture typically creates.
In Shopify Support, for example, advisors are afforded significant freedom in handling merchant interactions, a highly enriching aspect of their job.
Yet, even when the organization encourages trust, managers may feel uncomfortable letting their guard down—especially in a remote work setting. The gap between what the organization's norms suggest and what managers do is where team leads who play the role of mission enabler shine.
Far from encouraging reckless conduct, these managers use their sense of direction, knowledge of the job, and cultural awareness to help advisors take smart risks in the customer's service. Likewise, by avoiding micromanagement and reinforcing job security, these leads help employees adapt to change.
Managing Conflicting Expectations
The ability to reconcile conflicting expectations, a central aspect of the manager's role, matters even more in a remote setting. Since dislocated work creates distance, employees may mistakenly conclude that their personal goals are at odds with the organization's objectives. Likewise, growth prospects may seem less accessible in a remote setting. A manager who fails to close these gaps will struggle to engage direct reports.
Our research shows that when conflict and misalignments arise in remote work, the lead's outlook makes the difference. Managers who trust the organization and enjoy collaborative work relationships draw from their positive experiences to frame and manage disagreements. Not only do these leads offer a perspective where seemingly at-odds priorities reconcile. But they conjure a vision of growth that feels tangible to employees.
Enabling Effective Remote Leadership
Ensuring team leads play the role of mission enabler starts with recruiting candidates whose values, priorities, and skills fit the job of helping others grow and succeed. But it also entails creating a management culture rooted in trust and high-quality connections, including giving managers freedom to shape their teams.
According to Clovis Cuqui, a VP in Shopify Support focusing on merchant acceleration, three areas have proven instrumental to effective remote leadership: team size and time; lead training and development; and communication and alignment opportunities with senior leadership.
---
Subscribe to the Ethical Systems newsletter
---
Small Teams + High-Quality Team Time
To help leads develop high-trust relationships with their direct reports, Support teams rarely exceed ten employees. Moreover, leads spend regular dedicated time with their teams, structuring sessions any way they want. For example, some managers set aside time for yoga or mindfulness practices, while others use team time to give employees the opportunity to become friends. In addition, managers and employees actively recreate the familiarity of face-to-face work by maintaining impromptu connections. Finally, leads also invest time in the customer channels, helping new advisors learn the ropes and respond to merchant requests effectively.
Dedicated Training
To prepare for their role, Support leads complete Shopify's leadership training—a program that emphasizes the importance of leading with a growth mindset. But they also participate in the learning modules Shopify Support has created to help team leads foster a culture of trust, connectedness, and purpose. Through their development journey, managers reflect on the nexus between their role and customer satisfaction. They learn to view leadership as a medium to build inclusion. They practice the coaching skills needed for high-quality remote exchanges. And they internalize the complex expectations of a matrixed organization—a skill set that helps them provide clear task guidance but also build collaborative relationships with peers.
Continuous Alignment
In Shopify Support, regular communications and team-wide events keep managers aligned with the company's ethos. Since 2015, the Support organization has held Leadcon: an annual retreat that brings all Support leaders together for a few days. In addition to the ongoing departmental work, the retreat's agenda mostly focuses on the strategic and leadership needs of a rapidly growing organization. Through a combination of motivational speakers, high-impact sessions, and creative workshops, Leadcon provides senior leaders and managers with a unique opportunity to reflect on their shared leadership responsibilities.
On a day-to-day basis, Support uses a process of cascading communication to keep leads connected to the strategy. This routine of downward messaging enables managers to respond to change and keep their teams in sync with the rest of the company. Additionally, Support senior leadership maintains an open dialogue with managers and employees through town halls and ad-hoc brainstorming sessions.
Constantly encouraged to practice effective remote leadership, Support team leads learn to play the role of mission enabler quickly. Dana Tessier, Director of Knowledge Management at Shopify, noted: "These leads shine a 'guiding light' into the network. They emphasize the importance of purpose, help employees feel like integral parts of the company, and keep engagement high."
Unsurprisingly, while remote work often poses a challenge for management, in Shopify Support, it has only strengthened the bonds between leads and their reports.
Caterina Bulgarella is a culture architect and a member of Ethical Systems' core team.
Reprinted with permission from Forbes.
https://www.ethicalsystems.org/wp-content/uploads/2023/06/Bulgarella-shopify-support_HERO-scaled.jpg
1696
2560
Caterina Bulgarella
https://ethicalsystems.org/wp-content/uploads/2020/04/ES-logo-final-white.gif
Caterina Bulgarella
2023-05-11 16:05:37
2023-06-03 03:31:27
In Shopify Support, Effective Managers Act As Mission Enablers