How Shopify's Support Team Puts Trust at Its Core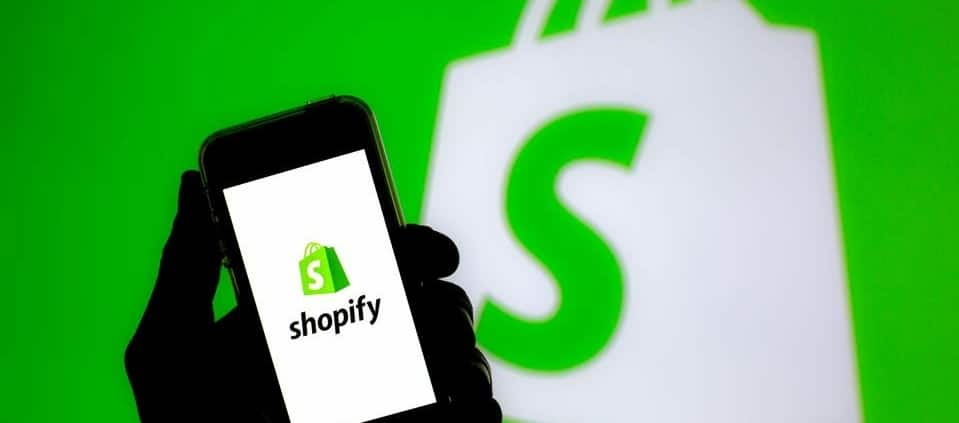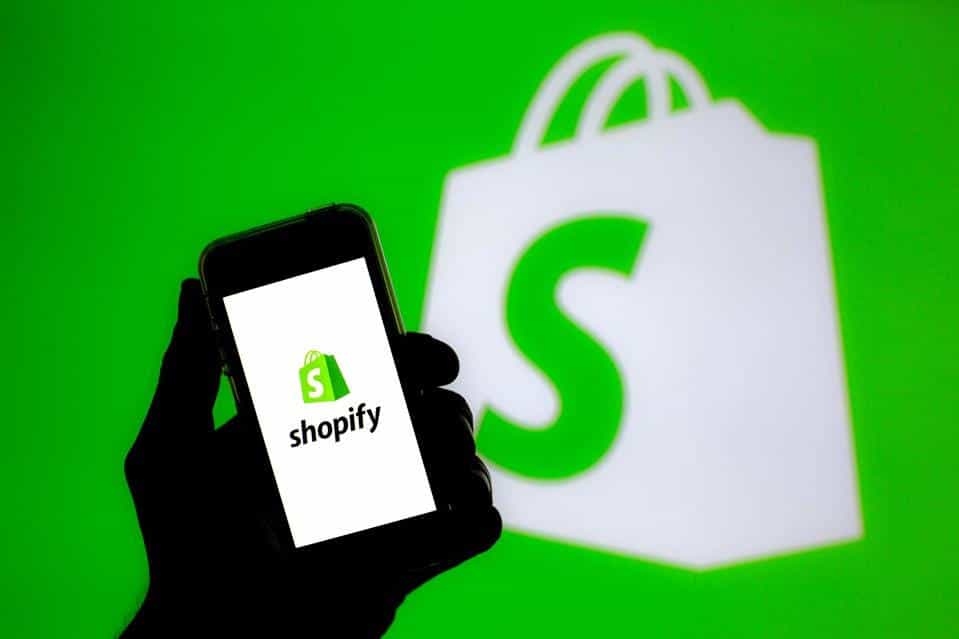 As many organizations stick to remote work or hybrid models, questions about what type of organizational culture can best support their business in this new work reality remain top of mind. Simulations in which players must decide whether to add their money to a common pool without knowing if others will do the same show that the expectation of shared gains, which trust fosters, motivates participants to contribute. Indeed, trust, one of the most vulnerable assets of our time, may prove critical to companies' ability to thrive when, as in remote work, uncertainty is high. In these settings, employees' confidence in the organization and its internal stakeholders will be crucial to their engagement and willingness to stretch.
Our two-year study at Shopify Support, which drew from decades of research on ethical culture and trustworthy organizational behavior, corroborates this conclusion. The Support Team—a global network of support advisors who, from their home offices, help customers solve their business challenges—started operating remotely in 2014. This remote-work strategy has helped Shopify scale rapidly—a critical business need for a company that crossed the $1B revenue mark faster than any other SaaS startup. Notably, throughout this remarkable growth, Shopify Support has continued to adapt successfully. All along, trust has remained at the core of its operation.
Trust sustains the deeper motivation that employees feel when they are aligned with the organization.
Pressure Versus Trust
One way to appreciate the role of trust is to examine its effect vis-a-vis work pressure, the proverbial "stick" often used to motivate employees and produce results. While pressure keeps people on their toes, too much pressure can be detrimental. Our study found that both trust and pressure increase employee engagement, but the influence of trust is far more significant. Furthermore, excessive pressure may foster a sense of isolation—a costly side effect in a remote work setting—while trust nurtures a genuine feeling of belonging.
Yet, a high-trust culture may inadvertently, and paradoxically, create internal pressure, such as when employees doubt whether they can live up to the trust placed in them. In Shopify Support, for example, employees' strong mission orientation and broad job autonomy may lead to imposter feelings and, unwittingly, weaken engagement.
Though pressure may increase focus in the short term, trust sustains the deeper motivation that employees feel when they are aligned with the organization. This more enduring bond is what helps a team stretch and rise to new challenges. Take, for example, the unprecedented growth Shopify experienced in the first year of the pandemic when its gross merchandise volume nearly doubled. Not only was Support able to respond to this record increase in customer requests, but in providing help and assistance, most advisors viewed their role as having a do-or-die impact on the customer's ability to keep their business alive.
For organizations wishing to build a high-trust culture, the lessons from these insights are multi-layered. The traditional stick may increase effort, but it is less effective in creating long-term emotional engagement. Conversely, with trust at the core, organizations can replace the external stick with a far-reaching sense of purpose and achieve a more lasting commitment. However, as they rely on trust, they must also manage the impact it can have on employees' self-confidence.
The Role of Senior Leadership and Team Leads
Articulating a compelling vision, demonstrating competence, and practicing fairness and openness in decision-making are fundamental ways for senior leadership to earn trust. Unsurprisingly, these behaviors also impact the Support Team's culture.
During the early days of the pandemic, Support's senior leaders started using podcasts, Ask-Me-Anything sessions, emails, and a variety of other media. This all-encompassing communication strategy translated into a strong sense of direction—even as an unsettling fog was enveloping the world, Support Team's employees knew where they were going. Notably, while the positive effects on trust were undeniable, in employees' minds those engaging communications became the new norm—a reminder that openness is not the type of route that organizations can walk on and off without appearing inauthentic.
Whereas employees look to senior leaders for a vision of shared growth, they scrutinize their team leads to understand how that vision is going to work out for them. In Shopify Support, to help leads and their direct reports develop a close relationship, teams do not exceed a 1:10 ratio. High-quality exchanges make all the difference because leads are the primary link support advisors have with the rest of Shopify. Thus, leads who share information, reinforce the meaning of the work that employees do, and help them hone skills and pursue growth opportunities are the network's true "lightkeepers." By creating the connective tissue that makes people feel valued and included, leads who engage in these behaviors reduce the "distance" remote work may engender. Conversely, ineffective team leads can become a significant and somewhat difficult-to-fix vulnerability.
Though team leads influence the trust support advisors have in senior leadership, neither leads nor senior leaders can make up for each other's trust violations. Even an inspiring senior leadership vision may fail to compensate for ineffectual team-lead behavior. Similarly, a highly effective team leader may find it hard to offset senior leadership conduct that does not meet employees' expectations.
Balancing Corporate Values and Structural Enablers
When building a trust-based culture, corporate values and structural enablers (i.e., processes used to set roles, evaluate performance, and others) require extra foresight. Values may give employees criteria to gauge trust and simultaneously hold others accountable. But they may also end up conveying empty promises. Structural enablers may create consistency but limit autonomy and encourage micromanagement.
Support advisors take Shopify's values to heart. This, in turn, deepens their attachment to the company. Yet, the more they are committed to the organization's ethos, the closer their scrutiny. Thus, not only must decisions entail principles of care and fairness, but choices that appear to deviate from such principles must be explained. Though values-based decision making is more complex, it pays off—and in a long-lasting way.
For example, when the COVID-19 pandemic was still incipient yet a threat to employees' well-being, Shopify quickly moved its entire workforce to remote work. Simultaneously, all Shopifolk received the necessary resources to adjust to this change (i.e., an allowance, extra personal days, and flexible work arrangements for those who needed them). Unsurprisingly, this decision is still a source of employee pride today.
---
Subscribe to the Ethical Systems newsletter
---
Corporate values are especially important within Shopify Support since the organization has consciously avoided over-bearing processes to promote risk-taking and innovation. Yet, in a work environment where trust is so important, lean processes may create insecurity about one's trust status. We spotted this dynamic in two domains. First, employees' demand for more communication is not simply a call for greater transparency but a way for people to feel assured that they are trusted. Second, while the absence of heavily scripted roles and processes engenders a sense of autonomy, it may also be a source of self-doubt in the early stages of an employee's career. Therefore, advisors who achieve quick wins feel like they've earned the trust placed in them—a trust-fulfilling prophecy, one could say.
Overall, if there is a lesson about corporate values and structural enablers for all organizations managing remote work, it is that neither values nor processes necessarily lead to high trust. Values must underscore the right ethical frame, and they must be part of everyday decision-making. Processes, too, must be architected with care. Overbearing processes may undermine autonomy and, ironically, weaken fairness and transparency. But if they are not supplemented with experiences that help employees develop a sense of mastery, self-efficacy and inclusion, lean processes may create more pressing trust expectations.
Reaping the Benefits of Trust
Over the course of four survey rounds, we've consistently found that within the Support team, employee engagement is twice as high as in traditional call centers. Most advisors do their jobs with attention, energy, and a sense of care for the customer. Predictably, this leads to more positive merchant feedback. Trust plays a crucial role in this virtuous cycle, compensating for the fewer opportunities for social-status displays and other forms of extrinsic motivation typical of a remote-work setting. Thus, the higher the trust among advisors, the higher their sense of purpose. And the more vibrant an employee's sense of purpose, the higher their commitment and the resulting customer satisfaction.
Indeed, employee engagement is not the only outcome that benefits from trust. Belonging—the feeling of being an integral contributor to the group—is also stronger when trust is high. This is important for Support as the team hires a heterogenous workforce with non-traditional skillsets and competence areas. Fostering belonging starts with giving employees job autonomy and making them feel trusted. It continues with creating psychologically safe teams where people can work through differences in views, styles, and values. But ultimately, it requires creating a trust-fulfilling prophecy, an employee experience with plentiful opportunities for purpose and growth.
Unsurprisingly, though turnover is a natural part of any organization, people in Shopify Support are less likely to stay when they do not experience the shared growth that trust presupposes. Lacking purpose and opportunities for personal and professional development doesn't simply challenge employees' own goals. It ultimately represents a breach of trust. And though leaving remains a last-resort response, it is often a decision accelerated by feeling left out of the trust circle due to a bad relationship with a team lead, perceived procedural unfairness, and/or some other trust-eroding experience.
Today, Shopify Support continues to scale its operation, all the while scaling trust, too. This includes proactively focusing on its culture, organizing work in larger regional groups, and developing norms to make digital life seamless. For organizations that rely on remote work and wish to use trust as the connective tissue, our research offers another insight: Monitoring culture instead of individual employees is the only way to build a high-trust remote-work environment where people can thrive and do their best work.
Caterina Bulgarella is a culture architect and a member of Ethical Systems' core team.
This post was originally published on Forbes, and is reprinted with permission.
https://www.ethicalsystems.org/wp-content/uploads/2022/01/https-specials-images.forbesimg.com-imageserve-61d2257f67149c1a3f55465d-Illustration-of-a-Shopify-logo-960x0.jpgfitscale.jpeg
639
959
Caterina Bulgarella
https://ethicalsystems.org/wp-content/uploads/2020/04/ES-logo-final-white.gif
Caterina Bulgarella
2022-01-14 13:13:48
2022-02-01 13:29:33
How Shopify's Support Team Puts Trust at Its Core