Miss the 2019 Ethics by Design Conference? Watch It Online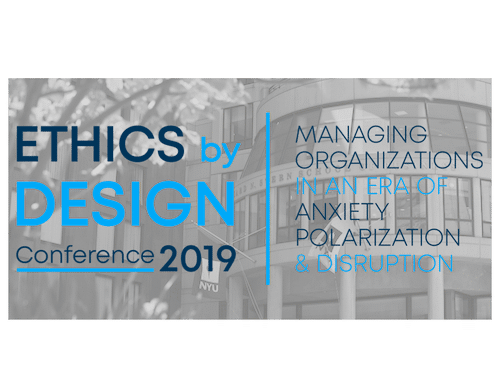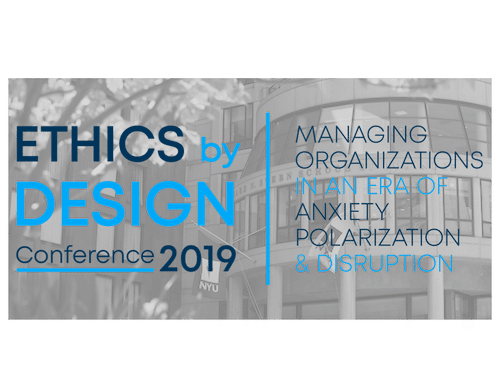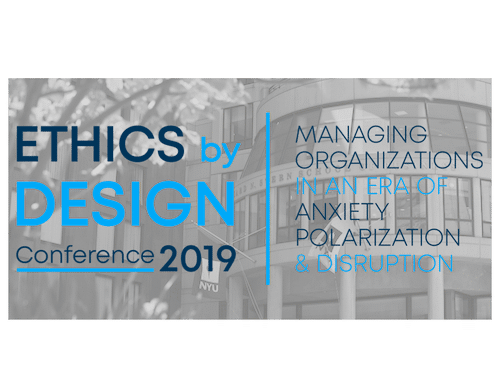 Jon Haidt, in his closing remarks during our second Ethics by Design conference, wanted to share his overall takeaway, encapsulating a day's worth of ideas on managing organizations in an era of anxiety, polarization, and disruption. "We're always talking about the importance of systems—ethical systems, designing systems. At the end of the day, I have a much greater appreciation of just how hard it is to make good systems," the Founding Director of Ethical Systems said. He noted that lots of people help make systems, in engineering and economics, but you wouldn't want engineers or economists designing a system alone, for human beings to inhabit. "We need the input of economists and engineers, but there have to be humanists involved. These are ultimately systems for human beings. And any system that's designed that doesn't take human nature into account—a really deep understanding of human nature—is likely to become a monstrous system."
Glancing at some of the titles and descriptions of the panels and talks, it is possible you could have gleaned that very insight. For example, our first panel, by no means going in order of easiest topics to discuss, was on "Designing Wise and Ethical Limits to Speech." And our second afternoon panel, which struck a widely resonant Orwellian cord, judging by the enthusiasm in the following Q&A, delved into "The Ethics of Workplace Surveillance and Monitoring."

Interspersed among these panels were research round-ups from behavioral science researchers—on social contagion and trust, the non-randomness of dishonest behavior, and the rigorous assessment of ethical culture, to name a few. Along with many Ethical Systems collaborators, all luminaries in the field of business ethics, we were lucky to have special guests Luigi Zingales and Eugene Soltes, professors from business schools at the University of Chicago and Harvard, respectively.

You can find recordings of our conference—at least, the ones that were not off-the-record—here. Please enjoy, and send any feedback you might have for future events like this to our Interim Executive Director, Noel Boyland, at info@ethicalsystems.org.

Brian Gallagher is Ethical Systems' Communications Director. Follow him on Twitter @brianga11agher.
https://www.ethicalsystems.org/wp-content/uploads/2019/05/pictures_conference-blog_HERO1.png
375
500
Brian Gallagher
https://ethicalsystems.org/wp-content/uploads/2020/04/ES-logo-final-white.gif
Brian Gallagher
2019-05-03 01:49:16
2020-03-26 16:55:22
Miss the 2019 Ethics by Design Conference? Watch It Online