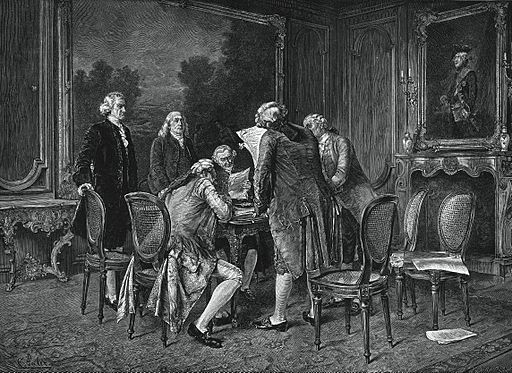 INTRODUCTION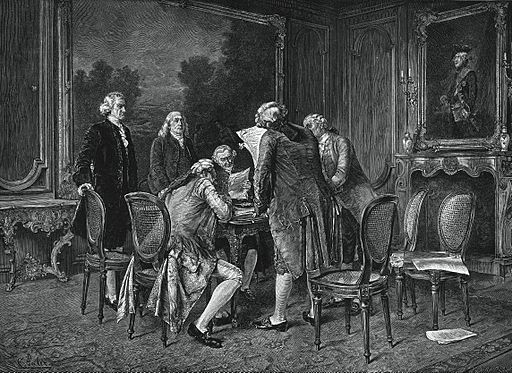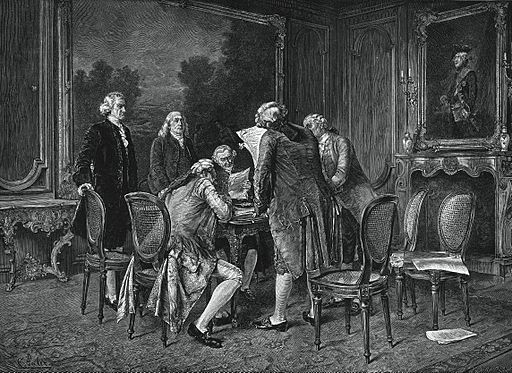 Carl Seiler, Signing the Preliminary Treaty of Peace at Paris, via Wikimedia Commons.
Negotiation is commonly defined as a decision-making process by which two or more people or groups agree on how to allocate scarce resources. Negotiations do not occur in a vacuum. Rather, the organizations in which negotiations occur play an important role in influencing the behavior of individual negotiators.
Thus, the culture of an organization (e.g., whether it is focused more on value claiming rather than value creation, or on short-term benefits rather than long-term relationships) affects the behavior of those operating in it. And, regardless of environment, negotiation is a "mixed motive" interaction; negotiating parties will be motivated both to cooperate (creating value) and compete (claiming value). Additionally, most negotiations are characterized by information asymmetries. As a result, deception is pervasive.
Because negotiation involves both cooperation and competition, it raises many ethical questions. In their seminal book, What's Fair? (public library), Wheeler and Menckel-Meadow explore the intricacies of ethics in negotiations addressing questions like:
Under what conditions, if any, could exaggeration, misrepresentation, or withholding of information be defensible in a negotiation?
When are coercive tactics ethical?
To what extent should we use financial or legal pressure to force settlement?
Should we worry about whether an agreement is fair to all the parties, or about the effects our negotiated agreements might have on others?
---
CONTENTS
---
IDEAS TO APPLY (Based on research covered below)
Be careful about overestimating your understanding of the other side's perspective. Parties generally overestimate the extent to which they have understood the other side's preferences and priorities.

Engage a third party. Third parties can often help parties to break impasses and create more valuable agreements by (sometimes confidentially) uncovering interests and assumptions that parties have not clearly communicated.

Watch out for naïve realism. Naïve realism (described below) leads people (particularly in Western cultures) to assign far too much weight to personality traits in accounting for outcomes. While personality traits do have a greater influence on outcomes when parties believe there is a fixed pie to be divided, even then, personality matters less than most of us imagine; what matters more are situations and how negotiators construe them (Ross & Ward, 1995).

Imagine what it's like to walk in the other side's shoes. Negotiators who spend time imagining how the other side sees the problem generate more valuable outcomes for themselves; being empathic with the other side's feelings has no effect (Galinsky et al., 2008).

Ensure that—as much as possible—all parties involved see the conflict resolution processes as fair. Cheating and unethical behavior are more likely when people believe that the process for resolving conflict or allocating resources is flawed, unfair, or illegitimate (Gino & Pierce, 2010; Gino & Pierce, 2009; Tyler & Blader, 2003).
---
​​AREAS OF RESEARCH
---
CASE STUDIES
Failures
Here are two cases that show a failure to reach value-creating deals because of a focus on power and value claiming strategies:
Successes
---
OPEN QUESTIONS
How do cultural norms or expectations affect judgments about what is "ethical" in a particular bargaining or negotiation situation?

What are the ethical obligations of a negotiator, and in what ways do they depend on context?

What are the ethical duties of third parties who seek to assist negotiations.

To what extent should a third party remedy major imbalances in power between parties?
What kinds of disclosures should a third party make?
Does the third party have an obligation to produce recommendations or agreements that are wise? Fair? Likely to be implemented? Or only to ensure that all parties are treated in accordance with established ground rules?
---
TO LEARN MORE
Books
Articles
Relevant Images and Videos
This page is overseen by Francesca Gino and Hal Movius. Other researchers may have contributed content.
======================================
Miscellaneous Links & References
Tetlock and accountability studies
https://www.ethicalsystems.org/wp-content/uploads/2013/10/Research-page-pics_PreliminaryTreatyOfParisPainting.jpg
373
512
David Newman
https://ethicalsystems.org/wp-content/uploads/2020/04/ES-logo-final-white.gif
David Newman
2013-10-03 13:57:08
2020-04-14 01:17:29
Negotiation