Meet Alison Taylor, Ethical Systems' New Executive Director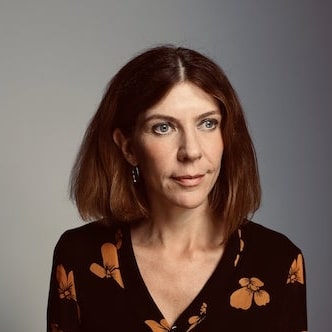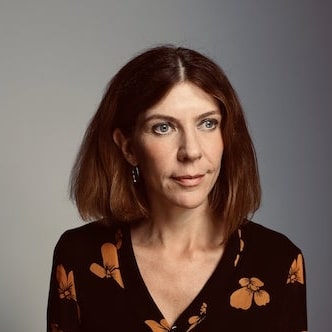 Over the years I've found it common, interviewing people, to hear that their line of work wasn't what they envisioned for themselves. A game theorist I spoke to not too long ago, for example, had originally planned to study spacetime but now he models cooperation. Recently, I was curious about the sort of response I'd get from Alison Taylor, the new Executive Director at Ethical Systems.
In her early 20s, Taylor spent a year traveling across India, mostly alone. It was highly formative for someone who had, in college, immersed herself in anti-colonial movements. Her view of the spectrum of behavior in human society broadened as a result of the trip. She became fascinated by how culture and power relationships can radically shift, and particularly by the prospect of guiding the process without violence.
Her latest position seems to be a result almost of a natural or logical progression, from higher education onwards. Of course, she didn't foresee, during a dozen years investigating corporate corruption, that she would eventually head an organization like Ethical Systems—one that aims "to make business ethics a cumulative science," she said, by identifying approaches in companies that work best to foster effective and ethical cultures. But, in that past work, which took her to the Middle East and Africa, and then the Americas, she became interested in how multinational businesses, and the political economy of the societies in which they operate, shape one another. "I also learned," she said, "that whether a business operates with integrity has far less to do with laws and regulations than the culture and leadership in those organizations."
That was a germinal insight. She began to understand the limits of regulation and legal risk in improving corporate behavior, and became interested in exploring other approaches. Studying organizational psychology, she thought, would help her make sense of what she was seeing in the dozens of countries she visited—among other things, how corruption and abuse of power drive poverty, undermine security, and impact human rights. Not long after, at Business for Social Responsibility (BSR), a global nonprofit organization, she worked to advance sustainability and responsible business practices.
I caught up with Taylor to talk about what she thinks the biggest ethical problem is for business today, her vision for Ethical Systems, and the sort of work she did while at BSR.
What is the biggest ethical problem with business today?
I'd say that business leaders are still uncertain and divided over what their ethical responsibilities are, and whether it is appropriate for them to play a more active role in addressing societal concerns. The vast majority of multinational companies have established compliance programs, and most also report on sustainability issues and tout their efforts to be more environmentally responsible and support their communities and employees. But there remains a huge disconnect between these efforts and the core operating model of the business. You end up with a very disjointed picture, where a company may be touting its efforts to reduce carbon emissions, while simultaneously funding trade associations that lobby against climate change efforts, or providing funds for community investment while also employing contractors who have no healthcare and barely earn more than the minimum wage. The focus today is on hypocrisy, particularly around tax and political lobbying. The public is far more attuned to gaps between rhetoric and action than ever before.
What major effects do you think we would see in the 2020s if business leaders remain uncertain and divided over what their ethical responsibilities are?
We are in an era of political polarization and popular protest. By one estimate, the latter will affect 40 percent of all countries in 2020. Large swathes of the public do not trust their governments, and trust in big business is not much higher. The Business Roundtable and numerous other influential commentators have called on businesses to shift from an exclusive focus on shareholder value to operating in the interests of all stakeholders. Businesses are paying lip service to the concept of stakeholder capitalism, but behind the scenes there is enormous uncertainty about what this means and how to proceed. Short-term pressure from investors remains a huge consideration, notwithstanding the boom in more responsible investing. There are also unresolved questions about how to navigate trade-offs and conflicts between investors, governments, employees, and society. If businesses cannot forge a path forward, there will be a further collapse in public trust, greatly increased internal conflict and disruption, and worsening economic and political instability.
How do you see Ethical Systems influencing the discussion and practice of cultural change in business?
There is a need to build a more holistic and multidisciplinary approach to ethics and organizational culture. There are a number of siloed conversations taking place, and limited cross-fertilization of ideas. There is an ethics and compliance discussion that focuses on reducing employee fraud and corruption; a human-resources conversation focused on diversity, inclusion, morale, and motivation; and a responsible-business conversation focused on the environment, society, and corporate "purpose." I'd like to build a community of academics and practitioners that is interested in exploring questions of corporate integrity from a more strategic perspective, taking into account the best thinking that academia has to offer, and sharing ideas and new approaches. Then we can make progress in addressing the enormous challenges we face.
Which stakeholder group do you think management ignores most, and which one do you think is the worst for management to ignore?
It's difficult to generalize here. All other stakeholder groups have been lower priority than investor needs for several decades, for understandable reasons. As this status quo has started to shift, many companies have been caught out by the speed and scale of the increase in employee activism. Over the past few years, workers have been increasingly vocal about pushing their employers to do more on social and environmental issues, and are now seeking a greater say in how companies do business, and with whom. One way to understand this is as a call for more democratic, participatory decision-making about corporate strategy. Companies ignore this at their peril. Even if labor rights and unionization are not an option, employees can have huge reputational impact just by taking their concerns to the media. Whistleblowing models based on leaking confidential information have come of age, and corporate leaders are losing the ability to control and direct the public narrative about their activities.
How should companies approach addressing popular discussions about workplace issues, like pay disparities between men and women, say?
Addressing gender pay gaps is a strong imperative for many companies, but many companies have tried measures that have not succeeded. There is a tendency to rely on benchmarks of what peer companies are doing, or 'best practice' suggested by consultants, even when the evidence for what might work is thin or non-existent. I'd urge companies to try to be less reactive to public pressure, and to shape their strategies with the help of the best academic expertise available. University professors are conducting cutting-edge research that might benefit business across a range of disciplines, but far too much of this work is stuck in academia and does not make a meaningful dent on the real world. More broadly, many of the highest stakes challenges facing businesses today are unprecedented, and it will be difficult to progress without a more experimental and innovative mindset from the private sector.
What drove you to join BSR?
I wanted to understand how voluntary frameworks from the human rights and sustainable development worlds could drive better behavior, and to get a deeper understanding of how you can change the organizational system so that it is more ethical and effective. I had explored this from the perspective of ethics and compliance, so I wanted to understand how social responsibility might complement or contradict these efforts. Ultimately, I came to understand how the decisions and priorities of leadership, ethics and compliance, sustainability and risk teams can support or undermine each other, and the impact of these interactions on organizational culture.
Is there one project or objective you had at BSR that would be emblematic of the sort of work you did there?
That's hard to say. I worked on an incredible range of projects at BSR. I helped investment banks integrate social and environmental issues into their due diligence. I assessed the human rights impacts of companies operating in Myanmar. I helped pharmaceutical companies design strategies to anticipate and respond to public concerns over drug prices and the health impacts of climate change. I helped companies understand the relationship between corruption and negative human rights impacts. I advised Facebook on developing a more inclusive approach to its content moderation policies. One common theme across my work was the need for environmental, social, and governance issues to be truly integrated into strategy and commercial decision-making, rather than treated as ancillary "nice to have" considerations. The approach I took to these questions was deeply informed by my work on organizational culture, group dynamics, and human behavior, as well as my long experience helping companies navigate challenges at the intersection of risk, responsibility and integrity.
You supervised BSR's Sustainable Futures Lab, which has a program "designed to help senior decision-makers better understand the strategic value of sustainability, learn how to do futures thinking, and prioritize issues facing the business that most require strategic foresight." Do ethical or cultural issues facing businesses often require strategic foresight?
Futures thinking is an effective way to drive more creative and strategic approaches to many questions, including those that relate to culture, ethics, and sustainable business. Human beings find it hard to think about the future without extrapolating from the past, and we are horribly bad at predicting the future, even when we have deep subject matter expertise. Strategic foresight is not about making predictions but helping businesses think in a more innovative and collaborative way about the future. By thinking through the issues facing the business that are highly impactful and uncertain (the impacts of automation on our working lives or climate change on operations and supply chains are both good examples) companies can ensure that they are better prepared and more resilient across a range of plausible, internally consistent scenarios.
How has your intellectual background shaped the way you confront ethical challenges in the business world?
My initial academic focus was in history and then politics and international relations. This led me to a career in country risk and then to the intelligence and investigations industry, with a focus on corporate corruption. I became fascinated by big picture questions about the relationship between government, business and societal progress. I visited dozens of countries and gained amazing insight into these questions, particularly how corruption and abuse of power drive poverty, undermine security and impact human rights. But gradually, I began to question the effectiveness of my due diligence and investigative efforts in improving corporate behavior.
What made you have doubts about your work improving corporate behavior?
Much of what I was doing was a tick-box exercise to help companies deflect regulatory scrutiny and satisfy a process that there was little genuine respect for. Very few companies were interested in gaining a deeper understanding of the impact of their decisions or making meaningful changes to build integrity. The problems I was running into seemed related to culture and leadership, but I lacked the tools and conceptual frameworks to interpret and respond to what I was seeing. This ultimately took me to Columbia University to study organizational psychology. This program was a revelation, and what I learned helped me understand a lot more about how humans behave and interact. This in turn helped me consider new approaches to ethics and organizational change.
If you had to describe your line of work to a class of middle school students, what would you say?
There is an important debate today about whether it is best for companies to focus on making as much money as possible, or whether it is also important for them to help people and improve the environment. Some people think that it is up to the government to make laws and look after people, and as long as businesses don't break those laws, everything is fine. But lots of businesses realize that people don't trust them, and they want to do more to reduce their negative impacts and improve the lives of their customers, suppliers, and employees. I try to help those businesses figure out how to do this as well as possible.
Brian Gallagher is Ethical Systems' Communications Director. Follow him on Twitter @BSGallagher.
https://www.ethicalsystems.org/wp-content/uploads/2020/01/pictures_taylor-QA_HERO-e1585806403413.jpg
332
332
Brian Gallagher
https://ethicalsystems.org/wp-content/uploads/2020/04/ES-logo-final-white.gif
Brian Gallagher
2020-01-25 05:00:00
2020-04-28 19:46:50
Meet Alison Taylor, Ethical Systems' New Executive Director