The Double-Edged Nature of Cooperation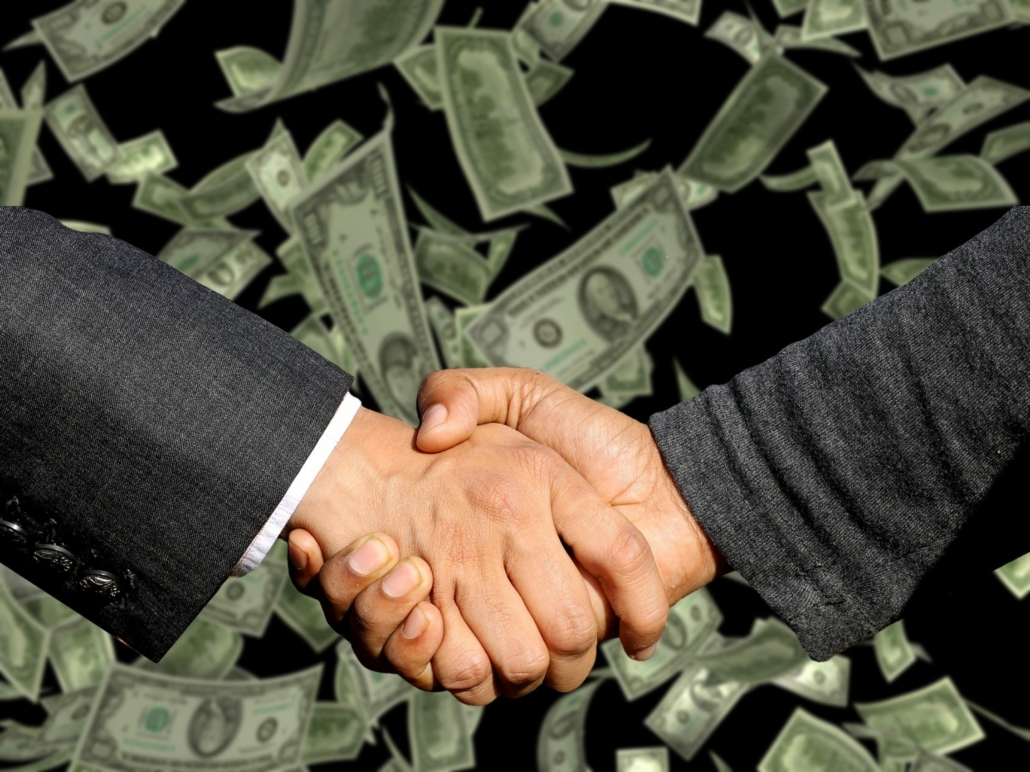 The pandemic has been a stark reminder of just how much we rely on one another. Like plagues of the past, the novel coronavirus has exploited our social nature. But our sociality is also our Get Out of Jail Free card.
Billions of people complying with strict lockdowns and the race to roll-out COVID-19 vaccines in record time are examples of our extraordinary ability to cooperate. This begs the question: why do we cooperate with each other in the first place?
In her new book The Social Instinct: How Cooperation Shaped the World, Nichola Raihani claims that this may be the most pressing scientific question of our time. To get to the bottom of this, Raihani takes us on an intellectual journey, chronicling some of planet Earth's most successful social species.
The we in me
Nichola Raihani is a professor of psychology at University College London, who actually trained as a zoologist (making her a rare breed of psychologist). Unearthing exactly what humans do and do not have in common with other animals has been the mainstay of Raihani's scientific career.
Whether it's the Taj Mahal or the International Space Station, staggering feats of human cooperation are clear for all of us to see. "Every human achievement we can think of, from the trifling to the truly magnificent, relies on cooperation," Raihani writes. "From the most mundane of activities, like a morning commute, to our most tremendous achievements, such as sending rockets into space. Cooperation is our species' superpower."
"Cooperation and competition are simply two sides of the same coin."
Invisible to the naked eye is the vast array of cooperation that takes place at microscopic levels, even under our own skin. In The Social Instinct, Raihani reminds us that we are multicellular organisms, composed of trillions of cells working around the clock to keep us alive and kicking.
To let this sink in, Raihani invites us to look in the mirror and see ourselves as a Russian doll.
You are you on the outside, but this external appearance isn't all there is. If you prise the outer shell open, you'll find another version of you looking inside, which itself contains another version and another within. You are simultaneously an individual and a collective. Your body is made up of trillions of cells- around 37.2 trillion to be precise. For perspective that's more than 5,000 times the number of people on earth. Most cell types contain forty-six chromosomes and each of these accommodates genes, ranging in number from a few hundred to many thousands.
From this perspective, Raihani argues that the most pivotal moments in human history were not the dawn of agriculture or the invention of the wheel. Rather, they were a coalescing of chance events millions of years ago that led to our multicellular existence.
This expansionist view of cooperation explains many wonders of the natural world, including how social insects appear to morph into superorganisms. Like separate parts of a car, the vast array of roles social insects play only really makes sense when we understand the overarching "vehicle," which in this case is the insect's colony. According to Raihani, social insects' colonies mirror our multicellular bodies, where the Queen is akin to egg-producing ovaries, and the sterile workers resemble cells in our bodies responsible for general maintenance and repair.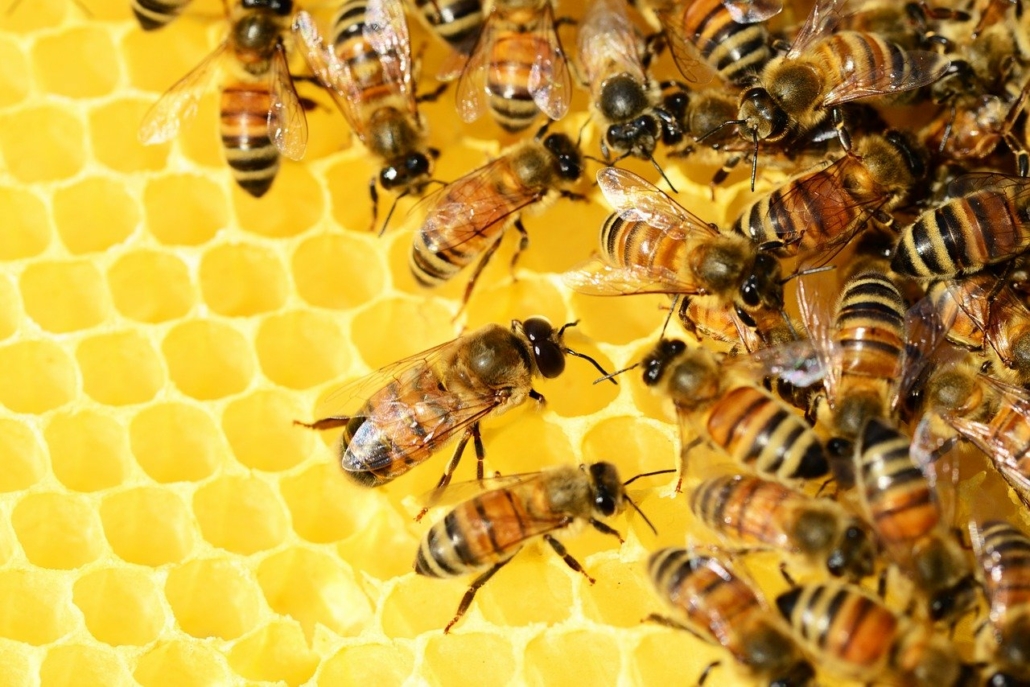 Some public intellectuals also describe human societies as a form of superorganism, arguing that our hive-like civilizations are the products of evolutionary forces clashing at higher levels of organization. Despite the parallels, Raihani pours cold water on the idea that human groups resemble insect colonies. To make her case, Raihani draws lessons from everyone's favorite business TV show: The Apprentice.
There is a fundamental difference between groups that are formed on the basis of high relatedness, and those whose members interests only align because of happenstance… On The Apprentice, goodwill rapidly evaporates when contestants find themselves in the losing team. When there is no rival team to unite against, a contestant's tenure in the competition depends on their ability to outmanoeuvre their teammates. A familiar pattern usually results: people swiftly turn on one another, erstwhile allies become vicious rivals. Insults fly around the room, as contestants tried to absolve themselves of blame while incriminating their useless colleagues. When between-group competition is no longer relevant, then competition within the group becomes much more apparent.
Although Raihani casts doubt on natural selection acting on human groups, she seems to tacitly endorse a new variant of the theory called cultural group selection. After all, how did a hominid species that evolved for life in small groups go on to build chiefdoms, nation states, and corporations?
Social living
Others see our humanity reflected in the faces of our primate cousins. Chimpanzees and bonobos are our closet living relatives on the evolutionary tree of life, where we share over 98 percent of our DNA with them. The similarities between us and these great apes are striking. That said, Raihani convincingly argues that comparing ourselves to these primates can only reveal so much about us. How come?
Most of the food early humans ate had to be hunted or gathered, which is essentially impossible to do alone. Therefore, our distant ancestors had to band together if they wanted to avoid starvation. Other primate species didn't face this pressure. Gorillas essentially live in "giant salad bowls," and chimpanzees mainly snack on fruits. Their fast food meant these primates didn't need to collaborate to survive, which narrowed their evolutionary strategy. In contrast, we humans had no choice but to cooperate not only to eat, but to teach each other critical life skills and to raise our helpless infants.
In The Social Instinct, Raihani details the rich social lives of animals she's studied intimately, such as the cleaner fish that roam the Great Barrier Reef. Although the similarities between us and these exotic creatures may not appear obvious, we apparently have a surprising amount in common: world-class cooperation. These cleaner fish essentially operate underwater "hairdressers," where male and female cleaners frequently do business together. Raihani and her colleagues have shown that if a female cleaner mistreats a client by biting them in no-go areas, their male partners will punish them. Despite male cleaners acting like domineering assholes (they also cheat), Raihani argues this sort of behavior resembles "third party punishment" in humans, which is one of the building blocks of large-scale societies.
Although The Social Instinct is in many respects a celebration of cooperation, it's evident that competition can also lead to good in the world. For example, Raihani and her colleague Sarah Smith trawled through Just Giving's fundraising pages of people running the London Marathon, with the hunch that Charles Darwin's grand theory of sexual selection may help explain why people bother donating to charity in the first place. They found that if an attractive woman had previously received a generous donation from a man, other men would subsequently try to outcompete one other by posting larger donations on her fundraising page (I know, shocking).
This is what evolutionary psychologists call "competitive altruism," where people behave altruistically because of the benefits that come with flaunting one's virtue. Raihani suggests these tournaments are the human equivalent of the peacock's tail. But instead of showing off their physical prowess, these men are signalling their generosity (or rather, they're flashing their stacks of cash).
---
Subscribe to the Ethical Systems newsletter
---
The renegades within
Just as competition can be a force for good, cooperation also has a dark side. Where there is cooperation, cheaters and shirkers lurk in the shadows. At the microscopic level, this truism can help us understand the scourge of cancer. Cancers are essentially renegades within our multicellular bodies. They are cheating cells that ignore instructions, refuse to cooperate, and proliferate to the detriment of our health.
Seen from another angle however, cancerous cells are actually cooperating with one another. Although cancers disrupt their cellular societies, they band together to further their own selfish interests, however suicidal their mission may be. This reveals the paradox of cooperation etched in The Social Instinct. "Cooperation and competition are simply two sides of the same coin," Raihani writes. "What looks like cooperation through one lens will often be felt as competition through another."
Scientists are converging on this understanding of cooperation as a way to outcompete rival groups. Although this theoretical breakthrough enriches our understanding of cooperation, it also reveals an uncomfortable truth: if cooperation is a way to get ahead, then a corollary of this is that cooperation usually has victims. "In fact, cooperation without victims is the most difficult kind to achieve."
This truth bomb helps us make sense of the corruption that plagues societies across the world. We can view corruption as a form of cooperation where the goodies go to our nearest and dearest, which subsequently undermines the integrity of our formal institutions. Preferentially hiring a member of your family for a job or greasing the palm of an executive to secure a lucrative contract are both cooperative acts, Raihani argues, as they both involve helping and trust. But of course, it is society at large that ends up footing the bill.
As stated by Raihani:
If someone were to ask you whether it would be acceptable to lie in court to exonerate a family member, what would you say? What about if you were asked whether you had a moral duty to hire the best candidate for a job rather than a less qualified friend? Answers to these sorts of questions are neither straight forward nor universally endorsed, because cooperating at one scale is often traded off against cooperation at another. Our sense of what is moral or immoral depends on how we feel these competing interests ought to be balanced. To put it put this another way, one might mistrust someone who "always helps his friends." But a similarly damning accusation can be levelled at someone who "doesn't help their friends."
These different scales of cooperation also help explain the setbacks of the global vaccination programme. Few politicians would disagree with COVAX's maxim that "no one is safe unless everyone is safe." Yet rich countries have essentially gobbled up the globe's supplies of COVID-19 vaccines, and are prioritizing booster shots for their citizens over immunizing the rest of the world. To put it another way, intense cooperation within their borders has come at the expense of poorer nations—which inadvertently prolongs the pandemic and makes all of us less safe.
This double-edged nature of cooperation, Raihani argues, is the essential ingredient and also the biggest threat to humanity's success. "Our supreme commitment to cooperation is the key to solving the massive global problems we now face," Raihani writes. "But it is our ability to cooperate that might also be our eventual downfall."
Think global, act local
The human population will soon pass the 8-billion mark. This is an extraordinary achievement for a primate that is physically weak and not exceptionally bright either. Cooperation is undoubtedly a key element of our success, and Raihani credits our social instincts for our very existence. That said, our domination of planet Earth forces us to transcend our social instincts.
The problems humanity faces in the 21st century are daunting, and require greater global cooperation than has ever been mustered. Despite the chaos created by the novel coronavirus, Raihani states that pandemics are far from our only challenge. For example, global warming and the mass die-off of species are two devastating own goals that humanity has scored. And although the world's nuclear stockpile has decreased dramatically since the peak of the Cold War, there are still enough nuclear weapons to blow ourselves to smithereens.
We have right to be concerned about the world our children will inherit. However, Raihani argues that we must not lose hope. Unlike any other creature on Earth, human ingenuity and adaptability allows us to work around the laws of nature and to crawl our way out of sticky social dilemmas. "We are not simply stuck with the games that nature gives us: we can change the rules."
To overcome these seemingly insurmountable challenges, Raihani says we need to 'think global and act local'. This catchphrase was coined by the late Elinor Ostrom, who challenged conventional economic thinking and proved that the tragedy of the commons can be overcome with hybrid forms of governance. Acknowledging the magnitude of her contributions, Ostrom was awarded the Nobel Prize in economics.
There is almost a fairy-tale to be told about cooperation, Raihani concludes. "If used well it will deliver riches, but in the wrong hands or used in the wrong ways, it will bring ruin". The decisions our leaders make over the coming decades will determine if this story has a happy-ending, or serves as a cautionary tale for future civilizations.
Max Beilby is a member of Ethical Systems' Advisory Board and a business-psychology practitioner working in the banking industry. He also runs the blog Darwinian Business, which explores business from an evolutionary-psychological perspective, and more.
This article was originally published on Darwinian Business.
https://www.ethicalsystems.org/wp-content/uploads/2021/09/handshake-3100563-min.jpg
1703
2271
Max Beilby
https://ethicalsystems.org/wp-content/uploads/2020/04/ES-logo-final-white.gif
Max Beilby
2021-09-29 21:16:22
2021-09-30 13:08:02
The Double-Edged Nature of Cooperation