Every Strong Team Starts with Purpose and Belonging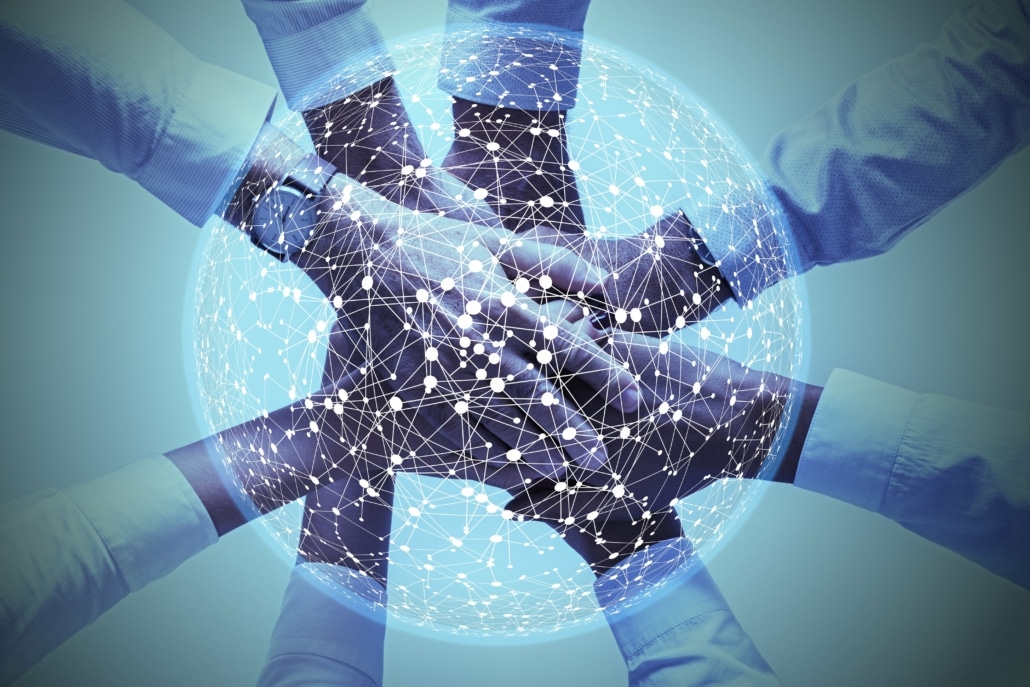 In the wake of the Great Resignation, many business leaders may feel like their teams are in shambles. The United States recently hit a record mark, with 5 million more job openings than unemployed people.
While a desire to earn higher wages certainly plays a role in this shift, research from McKinsey & Company helps put things in greater perspective. They found that the two most common reasons employees left (or considered leaving) wasn't money.
Instead, 54 percent reported that they felt their contributions weren't valued by their organization, while 51 percent didn't have a sense of belonging at their place of employment. While there are several issues that can contribute to these sentiments, they ultimately come down to two key factors: purpose and community.
Looking smart, put together, competent, and "good" to others becomes the need they pander to when the genuine need isn't satisfied.
Humans wake up every morning looking to answer two fundamental questions about the place they work: Do I matter? And: Do I belong? Your job as a team leader is to make sure your people never doubt that the answer to both questions is, "Yes." If you want to strengthen your team, these areas must become a top priority. Otherwise, you may find yourself struggling to build and retain any kind of team at all.
Creating a Sense Purpose for Your Team
A survey of over 1,000 employees by McKinsey found that 70 percent of employees feel "their sense of purpose is defined by their work." However, companies don't always effectively communicate that sense of purpose, which can cause individuals to feel unfulfilled even when they are aligned with the organization's purpose. Worse yet, individual purposes can become misaligned with the company's purposes.
Notably, the study found that lower-level employees were far less likely to find fulfillment in their work, which negatively impacted their satisfaction with work and life in general.
In my 15-year longitudinal study of over 3,200 leaders for my book, To Be Honest: Lead with the Power of Truth, Justice, & Purpose, one thing that repeatedly stood out was that successful leaders activated purpose through actions. Purposeful cultures proactively tied employee actions to the organizational purpose, such as by spotlighting individuals who embodied the company's values through their actions.
This became especially clear during a recent email conversation with John Higley, CEO of Marketing Savage. He explained, "Each employee has an individual way in which they will connect to your organization's purpose. Sharing the big picture with your colleagues can help them find the connection between what they do and your company's goals and values. Even more importantly, this can help them connect their individual goals and values to your own. When you give people the opportunity to reflect on their work and find purpose in the things they do every day, great things happen for them and the rest of your team."
---
Subscribe to the Ethical Systems newsletter
---
Self-help and business literature is teeming with formulas and templates for discovering your life's purpose. They infer that finding purpose is akin to following a difficult soufflé recipe—it's hard, but if you follow the instructions, it won't fall in. Nothing could be further from the truth. Helping your people find purpose, and then connecting it to the larger purpose of the organization you're a part of, is an ongoing pursuit, a messy process of trial and error. There are triumphs—moments of crystal clarity where people do their best work, feel proud, and make a difference for others using the gifts and talents they've worked hard to develop. And there are misfortunes—moments of heartbreaking failure, horrific bosses, endless struggles to cultivate skills they feel they'll never grasp, years trying to get someone to notice their passion and contribution while feeling invisible, and dark, lonely nights spent feeling inadequate, rudderless, and futile.
That's all part of the journey toward finding and living our purpose. Your job as a leader is to accompany your team on that journey in its hardest and most glorious moments.
And take heed, leaders. When people's need to know they matter isn't met, they default to indulging its darker, counterfeit need: to look like they matter. Looking smart, put together, competent and "good" to others becomes the need they pander to when the genuine need isn't satisfied. So if you don't want a team full of performative, posturing, insecure, self-promoting folks, make sure they are able to discover an enriching sense of purpose that fulfills their need to matter. 
Fostering a Sense of Community
Community isn't something that can be mandated from the top-down. While employees can adapt to fit within your desired culture, the sense of community is more of a grassroots effort that stems from individual action.
In my own research, I've found that it is vital for managers to show genuine caring and get to know their team members on a personal level. Even something as simple as expressing an interest in an employee's hobbies or offering small acts of care when needed can fuel that sense of belonging. Recognizing birthdays or other milestones, offering a gift card, or sending a handwritten letter helps team members feel valued.
Of course, the prevalence of remote and hybrid workforces in the wake of the Covid-19 pandemic can further complicate community building, creating a sense of isolation among employees who rarely (if ever) see their coworkers in person.
As Higley noted, "Remote work can be a major challenge in building a sense of community, in part because it eliminates those spontaneous conversations and meetings that happen when we're all working in the same space. This means that leaders need to double down on creating a solid, unifying community for their team members. Scheduling time for more casual interactions where you can check in on your team members—whether through online conversations or a phone call—ensures that nobody feels left out."
In fact, the 2019 EY Belonging Barometer report found that regular check-ins from colleagues (whether personal or professional in nature) were what gave them the greatest sense of belonging in the workplace, ranking ahead of public recognition and out-of-office events.
Leaders, It's Up to You…
Money and perks may seem like the most immediate fix to get your most talented team members to stick with you, but they aren't going to solve your problems in the long run. To foster a strong, unified team where each individual is motivated to give their best effort, you must provide purpose and community.
When these two crucial elements come to the forefront, you'll be able to create a winning culture that helps each employee succeed—and when this happens, they'll lift your entire organization. Create the team where everyone wouldn't think of leaving, instead of one they can't wait to depart.
Ron Carucci is an Advisory Board member of Ethical Systems as well as cofounder and managing partner at Navalent, working with CEOs and executives pursuing transformational change for their organizations, leaders, and industries. He is the bestselling author of eight books, and his work has been featured in Fortune, CEO Magazine, Harvard Business Review, BusinessInsider, MSNBC, BusinessWeek, and Smart Business.
Reprinted with permission from Forbes
https://www.ethicalsystems.org/wp-content/uploads/2022/05/carucci-team_HERO-scaled.jpg
1707
2560
Ron Carucci
https://ethicalsystems.org/wp-content/uploads/2020/04/ES-logo-final-white.gif
Ron Carucci
2022-05-19 18:09:11
2022-05-19 18:09:14
Every Strong Team Starts with Purpose and Belonging